The Rest of My Life

A close and personal look at death, life, and everything in between.
Project type: Documentary Feature
Project status: Post-Production
Director/Producer: Mary Gerretsen
Executive Producer: Matt Bosack
Executive Producer: Mark Harris
Associate Producer: Wesley Yiin
Assistant Editor: Rachelle Hoppel
Editor: Carla Roda

Email: mary.gerretsen@gmail.com
Website: marygerretsen.com

Help independent filmmakers tell their stories.
Make a donation to The Rest of My Life today.
Film Independent's Fiscal Sponsorship program opens the door to nonprofit funding for independent filmmakers and media artists. Donate today and help bring The Rest of My Life to life.
Logline
When George Martin, a spirited and witty 75-year-old man, is diagnosed with terminal prostate cancer, director Mary Gerretsen films him for five years, documenting the highs and lows of his final days. The resulting film is both personal and existential, as Mary explores the loss of her own parents through the relationship she forms with the Martins.
Synopsis
Despite his diagnosis of prostate cancer, George Martin considers himself lucky. Earlier in his life, his daughter and grandson died within a month of one another, both due to unexpected causes. So, unlike most, George believes he has some insight into dying.
Still, George doesn't seem totally prepared, as any mention of the uncertainty ahead is always embellished with jokes rather than faced in solemnity. He chooses not to dwell on the bad, instead turning his focus to earthly pleasures like alcohol, cigarettes, or the penile implant that he received on Valentine's Day, 2017. Meanwhile, his wife Kathy is the opposite: a busy therapist who thinks seriously about how life changes when a loved one dies.
The Rest of My Life takes an intimate step into the home of two people who know their time together is limited. Imbued with humor and filmed with tenderness, the Martins' quirks are a welcome gateway to the taboo subject of death. But the film also captures the various stressors and decisions that come with dying in the late 2010s: strained holiday dinners, clinical trials that inspire false hope, and the challenges that come with entering hospice care.
Though the film primarily focuses on George, it will touch on filmmaker Mary Gerretsen's childhood and adolescence, documenting her mother's disability and both her parents' deaths before she turned 25. As Mary observed the Martins preparing for George's passing, she realized she was also reevaluating and coming to terms with her own grief. And then, unpredictably, during George's final days—which were marked by several hospitalizations in the midst of Covid-19—Mary learned she was pregnant. Just like that, the conclusion of the film changed: it's marked by the end of one life, but also the beginning of another.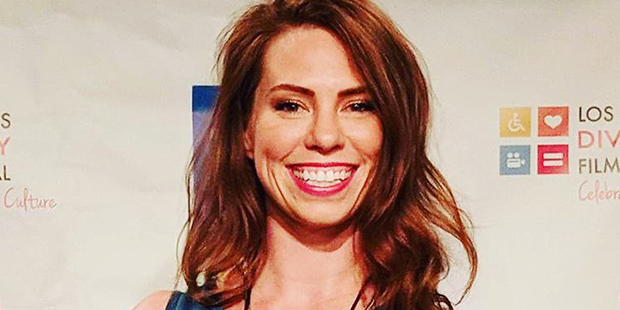 Meet the Filmmakers
Mary Gerretsen — Director/Producer
Mary Gerretsen is an award-winning filmmaker who finds subtle joys in even the most somber moments of life. The child of Beatnik Canadian filmmakers, Mary had a whimsical upbringing that was tinged with tragedy. Her mother became disabled after suffering a stroke, and both her parents passed away when Mary was in university. Following in their footsteps, Mary graduated with a BFA in Film Studies from Ryerson. In Toronto, she produced, directed, shot, and edited for Cash Cab, Over The Rainbow, and Steven and Chris. She also directed music videos for bands such as Evening Hymns and Heartbeat Hotel. Mary obtained an MFA from USC, where she won the prestigious Annenberg Fellowship, and her documentary films won over a dozen awards and screened at more than fifty festivals. She's served as second-unit DP on Budweiser's documentary Kings of Beer. Mary's currently working on several of her own projects: TRUE. TALK. DOCS. is a socially conscious docuseries that presents portraits of tragedy juxtaposed with images of joy. Her feature The Rest of My Life profiles a man and his family as he navigates a terminal cancer diagnosis. Most recently, her Covid-19 short documentaries were featured on Rainn Wilson's company, Soulpancake.
Matt Bosack — Executive Producer
Matt Takejiro Bosack is a diverse writer who has written for Cable, Streaming, and Network television shows, most recently serving as Co-Creator and Co-Showrunner on CBS's NCIS: Hawaii. He has also developed other projects with Paramount and CBS, served as Consulting Producer on a project in development with ITV, and developed features with Thunder Road, 1492 Pictures, and RJM Productions.
Matt is a Japanese-American Army brat who spent most of his childhood moving all over the world. A storyteller at heart but in a life seemingly destined for service, he set off on his own career in the Air Force, only for it to be cut short by an injury resulting in an honorable medical discharge. After earning his undergraduate degree from UCLA, though, he would still find himself in places like Fort Hood, participating in tank gunnery exercises, and Fort Benning, learning how to spot IEDs while patrolling the streets of JBAD—only as a writer, not a Soldier. For years, he wrote for video games and movies used by the Military for uses ranging from training counterinsurgency to treating PTSD, and during that time, he earned an MFA with distinction from USC's Graduate Screenwriting Program. Shortly thereafter, he completed a fellowship through the NBC Writers on the Verge Program before earning his first writing job on the NBC/Sony action series, The Player
Mark Harris – Executive Producer
Mark Jonathan Harris is an Academy-Award winning documentary filmmaker, journalist and novelist. Among the many documentaries he has written, produced and/or directed are The Redwoods, an Oscar-winning documentary short made for the Sierra Club to help establish a Redwoods National Park. He directed the Oscar-winning feature documentaries The Long Way Home (1997), made for the Simon Wiesenthal Center about the period immediately following the Holocaust, and Into the Arms of Strangers: Stories of the Kindertransport (2000), which was also selected for permanent preservation in the National Film Registry in 2014.
Unchained Memories: Readings from the Slave Narratives (2003), an HBO documentary he wrote on slavery in America, was nominated for an Emmy for Non-fiction Special. In 2007, he produced Darfur Now, which was nominated by The National Board of Review and the Broadcast Film Critics Association for best documentary of the year. The film went on to win an NAACP Image Award. In 2010 the International Documentary Association honored him with their Scholarship and Preservation Award. In addition to filmmaking and journalism, Harris has published short stories and five novels for children. He has taught filmmaking at the School of Cinematic Arts since 1983.
Wesley Yiin – Associate Producer
Wesley Yiin is a Taiwanese-American TV writer who honed his writing chops as a student journalist at Yale University. There, he served as Managing Editor of the Yale Daily News and won the John Hersey Award for best overall body of journalistic work. Upon realizing his true passion was in television, he enrolled in USC's MFA program, where he received the Annenberg Graduate Student Fellowship and was a finalist for the CBS Writers Mentoring Program. He's currently developing an hour-long dramedy with Gina Rodriguez producing, and he recently worked as a researcher for Lulu Wang on a TV project in development at MRC. He has written for Catapult, Slate, The Washington Post, and Salon.
Rachelle Hoppel – Assistant Editor
Rachelle Hoppel grew up with a huge passion for dance, which inspired her to go into a creative field where she could use her training in rhythm, emotion, and movement. She attended Marist College before graduating from USC, where she edited The Greatest Marching Band in the History of the Universe. She also worked on Lorena (Amazon Prime) as an assistant editor, Challenger: The Final Flight (Netflix) as an associate editor, and is now finishing up on Allen V. Farrow (HBO) as an assistant editor.
Carla Roda – Editor
Carla Roda is an award-winning editor and director from Barcelona, Spain who has been based in Los Angeles since 2014. She devoted her career becoming a director and editor not only in Spain but also internationally – working in France, Canada, Australia, and now the US.
Since 2018 Carla has focus a lot of her work in documentaries. She recently edited the feature documentary We Stand Corrected an alternative narrative to Ben Stiller's Showtime limited series, Escape at Dannemora. She also worked as an additional editor in the docuseries "Phenoms" by Fox Digital premiered in Tribeca Film Festival in 2018. She also edited the feature documentary Our Quinceañera which is still is in Festival, and so far has won the Audience Award for Best Documentary at The Bentonville Film Festival and Audience Award for Best Documentary at the Panamanian International Film Festival in Los Angeles.
In 2019 she was selected to be one of the mentees in the "Karen Schmeer Film Editing Fellowship". A program designed to cultivate the careers of emerging editors from diverse backgrounds.
Before she found her passion for documentary, Carla produced over 15 short films and edited more than 50 projects including films, commercials and music videos. Her short film Camila which she Produced, Directed and Edited won a Silver Award for the best cinematography in LA Film Awards. It was also a Official Selection Los Angeles Cine Fest and Official Selection in Austin international Film festival as well for Winner at Best Shorts Film Competition – Women Filmmaker.
Contact
For inquiries, please contact fiscalsponsorship@filmindependent.org.