The Tiger and the Protected

Project type: Narrative Feature
Project status: Development
Producer: Phoebe Wong
Writer: Jeff S. Gordon

Email: thetigerandtheprotected@gmail.com

Help independent filmmakers tell their stories.
Make a donation to The Tiger and the Protected today.
Film Independent's Fiscal Sponsorship program opens the door to nonprofit funding for independent filmmakers and media artists. Donate today and help bring The Tiger and the Protected to life.
Logline
A single mother dreams of her son getting out of poverty by pressuring him to excel at basketball, but when he's hit with a felony assault charge, she's forced to re-examine her parenting.
Synopsis
A Single, determined mother places tremendous pressure on her phenom star son to excel in his high school basketball program. Janet Bell (30's) is a hard-working mother who struggles financially but pours all her energy in seeing her son get out of their rough neighborhood. Darius Bell (18) is the quiet basketball sensation who plays to please his demanding mother. Janet doesn't want Darius to become like his deadbeat father who had a promising future in sports but threw it all away.
In a basketball summer camp, Janet pushes Darius with her belligerent coaching. Darius gets teased by a less talented player, Barry Tandino (18), and badly beats up this mouthy player. Barry's parents file criminal charges against Darius for the fight. Darius confides in his devoted and pregnant girlfriend, Crystal Lopez (18) about his pending criminal case. Once school starts, Janet is in hot water for throwing the ref's whistle. The Principal, Lena Coleman tells Janet she needs counseling and recommends school guidance counselor, William Adler.
As Darius' courtroom proceedings heat up, Janet finds out about Crystal's pregnancy. She pushes Darius harder in basketball as a reprimand. Janet spirals to deep depths with her counseling sessions with Adler. She receives a book called, The Tiger & the Protected that gives her perspective on her anger issues. With the mounting pressure from the trial and news of Crystal's pregnancy, Janet reaches her breakpoint. She concedes going to his final game, as Darius prepares his team for their championship game.
Will Darius emerge a champion or become another statistic to the justice system? Will Janet come to terms with her son's life or continue her out of control demands?
A story of actions and consequences from this dynamic and emotional coming of age sports drama.
Make a donation to The Tiger and the Protected.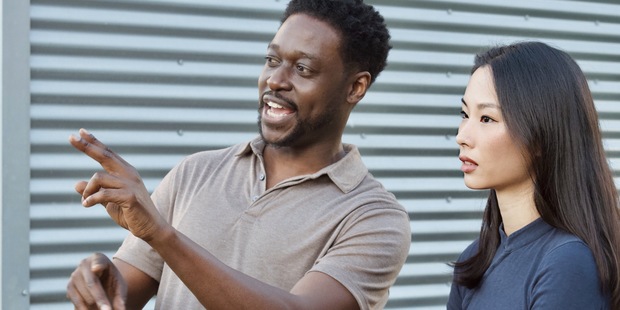 Meet the Filmmakers
Phoebe Wong – Producer
Phoebe Wong was born and raised in Beijing, China, where she worked in the Chinese Film Industry for five years and was involved in several US-China coproduction
projects with $15+ million budget levels. She moved to Los Angeles to earn her MFA in Producing at the New York Film Academy and learn the Hollywood industry better. With her deep sense of both film industries, she is excellent for co-production projects as well as American movies distributed in China. With her Bachelor's degree in economics and international trade, she is very good at film financing and distribution. Phoebe concentrates on movies that reflect social issues or have valuable messages to them.
Jeff S. Gordon – Writer
Jeff S. Gordon, a New York Native who discovered his love for the film early on, moved to Los Angeles to pursue a career in the entertainment industry. He writes dramatic works that deal with coming of age sports dramas and sportscentric stories. He went on to receive a Bachelor's & Master's degree in UCLA's Film MFA Screenwriting program. Jeff's writing was awarded the Jack Nicholson Screenwriting prize from UCLA's Film and Television Program.
Make a donation to The Tiger and the Protected.
Contact
For inquiries, please contact fiscalsponsorship@filmindependent.org.