Nominee Info

Essential dates, information and details for 2019 Spirit Award nominees
So, you're a 2019 Film Independent Spirit Awards nominee... congratulations! We put this page together just for you. It's designed to provide you with important info and answer questions about everything from our Nominee Screening Series and Screener Programs to how to attend the show and who determines the Spirit Award winners.
If you have questions that aren't covered here, please take a look at our general FAQ page, email us at spiritawards@filmindependent.org or call us at 323 556 9357.
Below is a list of key dates for all Spirit Award Nominees:
Friday, November 30, 2018 – Nominee materials due.
Monday, December 10, 2018 – Deadline for nominated films to confirm booking details for the Screening Series (see below).
Tuesday, December 18, 2018 – Deadline for nominated films to confirm participation in the Screener Program (see below).
Saturday, January 5, 2019 – Spirit Awards Nominee Brunch celebrating current nominees, as well as former nominees and winners. Invitations forthcoming.
Friday, January 11, 2019 – Deadline for nominees to become Film Independent Members, in order to vote for the 2019 Spirit Awards.
Voting & Membership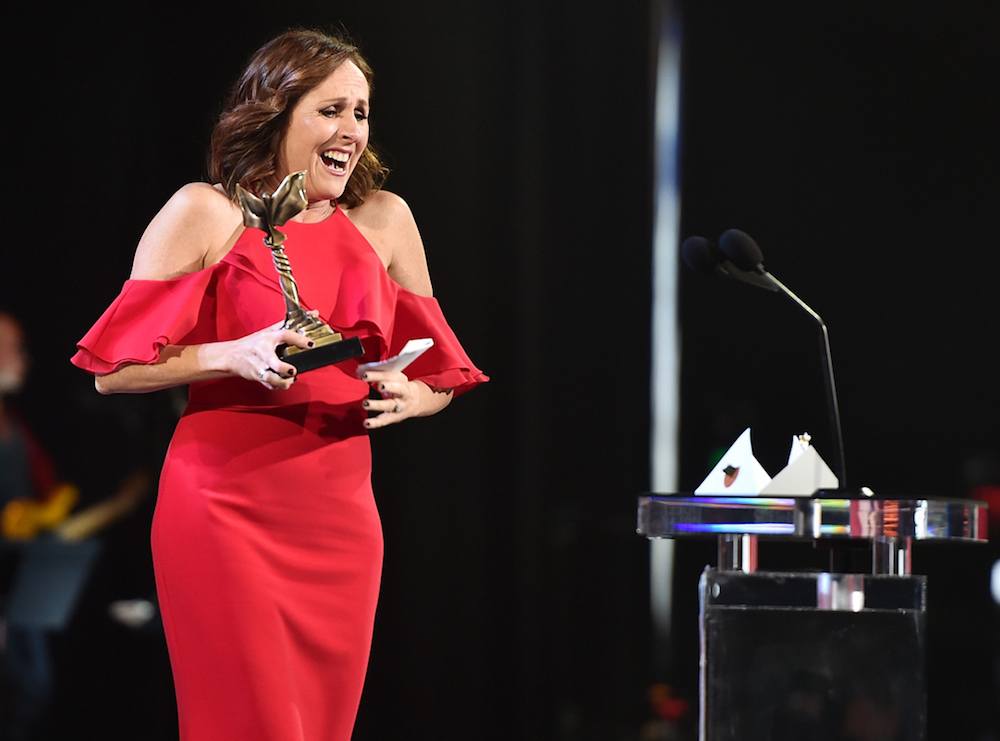 Film Independent Members vote to determine the winners of the Spirit Awards.
The winners of the Spirit Awards are voted upon exclusively by Members of Film Independent. Members must be current/active as of January 11, 2019 to be eligible to vote for the winners of the 2019 Spirit Awards. Members who are current/active earlier, by December 6, 2018, are eligible to receive screeners for voting consideration, which are provided by participating nominees (details below).
We encourage you to become a Member and cast your vote! To join Film Independent as a voting Member, contact Evan Ward-Henninger, Director of Membership, at 323 556 9364 or eward-henninger@filmindependent.org.
Nominee Screening Series
Voting Members are invited to see each nominated film in theaters, free of charge.
We believe it's important for our voting body to have an opportunity to see nominated films in a traditional theater setting. Each year, Film Independent produces a Spirit Awards Nominee Screening Series, comprised of free screenings of nominated films.
The series is held at ArcLight Culver City (9500 Culver Blvd., Culver City, CA 90232) and will take place from January 11 through January 26, 2019. The Spirit Awards voting period begins on the day that the series ends.
Nominees in the following categories are included in the Nominee Screening Series:
Best Feature, Best Director, Best Screenplay, Best First Feature,
Best First Screenplay, Best Female Lead, Best Male Lead,
Best Supporting Female, Best Supporting Male, Best Cinematography,
Best Editing, Best Documentary, Best International Film
To coordinate dates and details, including a post-screening Q&A if possible, contact Vivian Martinez, Screening Coordinator, at 323 556 9378 or vivian.martinez@filmindependent.org.
Nominee Screener Program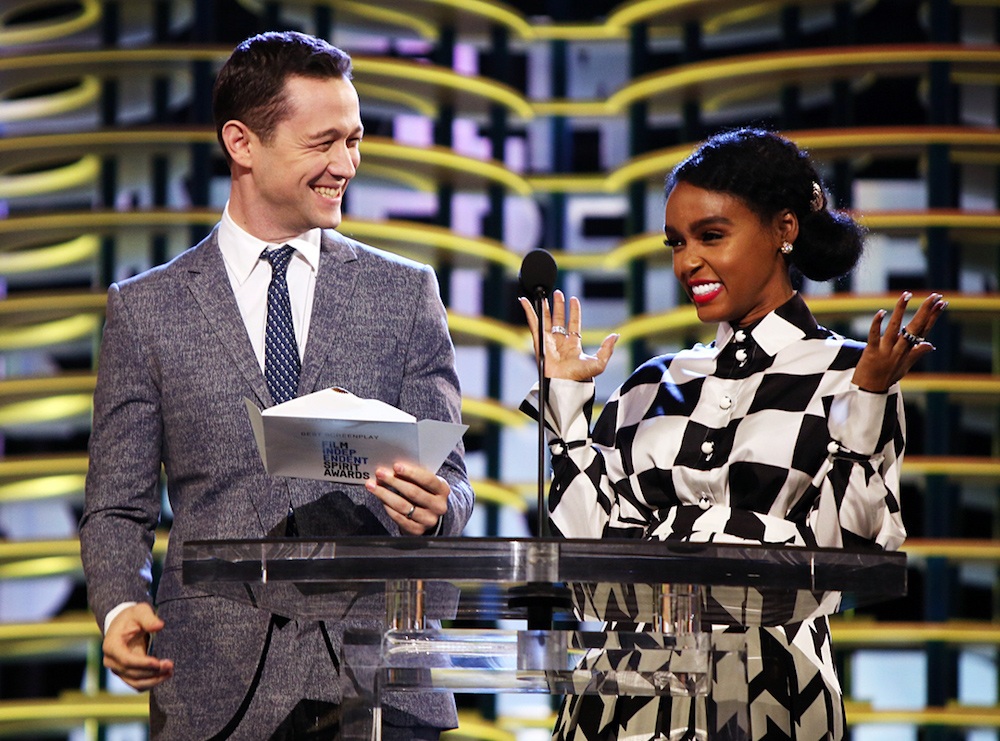 Whether online or on DVD, we're ready to help get your film in front of voters.
Our Nominee Screener Program makes it easy for you to provide digital or DVD screeners to Film Independent Members for voting consideration. This program is recommended, but entirely optional. Eligible voters are required to sign a restricted use agreement. Program options include:
Secure digital streaming, powered by Vision Media Management
DVD replication and mailing, facilitated by Film Independent
DVD mailing (no replication), facilitated by Film Independent
Third-party direct mailing of DVDs to eligible voters
If you are interested in participating, contact Evan Ward-Henninger at 323 556 9364 or eward-henninger@filmindependent.org, no later than Tuesday, December 18.
Tables & Individual Seating

Celebrate the achievements of today's independent storytellers and industry leaders.
The Spirit Awards is not only the premiere awards show for independent film, it is Film Independent's annual fundraising gala. Attendees directly support Film Independent's mission to support original, artist-driven storytelling and its ability to enrich and influence our culture.
Film Independent is a 501(c)(3) nonprofit organization.
The Spirit Awards relies on distributors, production companies and supporters to seat and celebrate nominees at the show. Individual seating is available exclusively as a benefit to those joining Film Independent's annual giving group, Arts Circle, at the Spirit level ($5,000/$4,305 is tax-deductible) or above.
Tables of ten are available at three levels: Leadership ($40,000/$39,000 is tax-deductible), Trustee ($30,000/$29,000 is tax-deductible) and Patron ($20,000/$19,000 is tax-deductible).
To learn more, contact Jennifer Murby, Associate Director, Institutional Giving, at 323 556 9353 or jmurby@filmindependent.org.
Advertising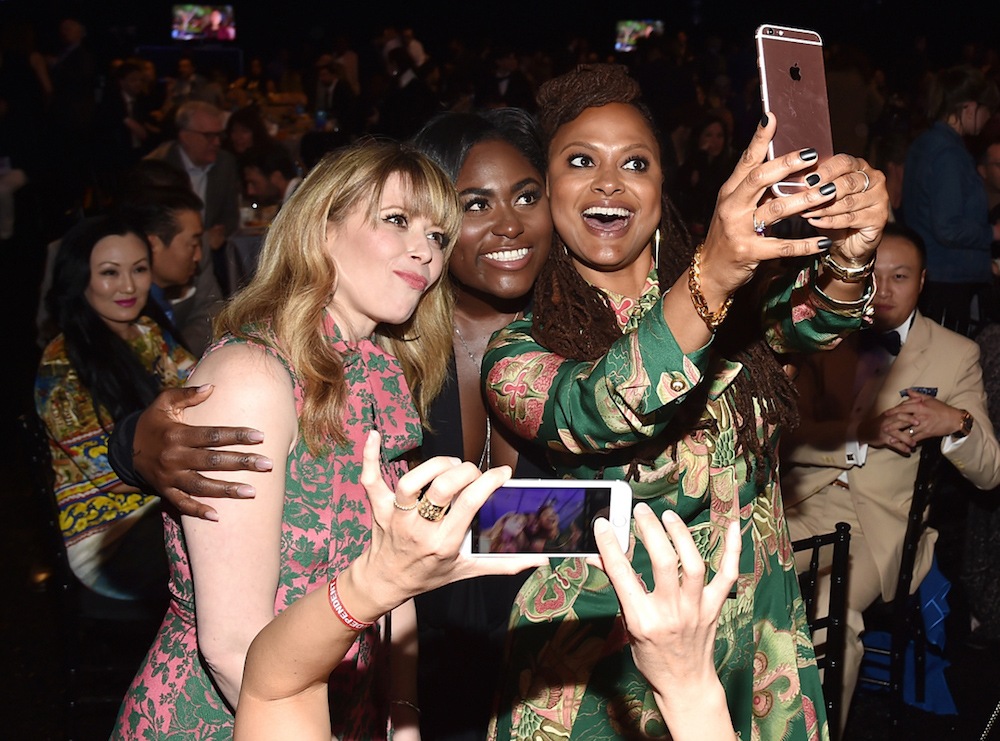 Celebrate your nomination and highlight your film for the Spirit Awards community.
We offer a number of options to help you bring attention to and build excitement for your nominated film and/or nominees:
Implement a digital FYC campaign across Film Independent/Spirit Awards websites (filmindependent.org, spiritawards.com)
Integrate digital FYC advertising into our weekly e-newsletter, reaching more than 73,000 subscribers
Send a dedicated screening invitation to our nearly 7,000 Members
Place a print ad in our Spirit Awards Program Book, distributed to 1,400+ guests at the awards ceremony
For additional information, contact Brian E. Sheehan, Manager, Corporate Sponsorship, at 323 556 9354 or bsheehan@filmindependent.org.
Publicity

We're here to help you make the most of your Spirit Awards experience.
Nominees may be accompanied by one publicist on show day. All PR representatives must apply for a credential in order to attend. To avoid duplicate/incorrect bookings, please check with studio(s) and/or personal publicists before submitting an application.
If you do have a publicist, great! She/he should visit our Press Center to begin their credential application, which must be submitted no later than Friday, February 1.
No publicist? No problem. Film Independent's Publicity Team will connect with you ahead of the Nominee Brunch and show day. If you have any questions, please email publicity@filmindependent.org.