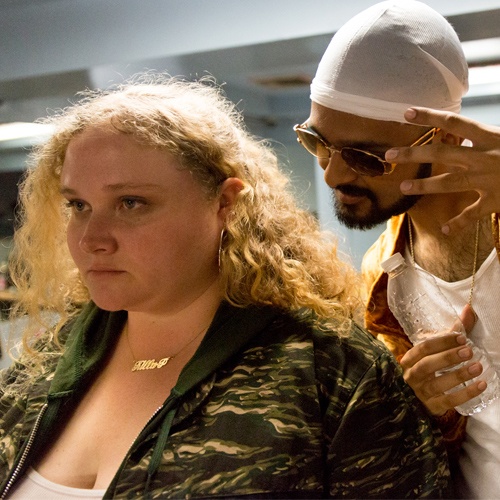 Nominated for Best First Feature

Best First Feature Award given to the director and producer.
Credits
Director/Producer: Geremy Jasper
Producers: Chris Columbus, Michael Gottwald, Dan Janvey, Daniela Taplin Lundberg, Noah Stahl, Rodrigo Teixeira
Synopsis
In a coming-of-age story straight out of Jersey, an unlikely rapper finds her voice as a one-of-a-kind hip-hop legend in the making as Patti Cake$, the first feature film from acclaimed commercial and music-video director Geremy Jasper. Set in gritty strip-mall suburbia, Patti Cake$ chronicles an underdog's quest for fame and glory with humor, raw energy and some unforgettable beats.