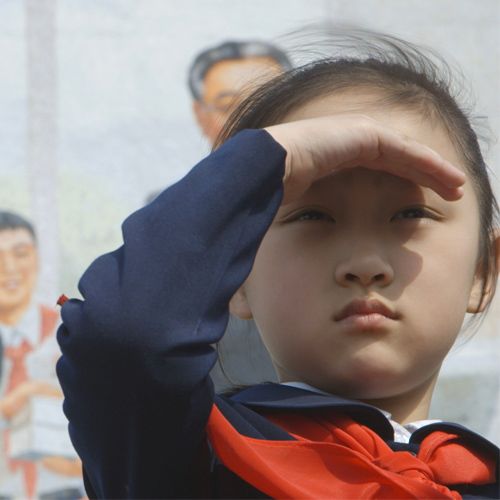 Nominated for Best Documentary
Best Documentary Award given to the director and producer.
Credits
Director: Vitaly Mansky
Producer: Natalya Manskaya
Synopsis
"My father says that Korea is the most beautiful country… Korea is the land of the rising sun," says eight-year-old schoolgirl Zin-mi. Despite continuous interference by government handlers, director Vitaly Mansky still managed to document life in Pyongyang, North Korea in this fascinating portrait of one girl and her parents during the year she prepares to join the Korean Children's Union on the "Day of the Shining Star" (Kim Jong-Il's birthday). As the family receives instructions on how to be the ideal patriots, Manksy's watchful camera capture details from comrades struggling to stay awake during an official event to Zin-mi's tears at a particularly grueling dance lesson.