Free Members-Only Screening: Salvatore: Shoemaker of Dreams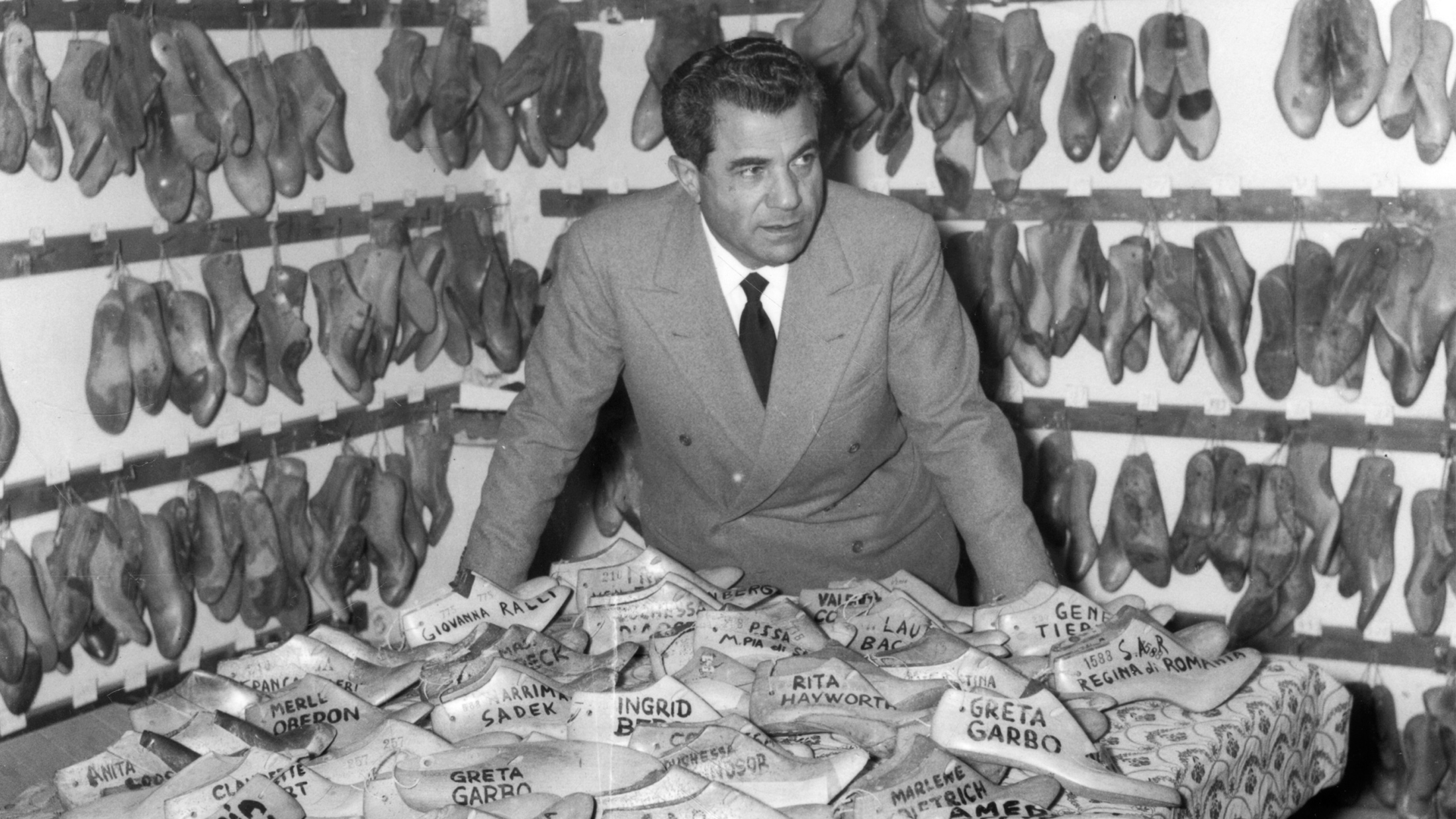 Free Members-Only Screening: Salvatore: Shoemaker of Dreams

Film Independent Members, you and a guest are invited to join us for a theatrical screening* of Salvatore: Shoemaker of Dreams, followed by an in-person conversation with director Luca Guadagnino and writer Dana Thomas.
* Masks are recommended for attendees, but not required.
Growing up poor in Bonito, Italy, Salvatore Ferragamo began his career as a shoemaker before he was barely a teenager. Immigrating to America in 1915 at the age of 16, his work would soon help invent the glamour of Hollywood's silent era as he created shoes for iconic films including The Thief of Bagdad and The Ten Commandments, and for stars including Gloria Swanson, Mary Pickford and Douglas Fairbanks, many of whom became his friends. Overcoming a Depression-era setback, Ferragamo rebounded and would define mid-century elegance for performers including Audrey Hepburn, Marilyn Monroe, Bette Davis, Rita Hayworth and Ingrid Bergman — all while embarking on a love story and warm family life with his wife, Wanda, and their six children. In Salvatore: Shoemaker of Dreams, Academy Award©-nominated and BAFTA-nominated filmmaker Luca Guadagnino (Call Me by Your Name, A Bigger Splash, Bertolucci on Bertolucci) tracks Ferragamo's life from humble beginnings to California, and to a storied studio in Florence, Italy. With Emmy©-nominated actor Michael Stuhlbarg (Call Me by Your Name, The Shape of Water) narrating Ferragamo's 1955 memoir; a trove of 100-year-old archival footage; an extraordinary "shoe ballet" created by stop-motion artist PES; and incisive commentary by Martin Scorsese, Manolo Blahnik, Christian Louboutin, Vogue Creative Director Grace Coddington, Deadline film critic Todd McCarthy, Wanda Ferragamo and Wanda and Salvatore's children and grandchildren, Salvatore: Shoemaker of Dreams is a portrait of a man whose vision, passion and craftsmanship made him "shoemaker to the stars," an architect of Hollywood magic, and an enduring cultural, fashion and artistic influence.
From Sony Pictures Classics, Salvatore: Shoemaker of Dreams will be released in theaters November 4th.

2022, 110 minutes, color | Written by Dana Thomas | Directed by Luca Guadagnino | Starring Manolo Blahnik, Christian Louboutin, Vogue Creative Director Grace Coddington, Wanda Ferragamo, Narrated by Michael Stuhlbarg, Commentary by Martin Scorsese | Produced by Gabriele Moratti, Francesco Melzi d'Eril | Executive Produced by Stella Savino

Registration Information
Film Lover Members are guaranteed access to, and receive priority entry at this event. Arts Circle Members are guaranteed access, and receive both priority entry and reserved seating. Email membership@filmindependent.org for more.
All Film Independent Members can register for this event starting at 3:00 pm on Friday, October 7. | Registration is free; one registration per Membership. | Proof of Member status is required to complete registration.
Tickets/Parking
On the day of the event, registered Members may pick up tickets as early as one hour prior to the scheduled start time – look for Film Independent signage. Tickets are nontransferable and for general, unreserved theater seating only (except for Arts Circle Members). Attendees must be in their seat(s) at least 15 minutes prior to the advertised start time or seat(s) may be released. Entry/seating will be handled on a first-come, first-served basis. Guests may not enter the venue without the Member who registered them present. Registration does not guarantee entry, even with a ticket in hand.
Masks are recommended, but not required. This is subject to change as we continue to monitor public health guidance.
Parking at The Grove is $5 with validation from AMC.
Accessibility
Film Independent is committed to hosting events that are accessible to everyone. For inquiries regarding accessibility, or to request an accommodation, please contact us at accessibility@filmindependent.org or 323 556 9305.
Screening Policies
Availability window and registration capacity may vary; always register as early as possible. Limit one registration per Membership, per event.
Members are required to follow all rules and guidelines as laid out by Film Independent and/or its partners. If a guest has been registered for an event by a Member, these policies shall apply to that guest. Violation of policies may result in suspension or termination of Membership.
Event details and guest participation are subject to change or cancellation without prior notice.