Forum Sponsors

These visionary companies help make the Film Independent Forum possible.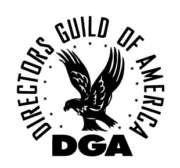 Since its founding in 1936, the DGA has fought for the economic and creative rights of its members; protected their ability to financially benefit from the reuse of their work; established strong pension and health plans; and established jurisdiction in new technologies and distribution platforms. Today we represent almost 19,000 directors and members of the directorial team working in film, television, commercials, new media and other audiovisual media.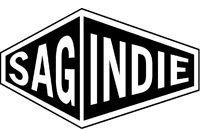 SAGindie promotes the working relationship between professional actors and passionate independent filmmakers. Since its formation in 1997, SAGindie has been traveling to film festivals, trade shows, and conventions spreading the word: Just because your film isn't produced by a studio doesn't mean you can't use professional talent. As a free resource, SAGindie offers filmmakers clarity and kinship by guiding them through the SAG-AFTRA signatory process, making it even easier to hire professional actors, regardless of budget. SAGindie is made possible by a grant from the SAG-AFTRA Producers Industry Advancement & Cooperative Fund.



HV's mission is to establish a new type of creative ecosystem across independent Movies, Music, and Art. It offers artists a place to collaborate in various mediums and sell/distribute their work. The platform is also available for fans to stream films, discover new music and read articles about all things creative. HieronyVision has online and live events for its fan and artist members. HV mentors and finances work by upcoming filmmakers in a unique model they humorously call "Y Combinator meets the French New Wave."

Wrapbook is a smart production payroll and accounting platform that connects your entire team—accountants, producers, cast, and crew—in a single, easy-to-use interface. With Wrapbook, companies can pay workers, track expenses, and generate on-demand reports, while workers can submit timecards and track pay from any device. With automated timecards, built-in union compliance, and integrated production accounting, Wrapbook is the easiest way to manage your entire production.

Studio System is THE Hollywood database: Hosting the ability to track creative collaboration, follow people, projects, and companies, research a wide range of contact information, in-depth company details, deep business intelligence, with advanced search capabilities.
Official Providers