Forum Sponsors

These visionary companies help make the Film Independent Forum possible.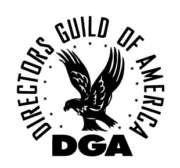 In the 86 years since its founding in 1936, the DGA has fought for the economic and creative rights of its members; protected their ability to financially benefit from the reuse of their work; established strong pension and health plans; and established jurisdiction in new technologies and distribution platforms. Today we represent almost 19,000 directors and members of the directorial team working in film, television, commercials, new media and other audiovisual media.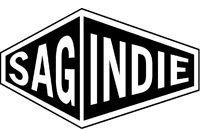 SAGindie promotes the working relationship between professional actors and passionate independent filmmakers. Since its formation in 1997, SAGindie has been traveling to film festivals, trade shows, and conventions spreading the word: Just because your film isn't produced by a studio doesn't mean you can't use professional talent. As a free resource, SAGindie offers filmmakers clarity and kinship by guiding them through the SAG-AFTRA signatory process, making it even easier to hire professional actors, regardless of budget. SAGindie is made possible by a grant from the SAG-AFTRA Producers Industry Advancement & Cooperative Fund.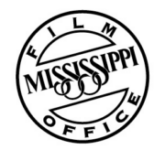 Established in 1973, the Mississippi Film Office is one of the oldest of its kind in the world celebrating its 50th anniversary in 2023. The office's mission is to foster the growth of the film industry in Mississippi, connect filmmakers with necessary resources and to cultivate and promote filmmaking by, for and about Mississippians. With a competitive 25-35% cash rebate incentive program, a diversity of locations from white sand beaches, casinos, and historic town squares to cityscapes, rich agricultural lands, and university settings, complimented by film-friendly communities, nearly any story can be told in Mississippi.

Official Photographer