Youth Programs

Cultivating and showcasing the talent of a new generation of visual artists and storytellers.
Future Filmmakers
Film Independent's Future Filmmakers Program celebrates and showcases the work of young filmmakers, and connects them with inspiring role models working in the film industry. Taking place August 9, the program will present an opportunity for all young filmmakers to further their appreciation and knowledge of film through a day of screenings, networking and mentorship.
Future Filmmakers is a day by, for and about young filmmakers.
We'll kick off with a screening of the Sundance award-winning documentary, Jawline, which explores the life of a 16-year-old social media star living in rural Tennessee. The screening will be followed by a Q&A with director Liza Mandelup.
In the afternoon, the Future Filmmakers Showcase will screen films written, produced and directed by youth filmmakers from across the country and around the globe. These short films, all made by middle and high school students, were selected by a committee of working filmmakers and youth curators from Los Angeles.
Tickets are FREE and available to Film Independent Members and the general public.
Join us at ArcLight Culver City to celebrate these talented young filmmakers. Visit our Jawline and Future Filmmakers Showcase event pages to RSVP for one or both of these special screenings.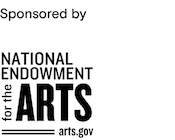 Year-Round Opportunities
If you are an educator interested in integrating film education into your program, we offer a variety of opportunities to collaborate.
Past events have included assemblies, workshops, educational screenings and artist/filmmaker visits.
To learn more, contact Sarah Berkovich, Film Education Manager, at sberkovich@filmindependent.org.
Sponsored by