Youth Programs
Our Vision

Cultivating and empowering the next generation of visual storytellers.
We believe in the power of film to represent and understand the full spectrum of the world we live in. Our youth programs, serving kids age 12 through 18, brings our organization's vision full circle, where emerging and professional filmmakers who have grown through Film Independent's Artist Development programs mentor a next generation of youth creators, empowering them to find their voice and tell their own unique stories through film.
Film Independent's youth programs harness our 35 years of experience in training, supporting and showcasing the work of diverse, emerging filmmakers, and providing opportunities for underrepresented communities to explore creative self-expression through media arts.
Our youth programs have received grants from the Academy of Motion Picture Arts and Sciences, Sony Pictures Entertainment, the California Arts Council, California Humanities and the US State Department. We work in partnership with a wide array of local organizations including LA Promise Fund, Inner-City Arts and A Place Called Home, as well as many local school districts.
Future Filmmakers Showcase

A curated showcase by, for and about young filmmakers.
Now in its 19th year, the Future Filmmakers Showcase features a curated program of short films directed, produced and edited by middle and high school students, bringing the best films made by young filmmakers from across the country and around the globe to the big screen. The films are selected by a committee of professional filmmakers, as well as youth curators from Los Angeles.
Future Filmmakers gives students a platform to share their work with a wider audience, offering valuable access to networking and mentorship. Every showcase is followed by a reception to celebrate and connect with inspiring role models, including Ali LeRoi (Everybody Hates Chris), Bing Liu (Minding the Gap) and Marvin Lemus (Gentefied).
Our Youth Curator Fellowship provides a unique opportunity, offering high school students the chance to get a behind the scenes look at how a film festival is run, as well as hands-on experience. Students receive training from film programmers and curators, view short films created and submitted by other students, and participate in curating the program for the Future Filmmakers Showcase.
The Fellowship covers topics such as media literacy and film criticism, the role of a film programmer, and how to forge a career path in this field. The program culminates in the Future Filmmakers Showcase where the curators meet the creators and share their finalized program with an audience.
This program is run in partnership with Inner-City Arts.
Future Filmmakers submissions open June 1, 2023.
Mentorship and Master Classes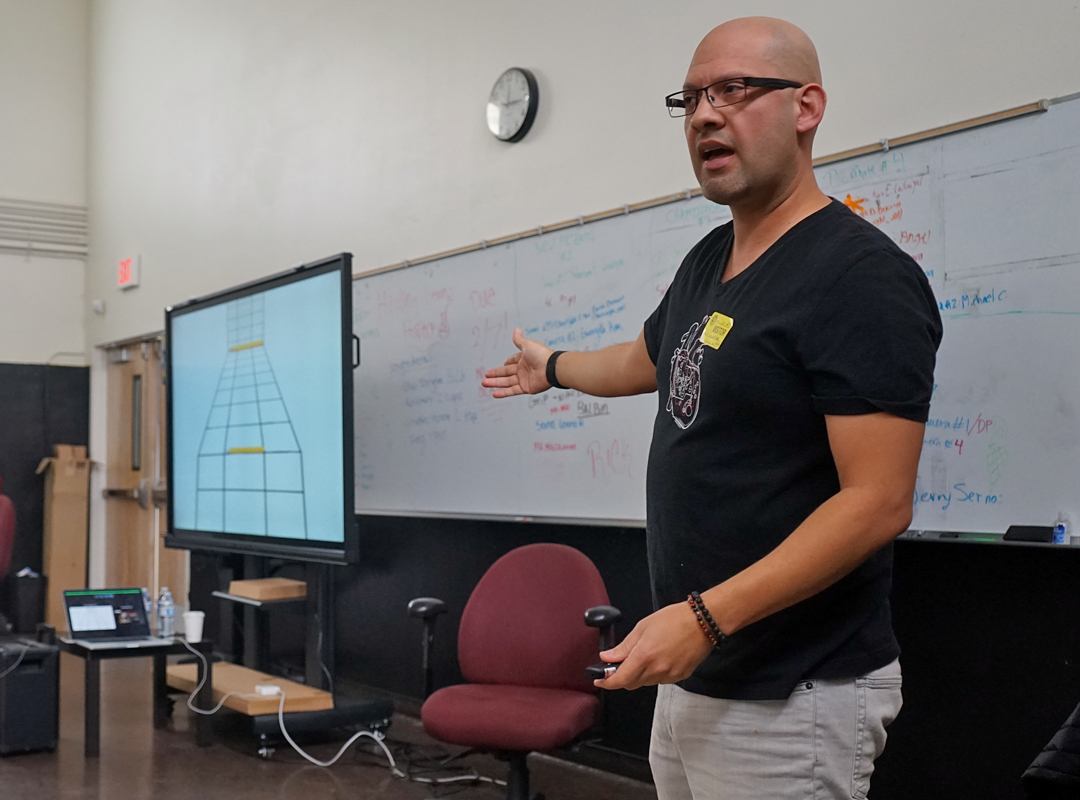 Helping pupils become professionals.
Partnered with the LA Promise Fund, and with support from Sony Pictures Entertainment, we match teachers in LA schools with professional filmmakers for a year-long mentorship. Mentors are Film Independent Fellows who are able to provide media production support and share their work with students. This program bridges the gap between creating a film in class and building a career in entertainment.
Through an orientation at Film Independent, Fellows learn how to integrate their knowledge into the curriculum of LA County schools and work with teachers to tailor their lessons to include screenings, conversations and hands-on instruction on filmmaking. As a capstone to the program, classes visit Film Independent to learn about various career paths in the arts, watch a showcase of Fellows' films and learn about submitting their own work to festivals.
Additional Opportunities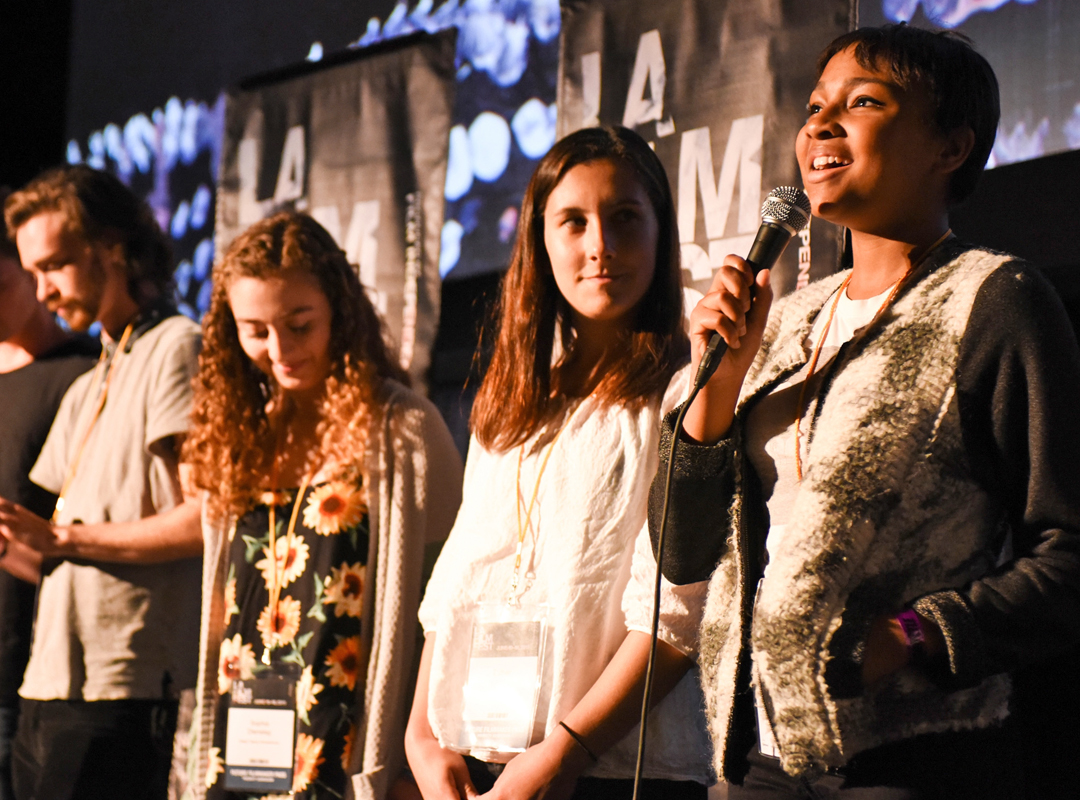 Are you looking to add more film, television and media arts education into your curriculum? Let's collaborate.
If you are an educator interested in integrating film education into your program, we offer professional development for teachers and an wide range of ways to collaborate.
Past events have included customized workshops, assemblies, career days, screenings and field trips.
To learn more, contact Sarah Berkovich, Film Education Manager, at sberkovich@filmindependent.org.
Film Independent Youth Programs