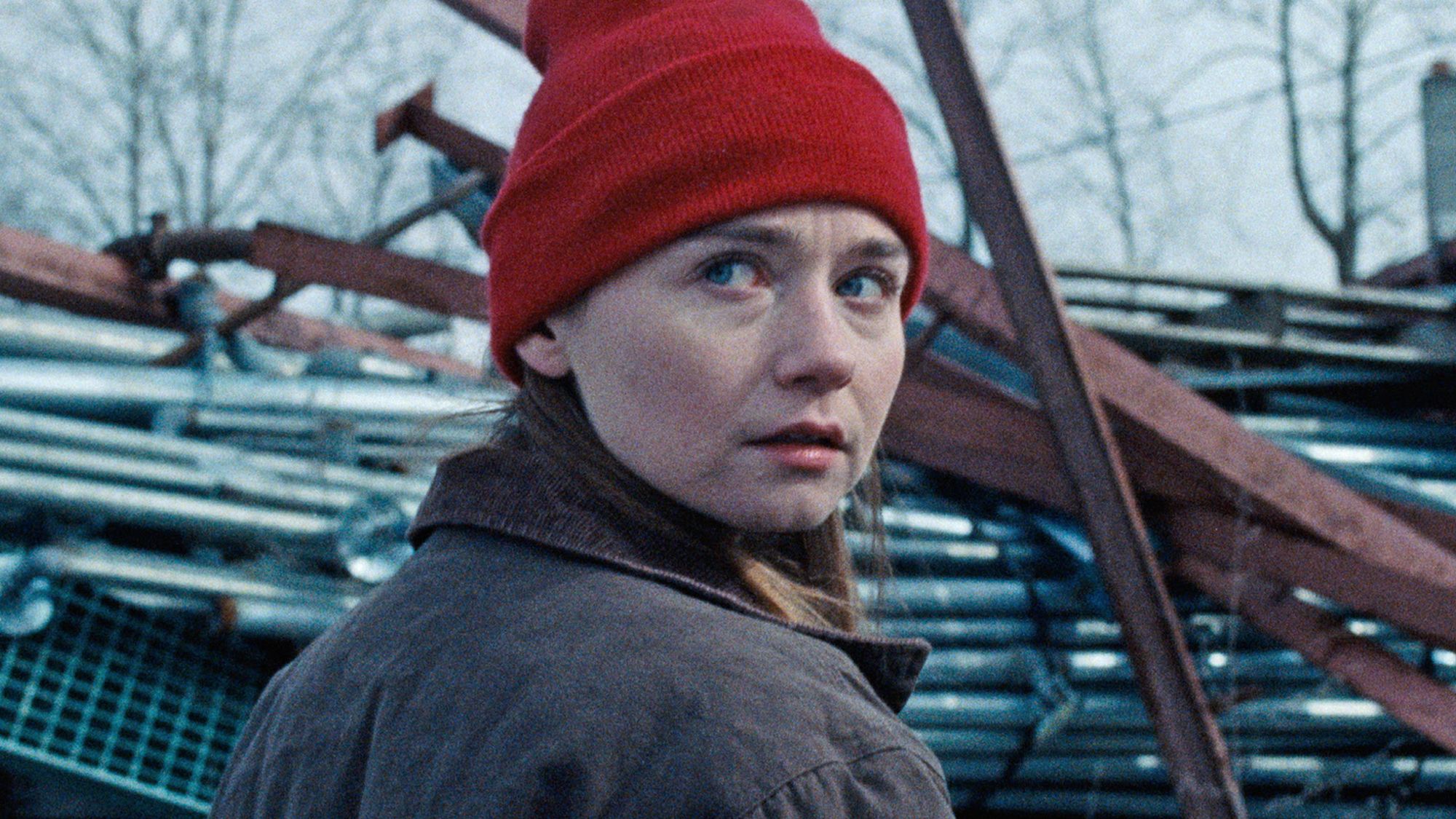 Film Independent Members and guests are invited to join us for a live Q&A with Holler writer/director Nicole Riegel, moderated by Jenn Wilson (Senior Programmer, Film Independent).
In a forgotten pocket of Southern Ohio where American manufacturing and opportunity are drying up, a determined young woman finds a ticket out when she is accepted to college. Alongside her older brother, Ruth Avery joins a dangerous scrap metal crew in order to pay her way. Together, they spend one brutal winter working the scrap yards during the day and stealing valuable metal from the once thriving factories by night. With her goal in sight, Ruth finds that the ultimate cost of an education for a girl like her may be more than she bargained for, and she soon finds herself torn between a promising future and the family she would leave behind.
From IFC Films, Holler will be available in select theaters and On Demand June 11.

2021, 90 minutes, color | Written and Directed by Nicole Riegel | Starring Jessica Barden, Gus Halper, Austin Amelio, and Grace Kaiser, with Pamela Adlon and Becky Ann Baker | Produced by Katie McNeill p.g.a. and Jamie Patricof p.g.a., Christy Spitzer Thornton p.g.a. and Rachel Gould, and Adam Cobb p.g.a. | Executive Produced by Adrienne Becker and Abigail E. Disney, Paul Feig and Jessie Henderson, Nick Quested and Gretchen McGowan and Karah Preiss
Event details and guest participation are subject to change or cancellation without prior notice.