2012 Director's Toolkit
Get your bases covered before you dive in to the shoot. To get your story and vision onto the screen, you need to know exactly what you want, understand what you're asking for, and be able to communicate it with your creative team. With four jam-packed sessions, our Director's Tool Kit is designed to help you bring your vision to life.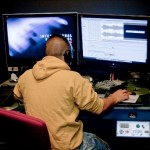 Director's Cut: Shooting for the Edit
Date: Monday, October 29
Time: 6:30 pm-10:30 pm
An introduction for directors who are preparing to shoot their first feature. It will provide a thorough understanding of editing as a powerful tool to advance story development and communicate emotions and ideas.
This jam-packed session will help you determine how to prepare your screenplay for the shoot, and analyze the story so you will know the essential shots you'll need to get for each scene to work dramatically. You'll learn to think ahead to the edit, so you can prepare with your editor and script supervisor, and shoot the necessary coverage.
The class will include real-world examples of dailies (unedited clips), and how a scene can dramatically change in tone from the script, through the rough cut to the final cut.
About the Instructor:
Class will be taught by Reine-Claire, a professional film editor with more than 15 years experience. She started her editing career as an assistant editor in narrative features such as Dave, Junior, Beethoven 2nd, and Space Jam. Ms. Claire received an MA in Political Science in France and holds a BA in Cinema from Columbia University. She has taught Editing at the Cinema Department of San Francisco State University and is an Avid Certified Instructor currently teaching at USC's School of Cinema-Television.
Film Independent Members: $40 | General public: $50
Register for this event here >>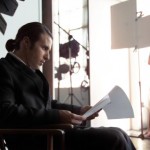 10 Tools for Getting Great Performances
Date: Monday, November 12
Time: 6:30 pm-10:30 pm
De-mystify the process of working with actors with this practical, craft-based approach. Taught by Adrienne Weiss, this four-hour class will teach you how to get consistently fresh, natural performances at the same time as you realize your directorial vision for your film.
Ms. Weiss has been conducting private directing, acting and writing workshops since 1997. She was an Adjunct Professor to the NYU Graduate Film Program from 1997-2002, where she taught the craft of directing actors, and recently taught as an adjunct to the Columbia University Film Division.
Film Independent Members: $40 | General public: $50
Register for this event here >>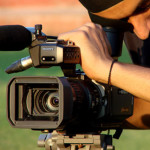 Cinematography for Directors
Date: Monday, December 3
Time: 7:00 pm
A special in-depth class for directors and writers on the basics of cinematography. This three-hour class will address concepts of visual storytelling through the use of lighting, lenses, depth of field, color, contrast, filters, film stocks, formats, labs, and post production. A strong emphasis will be on communication with the DP, how to ask for what you want, and get what you ask for. Sample clips will be screened.
Film Independent Members: $40 | General public: $50
Register for this event here >>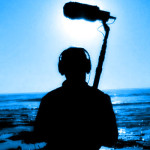 Post-Production Sound
Date: Coming in December
Time: TBD
Join us for an in-depth examination of the post-production sound workflow that will trace the entire sound process from location sound recording through the dialogue and effects editing, to the final mix. Every aspect of sound process will be addressed in order to better understand the decisions filmmakers need to make when bringing their films to the screen, including pre-production planning for budgeting for sound, dialog editing, musical editorial, ADR, Foley, and sound design.
Registration TBA. Ticket information/cost:
Film Independent Members: $40 | General public: $50
Pre-registration is essential – no at-door-sign-ups will be permitted!