Are You Ready for the Film Independent Spirit Awards?
It's time, people! In just four days, we will find out which independent filmmakers—Alexander Payne? Steve McQueen? the Coen brothers?— will be the big winners at this year's Film Independent Spirit Awards. Tune in to IFC on Saturday, March 1, 2014 at 10:00 p.m. ET/PT, to watch Patton Oswalt host the festivities and root for your faves. In the meantime, here's a quick quiz to test your Spirit Awards knowledge and put you in the mood.
1. When asked how it felt to win Best Director in 2011, Black Swan's Darren Aronofsky said what?
a. "F'in fantastic."
b. "F'in shocking."
c. "F'in cold."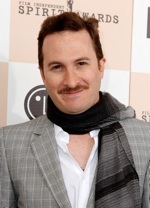 2. Michelle Williams, in her 2012 thank you speech for the Best Female Lead award called the people in the room
a. "heroes and heroines"
b. "misfits, outcasts, loners, dreamers, delinquents, drop-outs"
c. "my dawgs"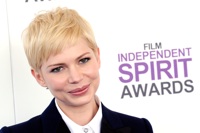 3. Whose shoes?
a. Bryan Cranston's
b. Aaron Paul's
c. Harvey Weinstein's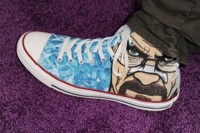 4. Upon winning Best Supporting Male in 2013, Matthew McConaughey said,  "I had to ___ my ___ off to win a trophy."
a. act/ass
b. laugh/head
c. take/pants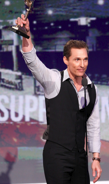 5. Will host Patton Oswalt sing?
a. Yes!
b. Maybe.
c. "I would never inflict that on an audience."
By Pamela Miller / Website & Grants Manager
Answers: c, b, a, c, c