Theater Crawl: Milwaukee's MKE Film Takes Over Garbo's Favorite Theater
The places where we fell in love with film are often as important to us as the films themselves. Our new column, Theater Crawl, seeks to shine a light on some of the most exciting art house theaters (and supporting organizations) fostering film conversation across the country.
***
If you only know Milwaukee as the setting of Laverne & Shirley or the place where your favorite mass-market beer comes from, you're missing out. Wisconsin's largest city (two hours north of Chicago) has much to recommend it: world-class museums, a thriving bar and restaurant scene, beautiful river walk… plus a bronze statue of Henry Winkler. What's more, "Cream City" also boasts a surprisingly robust film scene, anchored by the 10-year-old nonprofit arts organization Milwaukee Film—aka MKE Film.
Founded in 2009 by Chris Abele, Jonathan Jackson, Bill Haberman and Carmen Haberman, MKE Film was initially formed to produce the Milwaukee Film Festival—the 2018 edition of which ends today, November 1—but soon grew to provide year-round community programming and educational events, as well help run the local filmmakers resource, the Milwaukee Filmmaker Alliance. And this year, MKE Film undertook one of its biggest projects ever, assuming operation of the historic Oriental Theater, a famed 1920s-era movie palace.
We recently spoke with MKE Film Press Manager Emily Foster and the organization's communication team about MKE's recent acquisition of the opulent Oriental Theaters, Milwaukee's exploding film scene and more.
MKE FILM, MILWAUKEE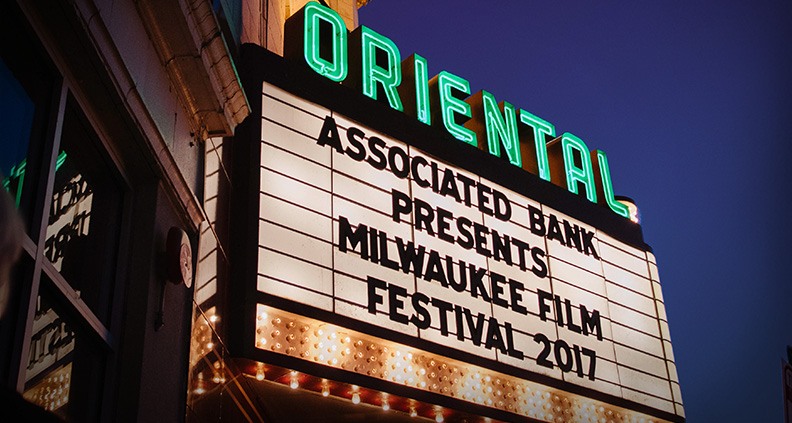 How long has Milwaukee Film been in operation? And when did the Oriental Theatre come into the picture?
Milwaukee Film was founded in 2008. We took over a 31-year lease of the Oriental Theatre on July 1, our 10th anniversary year. The Oriental Theatre first opened in 1927 on Milwaukee's Eastside and was the crown jewel in the Saxe Brothers' theater empire. Greta Garbo once referred to it as "the last word in motion picture theaters." It finally became a nationally registered historic landmark in 2017.
Does your theater have a mission statement?
Yes—through its operations, advocacy and community engagement, Milwaukee Film accelerates film culture and stimulates regional prosperity with the growth and success of a vibrant media and filmmaking economy. Milwaukee Film's mission is to entertain, educate and engage our community through cinematic experiences. Our vision is to make Milwaukee a center of film culture.
Tell us about the local film scene.
Simply put, we're a film town. Milwaukee has a remarkably strong local film culture and filmmaking economy for a city of its size. In 2015 there were approximately 14,600 jobs in the Greater Milwaukee film industry, which is 5x the size of the region's famed beer manufacturing and distribution industry. The film industry experienced 10% growth between 2010 and 2015—double the growth rate for overall employment in the region during that same time period. Milwaukee Film has a dedicated, passionate and ever-growing membership base of over 4,200 cinephiles. Our annual festival attracted over 84,000 attendees in 2017, ranking our Milwaukee Film Festival as the 9th largest film festival in the country, a remarkable feat for an organization barely a decade old.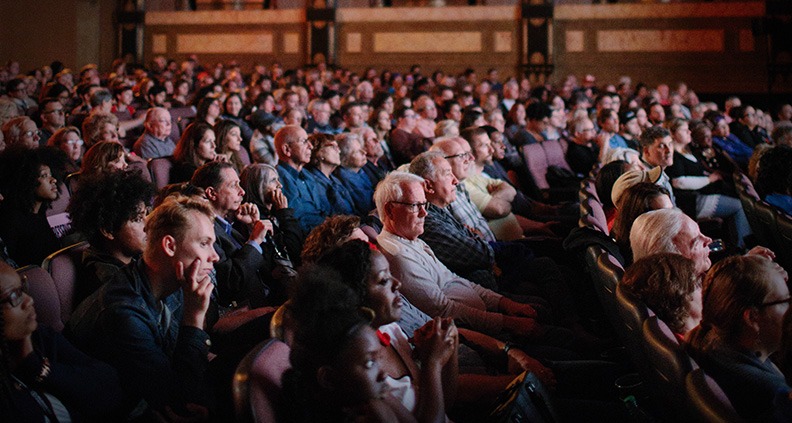 Do you have any interesting stories behind the acquisition of the Oriental Theatre?
The process of taking over the lease of the Oriental Theatre goes back many years and is the culmination of a long-term dream for our founders and leadership. The theater is often ranked among the top 10 movie palaces in the country (Entertainment Weekly, USA Today, Moving Picture Magazine) and has the distinct honor of holding the world record for longest consecutive run of The Rocky Horror Picture Show—which has been going since January 1977. Not only is the theater itself a uniquely beautiful and historic icon for the city, but it enables our organization to build community and strengthen the region's burgeoning film culture through expanded educational and community programming.
How many seats does the theater have? What are you equipped to play?
The main house holds just over 1,000 and the two side houses hold 220 each. As a result of our recent upgrade of sound and projection equipment, we're able to show 4K and 2K digital presentations as well as archival quality 35mm and 70mm films.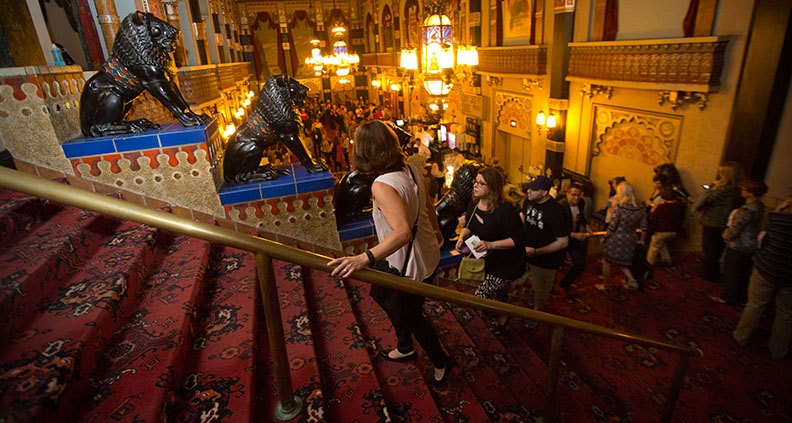 What's your approach to social media and marketing?
Our approach is a reflection of our organization's voice. And honestly, who we are behind the keyboard. We're real-time, a little irreverent—but all-ages-appropriate—informed by deep film-lover insider-knowledge and pop culture references. The last 12 months have included some major changes and growth for our organization, including the operation of the Oriental Theatre, the launch of our Milwaukee Filmmaker Alliance (MFA) and the continued growth and expansion of our cultural pillars Black Lens and Cine Sin Fronteras. In addition to the annual Milwaukee Film Festival and our education programs, these initiatives and programs, this has allowed us to expand our reach and optimize the overlap of each unique audience with which we engage.
Have there been any unique or unusual events at your theater?
One of our favorite events each year is the festival screening of Jonathan Demme's Stop Making Sense, which invariably instigates a massive dance party in the aisles of the Oriental Theatre. It's always sell-out event and we look forward to it every year.
Lastly, why do you think the communal theatrical experience is still so important?
As our CEO and Artistic Director, Jonathan Jackson has said: "It's so important and powerful for human beings to share experiences together, especially in a world where media and information bubbles are continually shrinking. Film allows people to experience new points of view, global culture, and when presented in a community, can connect those who may never have been connected before."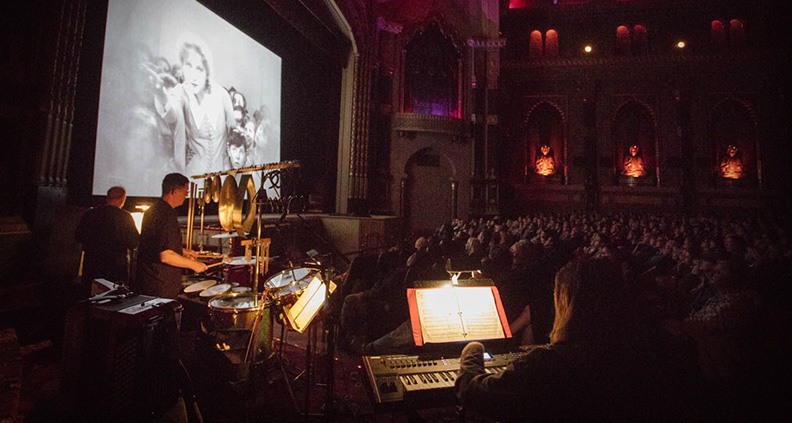 To learn more about all things MKE Film—including the Milwaukee Film Festival, Milwaukee Filmmaker Alliance, what's playing at the Oriental and more—just click here. Do you have a favorite local art house you'd like to see profiled? Leave your suggestions in the comments.
Learn how to become a Member of Film Independent by visiting our website. Be sure to follow us on Twitter, Facebook and Instagram and don't forget to subscribe to Film Independent's YouTube channel.