Free Members-Only Screening: Convergence: Courage in a Crisis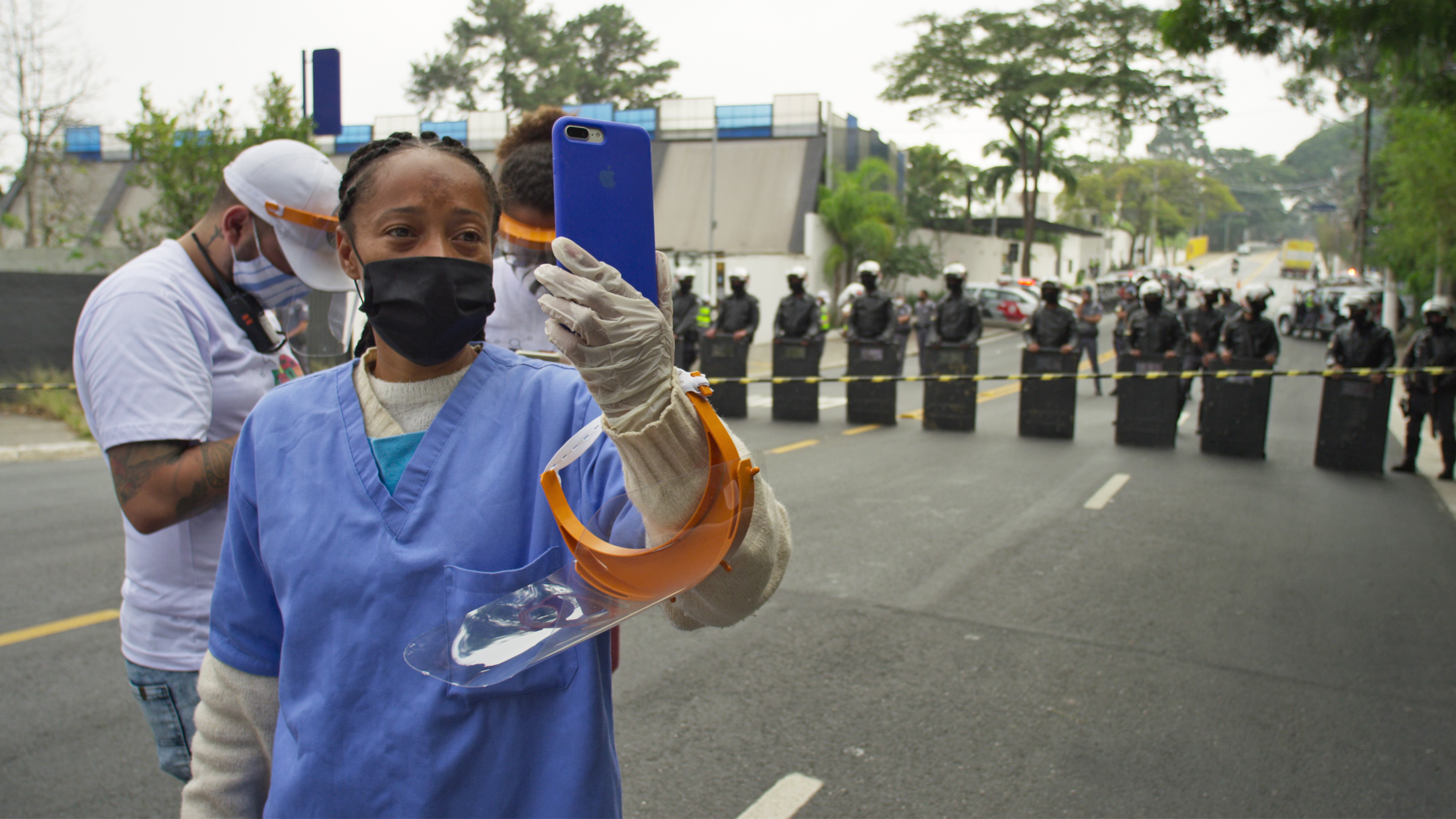 Free Members-Only Screening: Convergence: Courage in a Crisis
Please note…
This online screening has reached its registration capacity*.
* Except Arts Circle and Film Lover Members – see 'Registration Information' below.
Film Independent Members, you and a guest are invited to watch Convergence: Courage in a Crisis in our Film Independent Presents Online Screening Room, powered by Vision Media. A special pre-recorded conversation with director/producer Orlando von Einsiedel and co-director Hassan Akkad (UK), moderated by Lisa Hasko (Director of Artist Development, Film Independent), is included as part of this screening experience.
An epic collaboration that spans eight countries and nine individual stories, Convergence reveals the power of compassion and community in the face of a crisis. Beginning at the onset of the pandemic, the documentary follows everyday citizens across the globe as they rise to the challenges of this upheaval in extraordinary ways — from a Syrian refugee fighting the UK government to include hospital cleaners and porters in bereavement pay, to a doctor committed to serving Miami's homeless community. But as this generation-defining crisis begins to unmask deep-rooted flaws and inequities worldwide, their diverse journeys tell a more unified narrative about our common humanity and how, by coming together, great change can emerge from chaos.
Convergence: Courage in a Crisis will be available in select theaters October 8, then to stream on Netflix October 12.
2021, 113 minutes, color | Directed by Orlando von Einsiedel | Co-directed by Hassan Akkad (UK), Lali Houghton (Peru), Amber Fares (US), Guillermo Galdos (Peru), Juhi Sharma (India), Lieven Corthouts (Belgium), Mauricio Montiero Filho (Brazil), Mohammad Reza Eyni (Iran), Sara Khaki (Iran), Wenhua Lin (China) | Produced by Dan Cogan, Amy Hobby, Laura McNaught and Orlando von Einsiedel
Registration Information
All Film Independent Members can register for this online screening starting at 11:00 am on Tuesday, October 5. | Registration is free; one registration per Membership. | Proof of Member status is required to complete registration.
Arts Circle and Film Lover Members are guaranteed access to this event; email membership@filmindependent.org for more information.
How to Watch
On the first day of screening availability, registered Members (and guests, when applicable) will be emailed a secure link by our partner Vision Media to watch this title in the Film Independent Presents Online Screening Room.
Online Screening Policies
Availability window and registration capacity may vary; always register as early as possible to ensure access. Links are watermarked, nontransferable and may only be used by the Member who completed the registration. Limit one link per Membership, per event.
Members are required to follow all rules and guidelines as laid out by Film Independent and/or its partners. If a guest has been registered for an event by a Member, these policies shall apply to that guest. Violation of policies may result in suspension or termination of Membership.
Event details and guest participation are subject to change or cancellation without prior notice.