First Look Theatrical Screening: 2022 Project Involve Short Films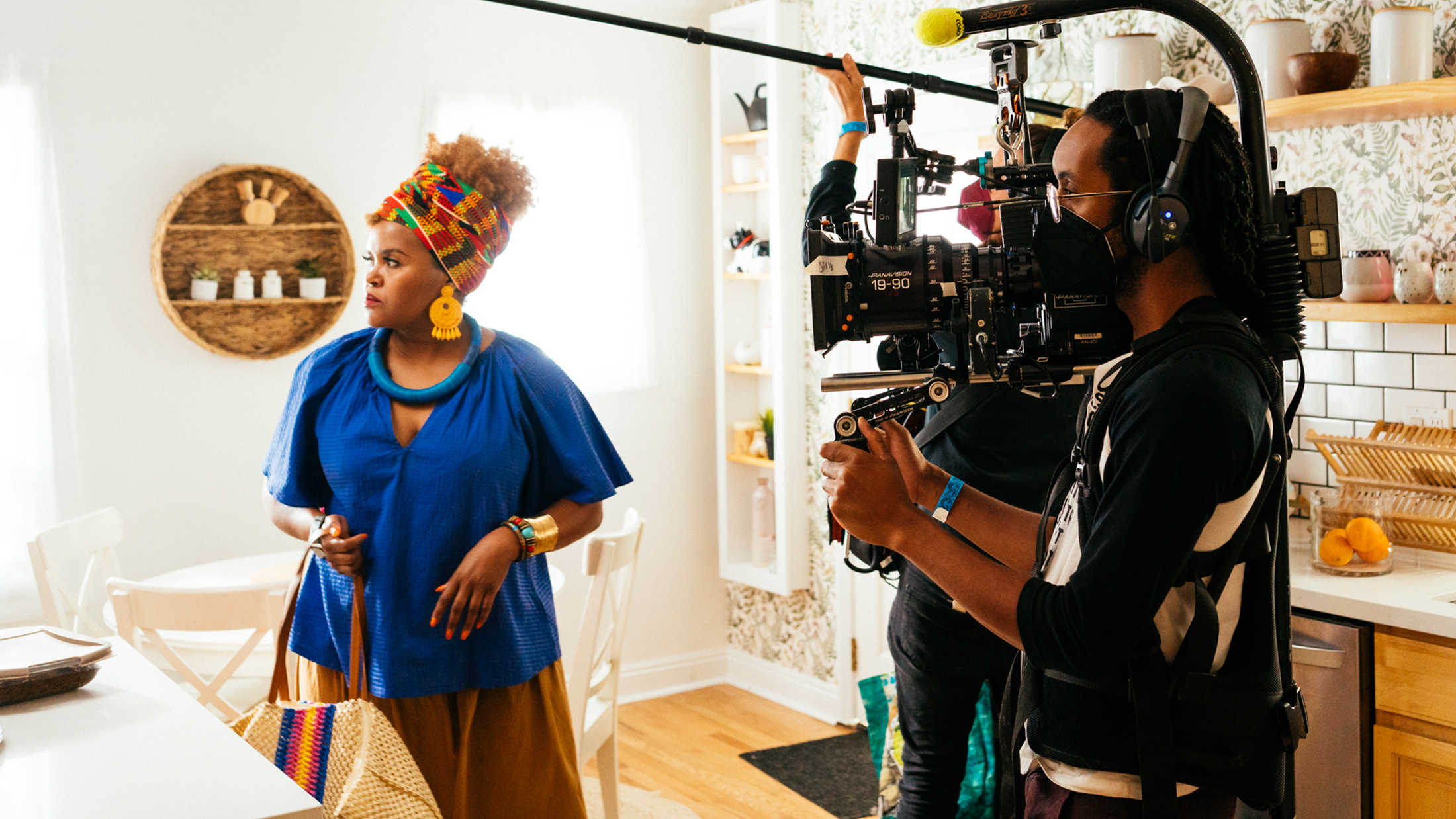 First Look Theatrical Screening: 2022 Project Involve Short Films

You are invited to join us for a theatrical screening of the 2022 Project Involve short films. Film Independent is proud to present these six short films, which are the culmination of the most recent edition of Project Involve. We will also be introducing our 2023 Project Involve cohort.
As our longest-running Artist Development program, Project Involve has provided vital and impactful support to filmmakers from underrepresented backgrounds for nearly thirty years. We're proud to be a leader in the ongoing fight to build a more inclusive and equitable industry.

The 2022 Project Involve Short Films and Fellows are:
Expectant
A soon-to-be father finds himself haunted by an ominous presence as the birth of his child nears.
Director: Hannah Bang
Producers: Trent Nakamura, Jera Wang
Writer: Justin Omori
Executive Producer: Danni Xin
Cinematographer: Gemma Doll-Grossman
Editor: Christopher Ma
Muro
Libby, a young Latina refugee, journeys through a magical desert and encounters Humpty guarding a massive wall dividing the land. She must find a way to get over the wall for a chance at a better life.
Writer/Director: Javier Barboza
Producers: C.A. Barrow, Trent Nakamura
Executive Producer: Danni Xin
Cinematographer: Garland McLaurin
Editor: Skylar Zhang
No Vows, No Cows
A mother wrestles with the harsh reality that the future she plotted for her daughter might not actually come to pass.
Director: San-San Onglatco
Producer: Joyce Liu Countryman
Writer: Tumelo Tladi
Executive Producer: T'Essence Minnitee
Cinematographer: Phillip Jackson
Editor: Lucia Wang
SABOR
On the eve of their departure from their working-class neighborhood, a young musician and child of Afro-Latinx immigrants, realizes what it means to leave their community, much like their parents did, in pursuit of their dreams.
Director: Jaime Castañeda
Producers: Ebony Elaine Hardin, Takara Joseph
Writer: Jeanette Lim
Executive Producer: T'Essence Minnitee
Cinematographer: Akina Van de Velde
Editor: Calvin Chin
The Bluest Hour
With their newborn fighting for his life in the hospital, a young couple is sent home to rest, only to find themselves in a different fight—for the survival of their relationship.
Director: Logan Jackson
Producers: Ebony Elaine Hardin, Rui Xu
Writer: Danielle Ellen
Executive Producer: Eboni Robinson
Cinematographer: Lidia Nikonova
Editor: Marcus Heleker
The Words of Cayetano
A writer having an existential crisis must journey deeper into himself and struggle with the beasts and muses of his own imagination.
Writer/Director: Jesus Celaya
Producers: Jera Wang, Rui Xu
Executive Producer: Eboni Robinson
Cinematographer: Michael Tanji
Editor: Skylar Zhang

Registration Information
Film Lover Members are guaranteed access to, and receive priority entry at this event. Arts Circle Members are guaranteed access, and receive both priority entry and reserved seating. Email membership@filmindependent.org for more.
Film Independent Members and the general public can register for this event starting at 5:00 pm on Wednesday, January 11. | Registration is free; one registration per individual.
Tickets/Parking
On the day of the event, registrants may pick up tickets as early as one hour prior to the scheduled start time – look for Film Independent signage. Tickets are nontransferable and for general, unreserved theater seating only (except for Arts Circle Members). Attendees must be in their seat(s) at least 15 minutes prior to the advertised start time or seat(s) may be released. Entry/seating will be handled on a first-come, first-served basis. Registration does not guarantee entry, even with a ticket in hand.
Masks are recommended, but not required. This is subject to change as we continue to monitor public health guidance.
Parking is $8 with validation from Regal; located in the West Garage through gates E or F on West Road.
Accessibility
Film Independent is committed to hosting events that are accessible to everyone. For inquiries regarding accessibility, or to request an accommodation, please contact us at accessibility@filmindependent.org or 323 556 9305.
Screening Policies
Availability window and registration capacity may vary; always register as early as possible. Limit one registration per individual, per event.
Attendees are required to follow all rules and guidelines as laid out by Film Independent and/or its partners. If a guest has been registered for an event by a Member, these policies shall apply to that guest. Violation of policies may result in suspension or termination of Membership/access to future events.
Event details and guest participation are subject to change or cancellation without prior notice.