Free Members-Only Screening: A Life Too Short / My Father The Mover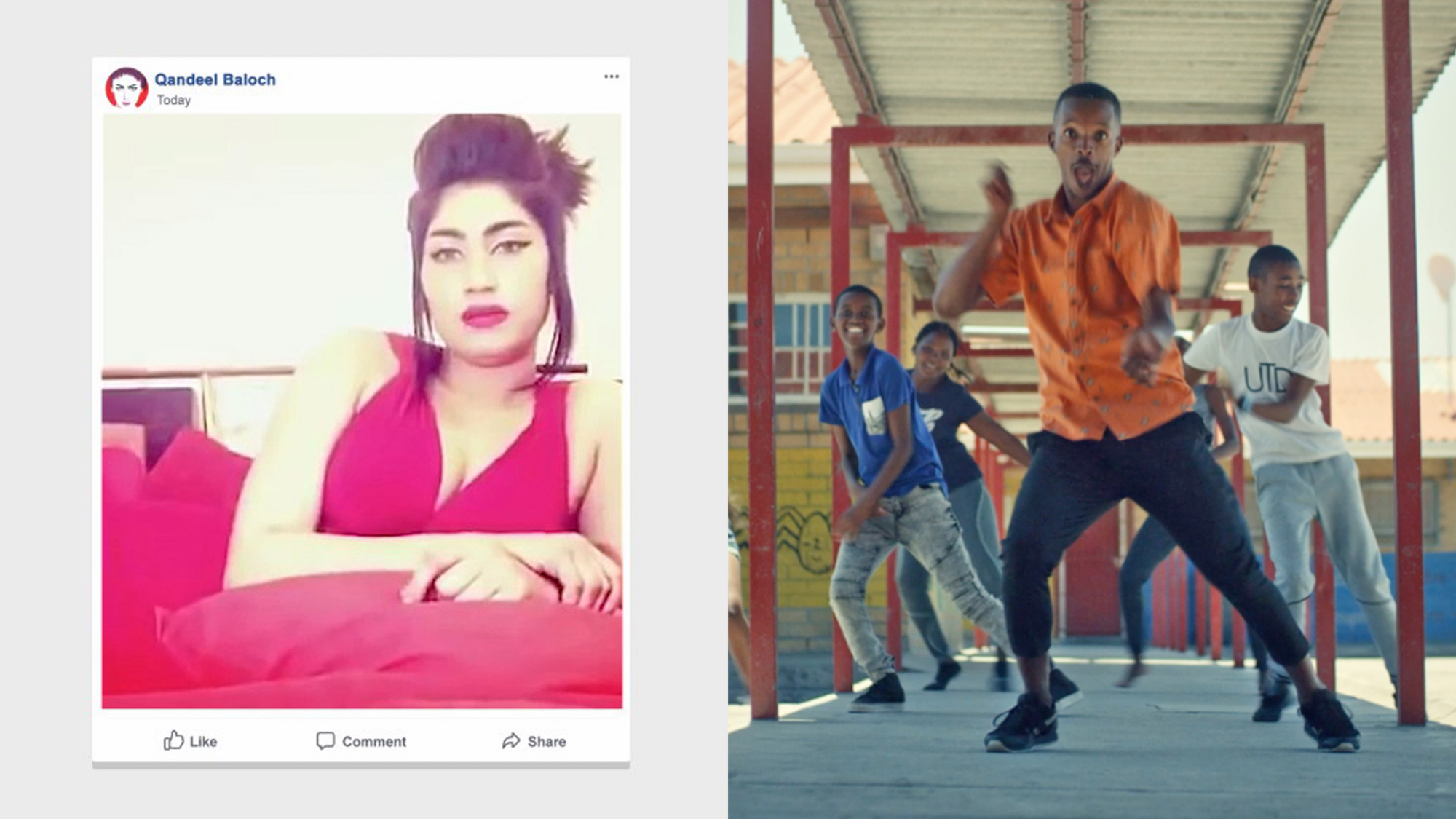 Free Members-Only Screening: A Life Too Short / My Father The Mover
Please note…
This screening has reached its registration capacity.
Film Independent Members, you and a guest are invited to watch MTV Documentary Films' shorts A Life Too Short and My Father The Mover in our Film Independent Presents Online Screening Room, powered by Vision Media. Special pre-recorded conversations with A Life Too Short director Safyah Usmani and My Father The Mover director/producer Julia Jansch are included as part of this screening experience.
A Life Too Short
A Life Too Short examines the tragedy behind the killing of Pakistani activist and social media star Qandeel Baloch. A vocal, provocative proponent of women's rights and freedom of expression, Qandeel challenged conventional ideas with her open exclamations of women's equality and sexuality. Her bravery and outspokenness ended in violence that reverberates around the world.

2020, 34 minutes, color | Directed by Safyah Usmani | Co-Directed by Saad Zuberi | Featuring Qandeel Baloch | Produced by Sharmeen Obaid-Chinoy
My Father The Mover
Alatha's father calls himself a Mover. Using African dance moves, he helps kids in Khayelitsha township to transcend hardship and "find their superpowers." The Mover is also a single father and, while he has helped many kids, he still has difficulty getting his daughter to find her own powers. But, in a tender moment together, this is all about to change.

2020, 13 minutes, color | Directed by Julia Jansch | Featuring Stoan Galela, Aletha Galela | Produced by Julia Jansch, Mandilakhe Yengo

Registration Information
All Film Independent Members can register for this online screening starting at 2:00 pm on Monday, January 11. | Registration is free; one registration per Membership. | Proof of Member status is required to complete registration.
Arts Circle and Film Lover Members are guaranteed access to this event; email membership@filmindependent.org for more information.
How to Watch
On the first day of screening availability, registered Members (and guests, when applicable) will be emailed a secure link by our partner Vision Media to watch this title in the Film Independent Presents Online Screening Room.
Online Screening Policies
Availability window and registration capacity may vary; always register as early as possible to ensure access. Links are watermarked, nontransferable and may only be used by the Member who completed the registration. Limit one link per Membership, per event.
Members are required to follow all rules and guidelines as laid out by Film Independent and/or its partners. If a guest has been registered for an event by a Member, these policies shall apply to that guest. Violation of policies may result in suspension or termination of Membership.
Event details and guest participation are subject to change or cancellation without prior notice.