Free Members-Only Screening: Bring Your Own Brigade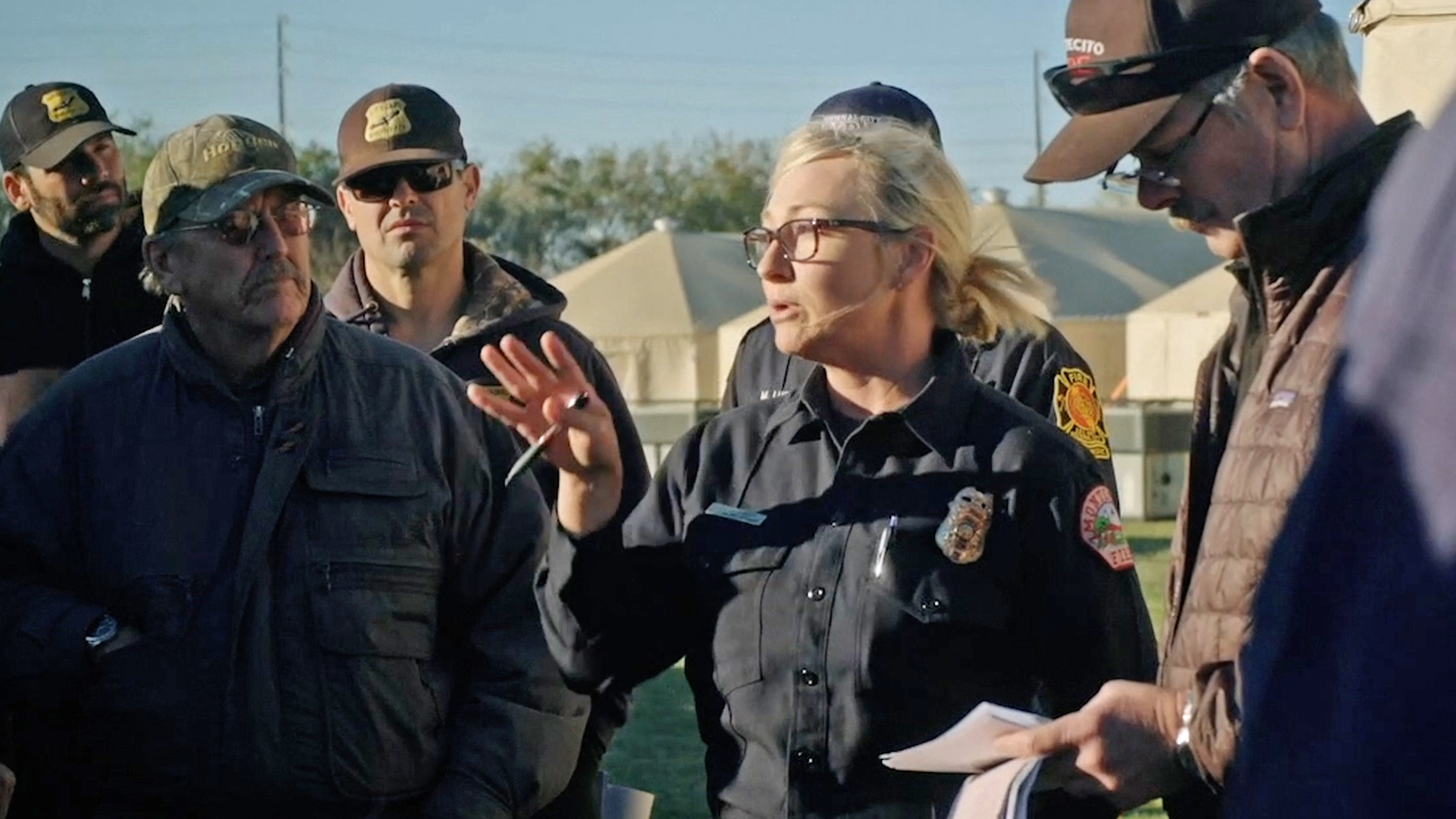 Free Members-Only Screening: Bring Your Own Brigade

Film Independent Members, you and a guest are invited to join us for a theatrical screening* of Bring Your Own Brigade, followed by an in-person conversation with director/producer Lucy Walker and featured subject Maeve Juarez (Fire Battalion Chief, Montecito Fire Department), moderated by Alex Cohen (Host, Spectrum News One).
* Those attending this in-person event must provide proof of COVID-19 vaccination to enter, and wear a mask or face covering at all times.
Director Lucy Walker's character-driven verité investigation reveals the hidden causes of the hellish megafires that are burning up us and our world, showing that while there's a way to survive them, we're fighting it, as scenes of devastation wake us to a climate conversation we haven't had before.
Bring Your Own Brigade is available from Paramount+.

2021, 120 minutes, color | Directed by Lucy Walker | Featuring Maeve Juarez, Joe Kennedy, Brad Weldon | Produced by Holly Becker, Julian Cautherley, Lyn Davis Lear, Martha Eidsness Mitchell, Lucy Walker | Executive Produced by Geralyn Dreyfous, Lynda Weinman, Michael Bloom, Maria Zuckerman, Ryan Heller, Lisa Leingang, Regina Scully, Jamie Wolf, Bill & Laurie Benenson, Melony & Adam Lewis, Jena King, Tony Hsieh, Bryn Mooser, Kathryn Everett, Cindy Harrell-Horn

Registration Information
Film Lover Members are guaranteed access to, and receive priority entry at this event. Arts Circle Members are guaranteed access, and receive both priority entry and reserved seating. Email membership@filmindependent.org for more.
Film Independent Members can register for this event starting at 3:00 pm on Monday, November 15. | Registration is free; one registration per Membership. | Proof of Member status is required to complete registration.
Tickets/Parking
On the day of the event, registrants may pick up tickets as early as one hour prior to the scheduled start time – look for Film Independent signage. Tickets are nontransferable and for general, unreserved theater seating only (except for Arts Circle Members). Attendees must be in their seat(s) at least 15 minutes prior to the advertised start time or seat(s) may be released. Entry/seating will be handled on a first-come, first-served basis. Registration does not guarantee entry, even with a ticket in hand.
Proof of vaccination and masks are required. All guests must wear a mask or face covering upon entering and remaining within the venue. The mask or face covering must cover the nose, mouth and chin at all times.
The first three hours of parking are free with validation from AMC.
Screening Policies
Availability window and registration capacity may vary; always register as early as possible. Limit one registration per event.
Registrants are required to follow all rules and guidelines as laid out by Film Independent and/or its partners. If a guest has been registered for an event by a Member, these policies shall apply to that guest. Violation of policies may result in suspension or termination of access.
Event details and guest participation are subject to change or cancellation without prior notice.