Free Members-Only Screening: Collective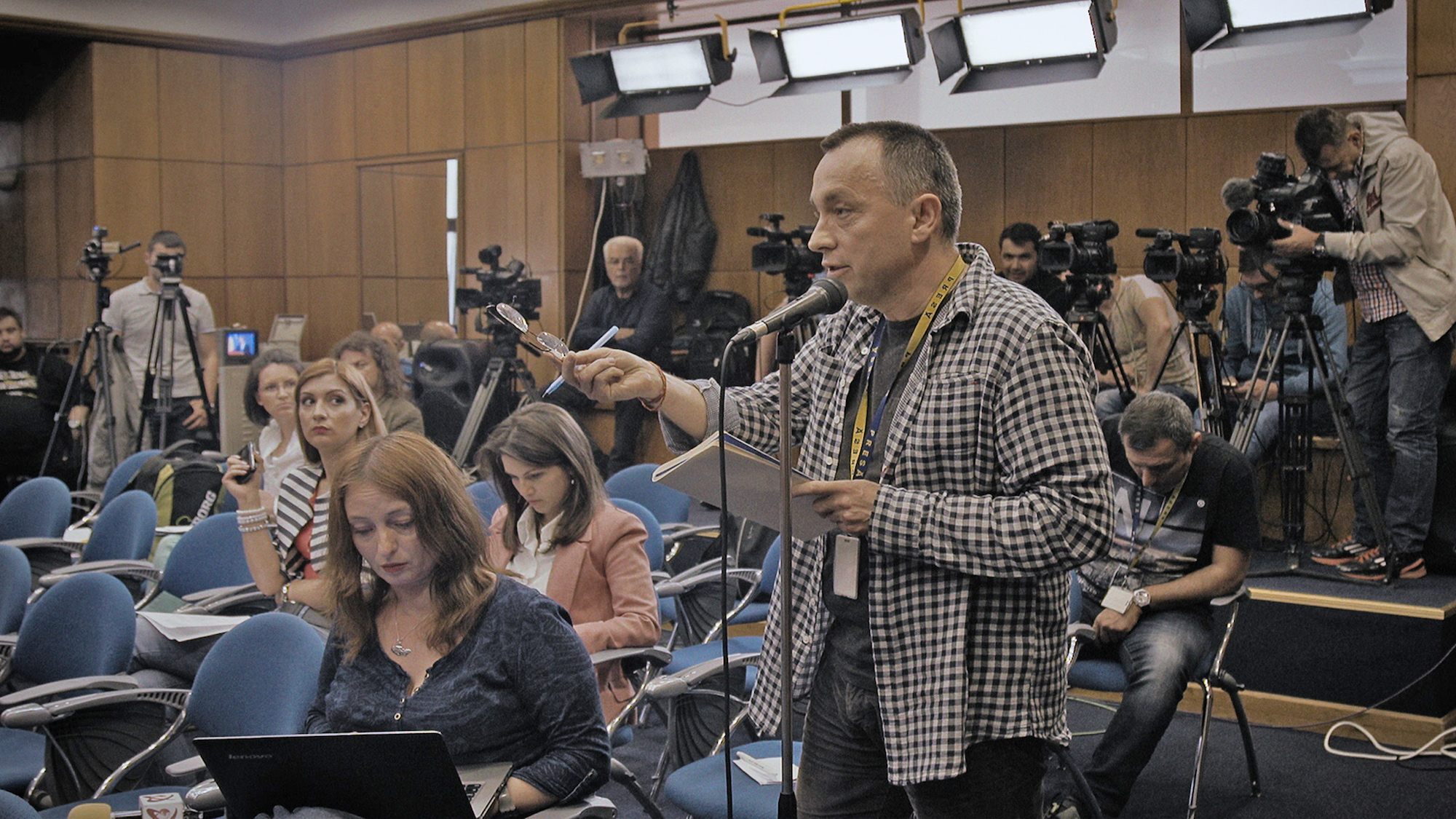 Free Members-Only Screening: Collective
Please note…
This screening has reached its registration capacity.
Don't miss the Q&A…
After you register for this screening, be sure to register for the follow-up event, Members-Only Q&A: Collective, featuring a conversation with director/producer Alexander Nanau. (Tuesday, January 19 – 10:00 am PT)
Film Independent Members, you and a guest are invited to watch Collective in our Film Independent Presents Online Screening Room, powered by Vision Media.
Directed by Alexander Nanau (Toto and His Sisters), Collective follows a heroic team of journalists as they uncover shocking, widespread corruption. After a deadly nightclub fire, the mysterious death of the owner of a powerful pharmaceutical firm, and the quiet resignation of a health minister – seemingly unrelated events, all within weeks of each other—the team of intrepid reporters exposes a much larger, much more explosive political scandal. Collective is a fast-paced, real-time thriller about truth, accountability, and the value of an independent press in partisan times. A Magnolia Pictures and Participant release.

2020, 109 minutes, color | Directed by Alexander Nanau | Featuring Catalin Tolontan, Camelia Roiu, Tedy Ursuleanu, Mirela Neag, Vlad Voiculescu, Razvan Lutac, Narcis Hogea, Nicoleta Ciobanu | Produced by Hanka Kastelicová, Bernard Michaux, Alexander Nanau, Bianca Oana
Registration Information
All Film Independent Members can register for this online screening starting at 12:00 pm on Tuesday, January 5. | Registration is free; one registration per Membership. | Proof of Member status is required to complete registration.
Arts Circle and Film Lover Members are guaranteed access to this event; email membership@filmindependent.org for more information.
How to Watch
On the first day of screening availability, registered Members (and guests, when applicable) will be emailed a secure link by our partner Vision Media to watch this title in the Film Independent Presents Online Screening Room.
Online Screening Policies
Availability window and registration capacity may vary; always register as early as possible to ensure access. Links are watermarked, nontransferable and may only be used by the Member who completed the registration. Limit one link per Membership, per event.
Members are required to follow all rules and guidelines as laid out by Film Independent and/or its partners. If a guest has been registered for an event by a Member, these policies shall apply to that guest. Violation of policies may result in suspension or termination of Membership.
Event details and guest participation are subject to change or cancellation without prior notice.