Free Members-Only Screening: Francesco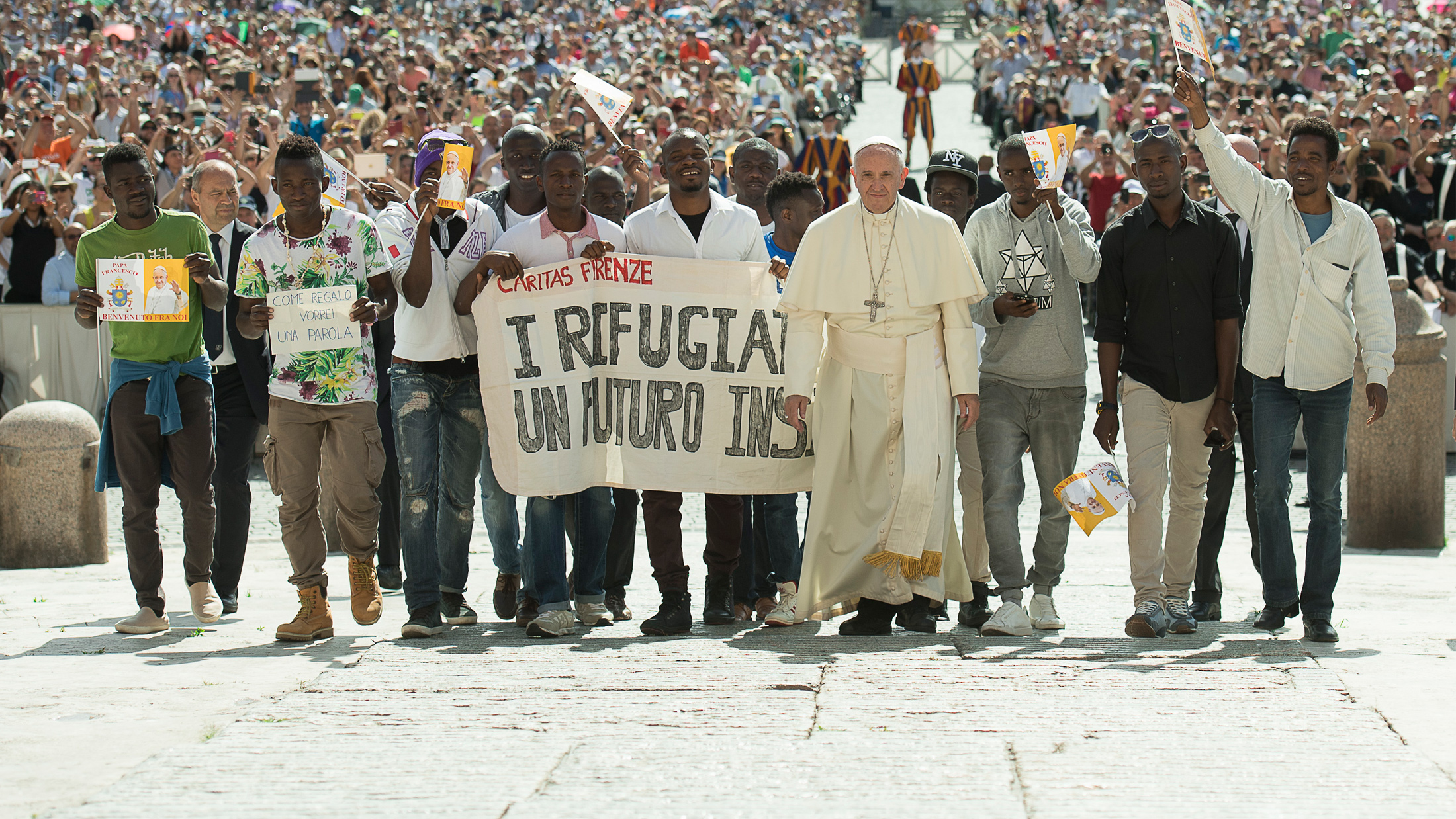 Free Members-Only Screening: Francesco
Please note…
The online screening has reached its registration capacity*.
* Except Arts Circle and Film Lover Members – see 'Registration Information' below.
Your choice: in person OR online
Register for our in-person event* by clicking 'Get Tickets' above, or choose 'Watch Online' if you'd rather enjoy the screening from home. Details for both options available below.
* Those attending this in-person event must provide proof of COVID-19 vaccination to enter, and wear a mask or face covering at all times.

Film Independent Members, you and a guest are invited to join us for a theatrical screening of Francesco, followed by an in-person conversation with director/producer Evgeny Afineevsky and executive producer Ted Hope, moderated by Pete Hammond (Awards Columnist & Chief Film Critic, Deadline).
If you prefer, you can register to watch in our Film Independent Presents Online Screening Room, powered by Vision Media. The online screening will include the film only, but a recording of our in-person Q&A with director/producer Evgeny Afineevsky and executive producer Ted Hope will be available in the days following the event. Please note, the screening will be available online from October 26 (12:00 am PT) through October 27 (11:59 pm PT).
As head of the Catholic Church, Pope Francis is one of the most revered individuals on Earth. With unprecedented access to the man behind the cloth, Francesco takes an unsparing look at the Pope and his response to urgent issues including climate change, refugees, tolerance, economic & LGBTQ rights.
Francesco is available from Discovery+.

2021, 112 minutes, color | Directed by Evgeny Afineevsky | Featuring Pope Francis | Produced by Evgeny Afineevsky, Den Tolmor, Eric Esrailian, Teri Schwartz | Executive Produced by Ted Hope, Mark Monroe, Bonnie Abaunza
Registration Information
Film Lover Members are guaranteed access to, and receive priority entry at this event. Arts Circle Members are guaranteed access, and receive both priority entry and reserved seating. Email membership@filmindependent.org for more.
All Film Independent Members can register for this event starting at 1:00 pm on Friday, October 15. | Registration is free; one registration per Membership. | Proof of Member status is required to complete registration.
Tickets/Parking
On the day of the event, registered Members may pick up tickets as early as one hour prior to the scheduled start time – look for Film Independent signage. Tickets are nontransferable and for general, unreserved theater seating only (except for Arts Circle Members). Attendees must be in their seat(s) at least 15 minutes prior to the advertised start time or seat(s) may be released. Entry/seating will be handled on a first-come, first-served basis. Guests may not enter the venue without the Member who registered them present. Registration does not guarantee entry, even with a ticket in hand.
Proof of vaccination and masks are required. All guests must wear a mask or face covering upon entering and remaining within the venue. The mask or face covering must cover the nose, mouth and chin at all times.
AMC Sunset 5 offers three hours of free parking with validation; $2.00 every 15 minutes thereafter; daily maximum $24.00. Enter from Laurel Ave. or Crescent Heights Blvd. The garage is open 24 hours.
How to Watch Online
On the first day of screening availability, registered Members (and guests, when applicable) will be emailed a secure link by our partner Vision Media to watch this title in the Film Independent Presents Online Screening Room.
Screening Policies
Availability window and registration capacity may vary; always register as early as possible. Limit one registration per Membership, per event. Links to watch online are watermarked, nontransferable and may only be used by the Member who completed the registration.
Members are required to follow all rules and guidelines as laid out by Film Independent and/or its partners. If a guest has been registered for an event by a Member, these policies shall apply to that guest. Violation of policies may result in suspension or termination of Membership.
Event details and guest participation are subject to change or cancellation without prior notice.