Free Members-Only Screening: Official Secrets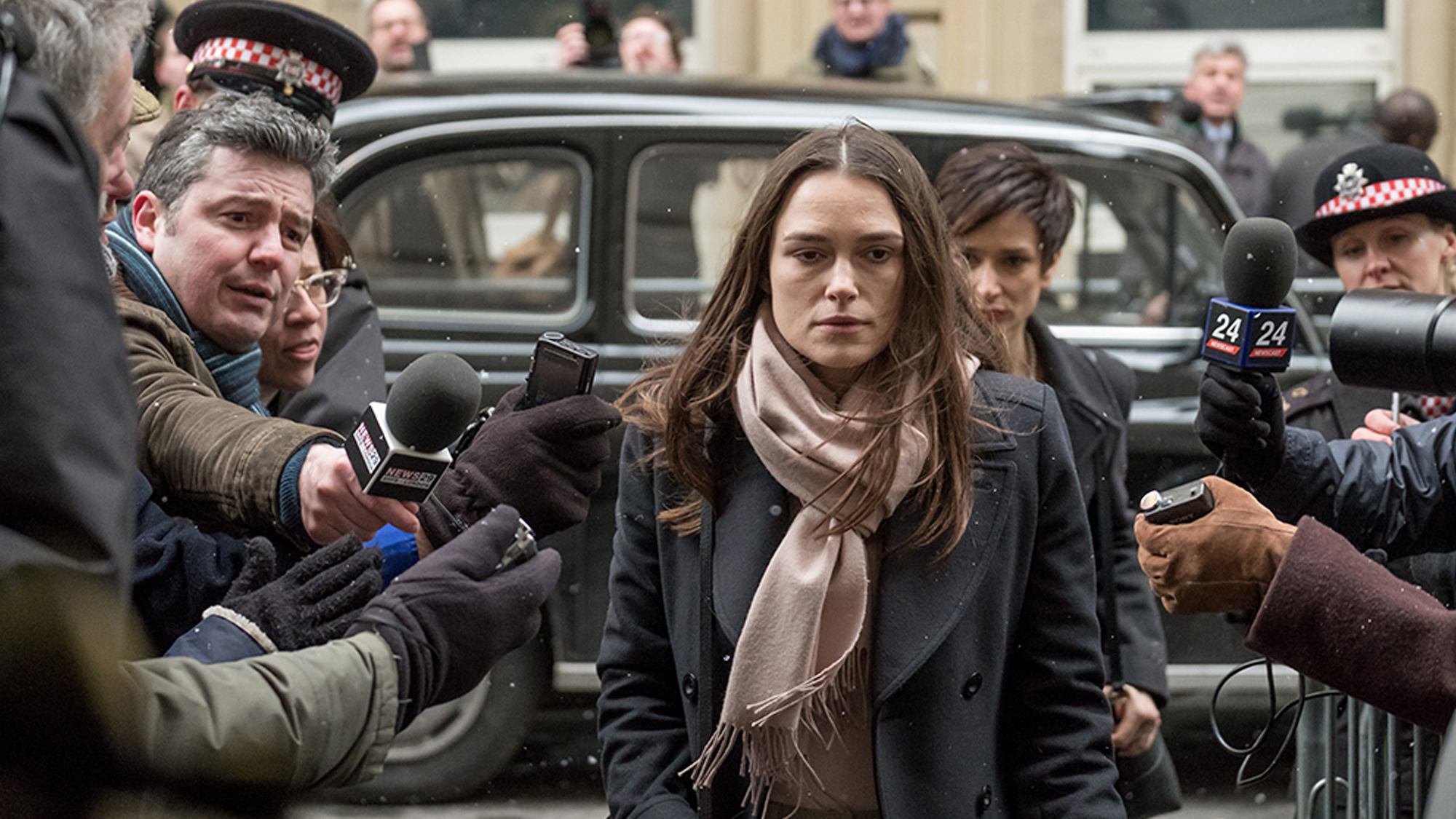 Free Members-Only Screening: Official Secrets
Includes a conversation with director Gavin Hood
Film Independent Presents – in partnership with KCRW
She risked everything to stop an unjust war. Her government called her a traitor. Based on world-shaking true events, Official Secrets tells the gripping story of Katharine Gun (Keira Knightley), a British intelligence specialist whose job involves routine handling of classified information. One day in 2003, in the lead up to the Iraq War, Gun receives a memo from the NSA with a shocking directive: the United States is enlisting Britain's help in collecting compromising information on United Nations Security Council members in order to blackmail them into voting in favor of an invasion of Iraq. Unable to stand by and watch the world be rushed into an illegal war, Gun makes the gut-wrenching decision to defy her government and leak the memo to the press. So begins an explosive chain of events that will ignite an international firestorm, expose a vast political conspiracy, and put Gun and her family directly in harm's way.
2019, 112 minutes, color, DCP | Directed by Gavin Hood; written by Gavin Hood, Gregory Bernstein, and Sara Bernstein; with Keira Knightley, Matthew Goode, Matt Smith, Rhys Ifans and Ralph Fiennes
Ticketing/Parking Information
Film Independent Members can reserve screening tickets starting at 12:00 pm on Thursday, July 25. | Screening tickets are free; limit two per Membership. | Proof of Member status is required to reserve tickets during advance reservation period.
Not a Member? Join now.
Validated parking in theater garage, $3.00 for up to 4 hours. $2.00 every 15 minutes thereafter, up to a maximum of $14.00.
PLEASE NOTE: Tickets may be picked up on the day of the event, as early as 6:00 pm – look for Film Independent signage. Tickets are for general, unreserved theater seating. Ticketed guests must be in their seat(s) 15 minutes prior to the advertised start time or seat(s) may be released. Reservations do not guarantee entry, even with a ticket in hand. Entry/seating will be handled on a first come, first served basis. Tickets are nontransferable and can only be picked up by the individual who reserved them.
Event details and guest participation are subject to change or cancellation without prior notice.