Free Members-Only Screening: The White Tiger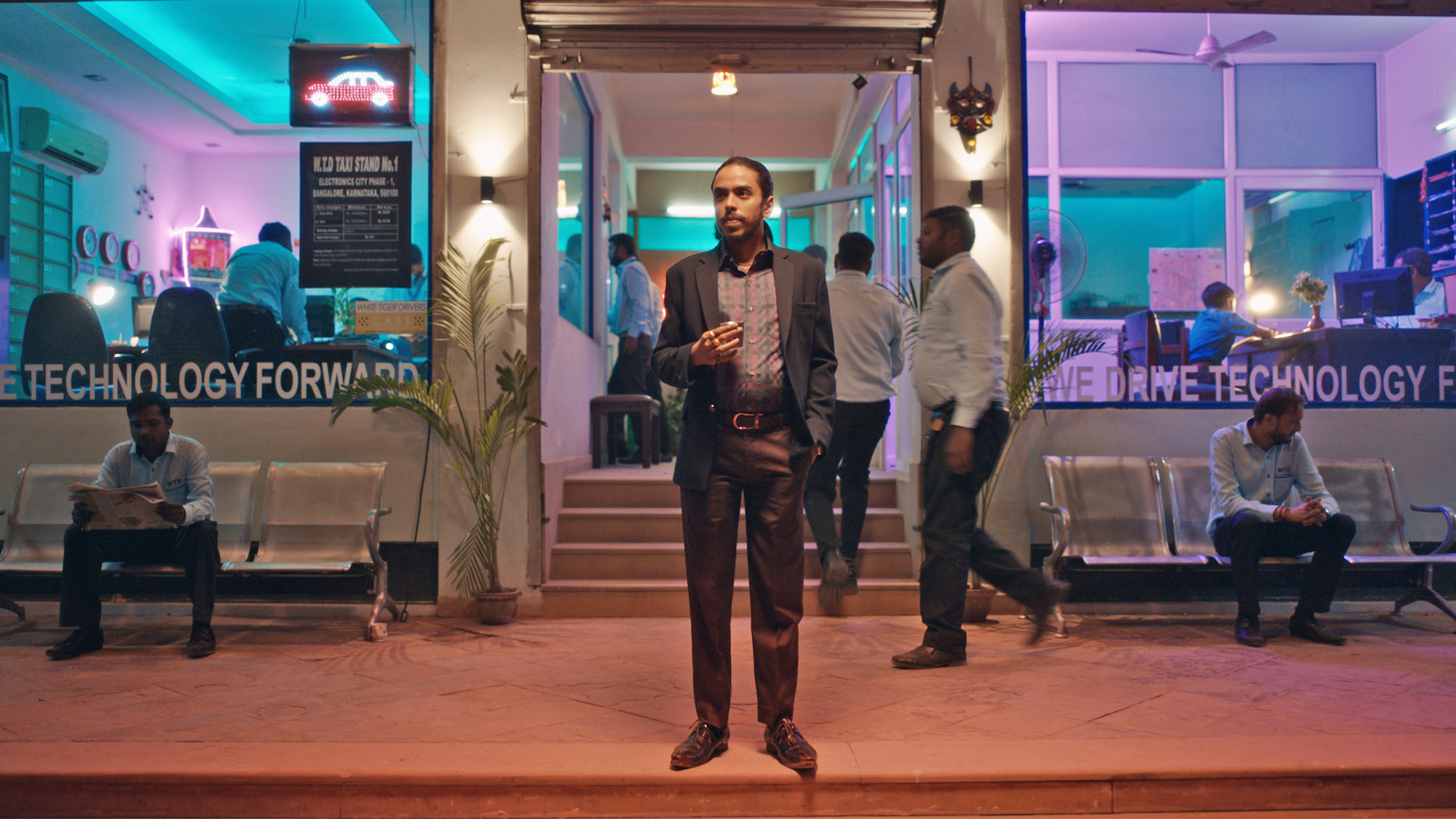 Free Members-Only Screening: The White Tiger
Please note…
This screening has reached its registration capacity.
Film Independent Members, you and a guest are invited to watch The White Tiger in our Film Independent Presents Online Screening Room, powered by Vision Media. A special pre-recorded conversation with writer/director/producer Ramin Bahrani is included as part of this screening experience.
Balram Halwai (Adarsh Gourav) narrates his epic and darkly humorous rise from poor villager to successful entrepreneur in modern India. Cunning and ambitious, our young hero jockeys his way into becoming a driver for Ashok (Rajkummar Rao) and Pinky (Priyanka Chopra Jonas), who have just returned from America. Society has trained Balram to be one thing — a servant — so he makes himself indispensable to his rich masters. But after a night of betrayal, he realizes the corrupt lengths they will go to trap him and save themselves. On the verge of losing everything, Balram rebels against a rigged and unequal system to rise up and become a new kind of master. Based on the New York Times bestseller and 2008 Man Booker Prize-winning novel.
The White Tiger is available on Netflix on January 22.

2020, 126 minutes, color | Written and Directed by Ramin Bahrani | Starring Adarsh Gourav, Rajkummar Rao, Priyanka Chopra Jonas | Produced by Mukul Deora p.g.a., Ramin Bahrani p.g.a.
Registration Information
All Film Independent Members can register for this online screening starting at 4:00 pm on Friday, January 8. | Registration is free; one registration per Membership. | Proof of Member status is required to complete registration.
Arts Circle and Film Lover Members are guaranteed access to this event; email membership@filmindependent.org for more information.
How to Watch
On the first day of screening availability, registered Members (and guests, when applicable) will be emailed a secure link by our partner Vision Media to watch this title in the Film Independent Presents Online Screening Room.
Online Screening Policies
Availability window and registration capacity may vary; always register as early as possible to ensure access. Links are watermarked, nontransferable and may only be used by the Member who completed the registration. Limit one link per Membership, per event.
Members are required to follow all rules and guidelines as laid out by Film Independent and/or its partners. If a guest has been registered for an event by a Member, these policies shall apply to that guest. Violation of policies may result in suspension or termination of Membership.
Event details and guest participation are subject to change or cancellation without prior notice.