Free Members-Only Screening: MDMA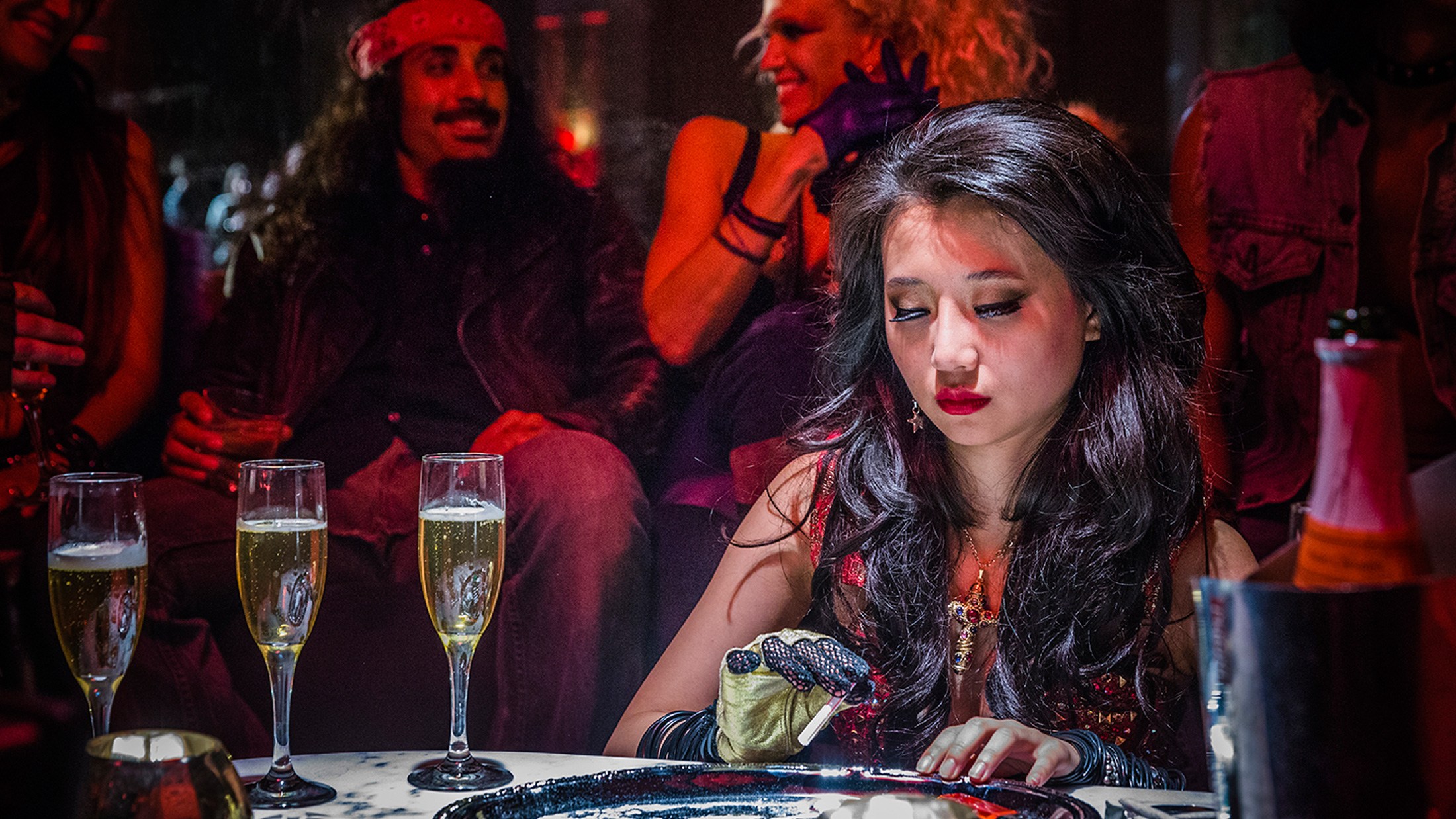 Free Members-Only Screening: MDMA
Includes a conversation with writer/director/producer Angie Wang
Reserve tickets starting July 18
Inspired by true events… It's 1984 and a working-class woman, Angie Wang (Annie Q.) from Newark, NJ, is about to start her freshman year at a prestigious San Francisco university. On her first day, she meets her new roommate, a rich girl named Jeanine Rockwell (Francesca Eastwood), and the two bond over booze, boys and their first taste of freedom. Raised by her strict father in an urban neighborhood, the sudden jolt from hardship to privileged campus life proves to be a challenge for Angie. When her financial aid is cut, she uses her book and street smarts, along with school resources, to synthesize the increasingly popular drug, ecstasy. Angie becomes one of the west coast's largest distributors of "X," cutting deals on campus and in posh nightclubs. Her dual life as the model minority coed and profit-driven drug dealer is further complicated by her desire to help Bree, a girl from one of the Bay Area's most infamous neighborhoods, who reminds her of her own dark past.
2018, 98 minutes, Color, DCP | Written/directed/produced by Angie Wang; with Annie Q., Francesca Eastwood and Pierson Fode
Ticketing/Parking Information
Film Independent Members can reserve screening tickets starting at 12:00 pm on Wednesday, July 18. | Screening tickets are free; limit two per Membership. | Proof of Member status is required to reserve tickets during advance reservation period.
$6.00 covered parking is available in the structure adjacent to the Writers Guild Theater; north of the building and south of Wilshire Blvd., on the west side of Doheny Dr.
PLEASE NOTE: Tickets may be picked up on the day of the event, as early as 6:00 pm, at the Film Independent box office table located inside the Writers Guild Theater lobby. Tickets are for general, unreserved theater seating. Ticketed guests must be in their seat(s) 15 minutes prior to the advertised start time or seat(s) may be released. Reservations do not guarantee entry, even with a ticket in hand. Entry/seating will be handled on a first come, first served basis. Tickets are nontransferable and can only be picked up by the individual who reserved them.
Event details and guest participation are subject to change or cancellation without prior notice.