Free Screening: All Quiet on the Western Front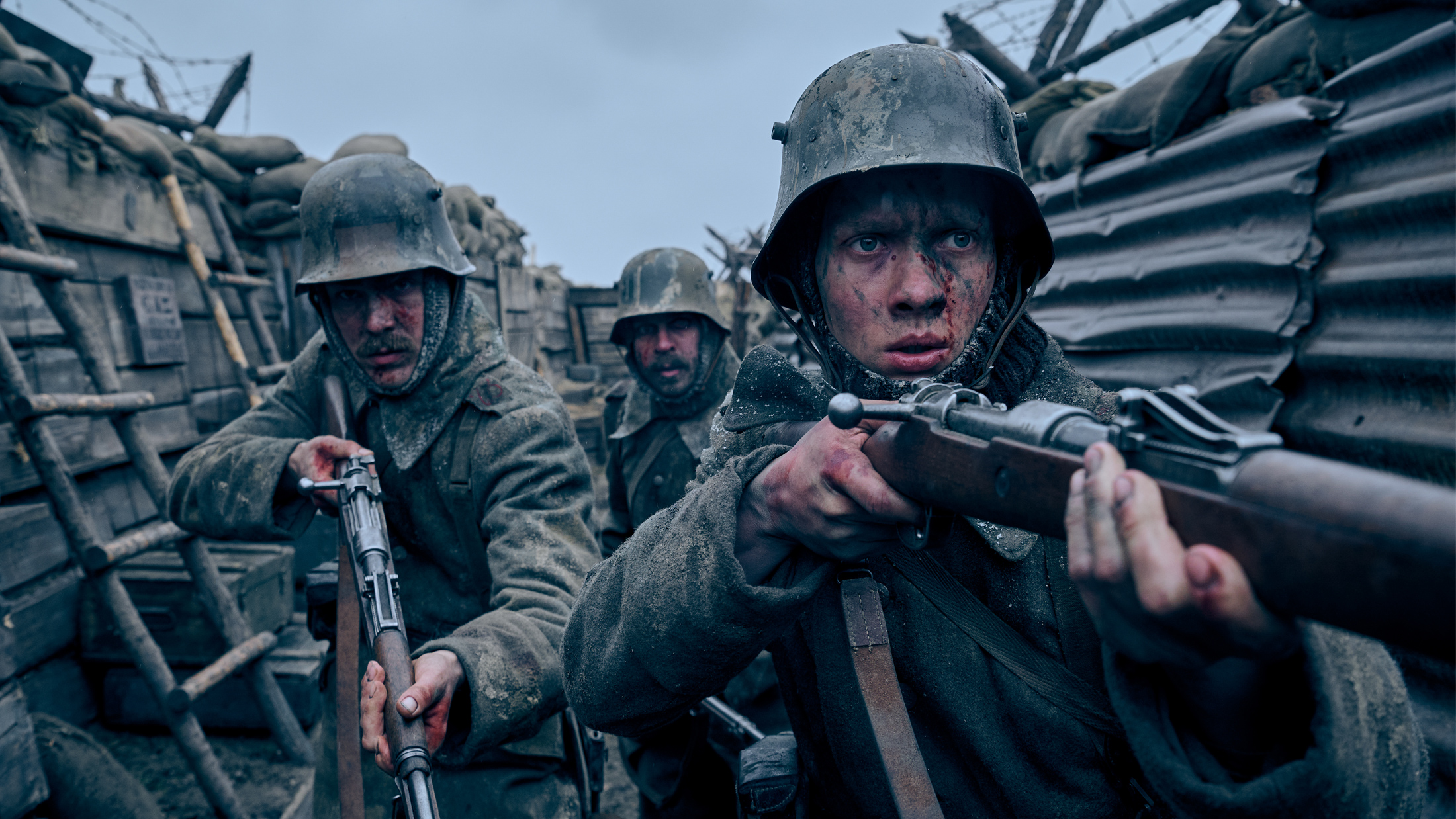 Free Screening: All Quiet on the Western Front

You're invited to join us for a theatrical screening of All Quiet on the Western Front, followed by an in-person conversation with writer/director/producer Edward Berger, composer Volker Bertelmann, actor Felix Kammerer and actor/executive producer Daniel Brühl, moderated by journalist Gregory Ellwood.
All Quiet on the Western Front tells the gripping story of a young German soldier on the Western Front of World War I. Paul and his comrades experience first-hand how the initial euphoria of war turns into desperation and fear as they fight for their lives, and each other, in the trenches. The film, from director Edward Berger, is based on the world renowned bestseller of the same name by Erich Maria Remarque.
From Netflix, All Quiet on the Western Front is streaming exclusively on Netflix.

2022, 147 minutes, color | Directed by Edward Berger | Written By Edward Berger, Lesley Paterson, Ian Stokell | Main Cast Felix Kammerer (Paul Bäumer), Albrecht Schuch (Stanislaus 'Kat' Katczinsky), Aaron Hilmer (Albert Kropp), Moritz Klaus (Franz Müller), Edin Hasanovic (Tjaden Stackfleet), Adrian Grünewald (Ludwig Behm), Thibault De Montalembert (General Ferdinand Foch), Daniel Brühl (Matthias Erzberger), Devid Striesow (General Friedrich) | Produced by Malte Grunert, Daniel Dreifuss, Edward Berger | Executive Produced by Daniel Brühl, Thorsten Schumacher, Lesley Paterson, Ian Stokell

Registration Information
Film Lover Members are guaranteed access to, and receive priority entry at this event. Arts Circle Members are guaranteed access, and receive both priority entry and reserved seating. Email membership@filmindependent.org for more.
All Film Independent Members and the general public can register for this event starting at 5:00 pm on Tuesday, November 15. | Registration is free; one registration per individual.
Tickets/Parking
On the day of the event, registrants may pick up tickets as early as one hour prior to the scheduled start time – look for Film Independent signage. Tickets are nontransferable and for general, unreserved theater seating only (except for Arts Circle Members). Attendees must be in their seat(s) at least 15 minutes prior to the advertised start time or seat(s) may be released. Entry/seating will be handled on a first-come, first-served basis. Registration does not guarantee entry, even with a ticket in hand.
Masks are recommended, but not required. This is subject to change as we continue to monitor public health guidance.
Parking at The Grove is free for this screening, courtesy of Netflix.
Accessibility
Film Independent is committed to hosting events that are accessible to everyone. For inquiries regarding accessibility, or to request an accommodation, please contact us at accessibility@filmindependent.org or 323 556 9305.
Screening Policies
Availability window and registration capacity may vary; always register as early as possible. Limit one registration per individual, per event.
Attendees are required to follow all rules and guidelines as laid out by Film Independent and/or its partners. If a guest has been registered for an event by a Member, these policies shall apply to that guest. Violation of policies may result in suspension or termination of Membership/access to future events.
Event details and guest participation are subject to change or cancellation without prior notice.