Free Screening: It Ain't Over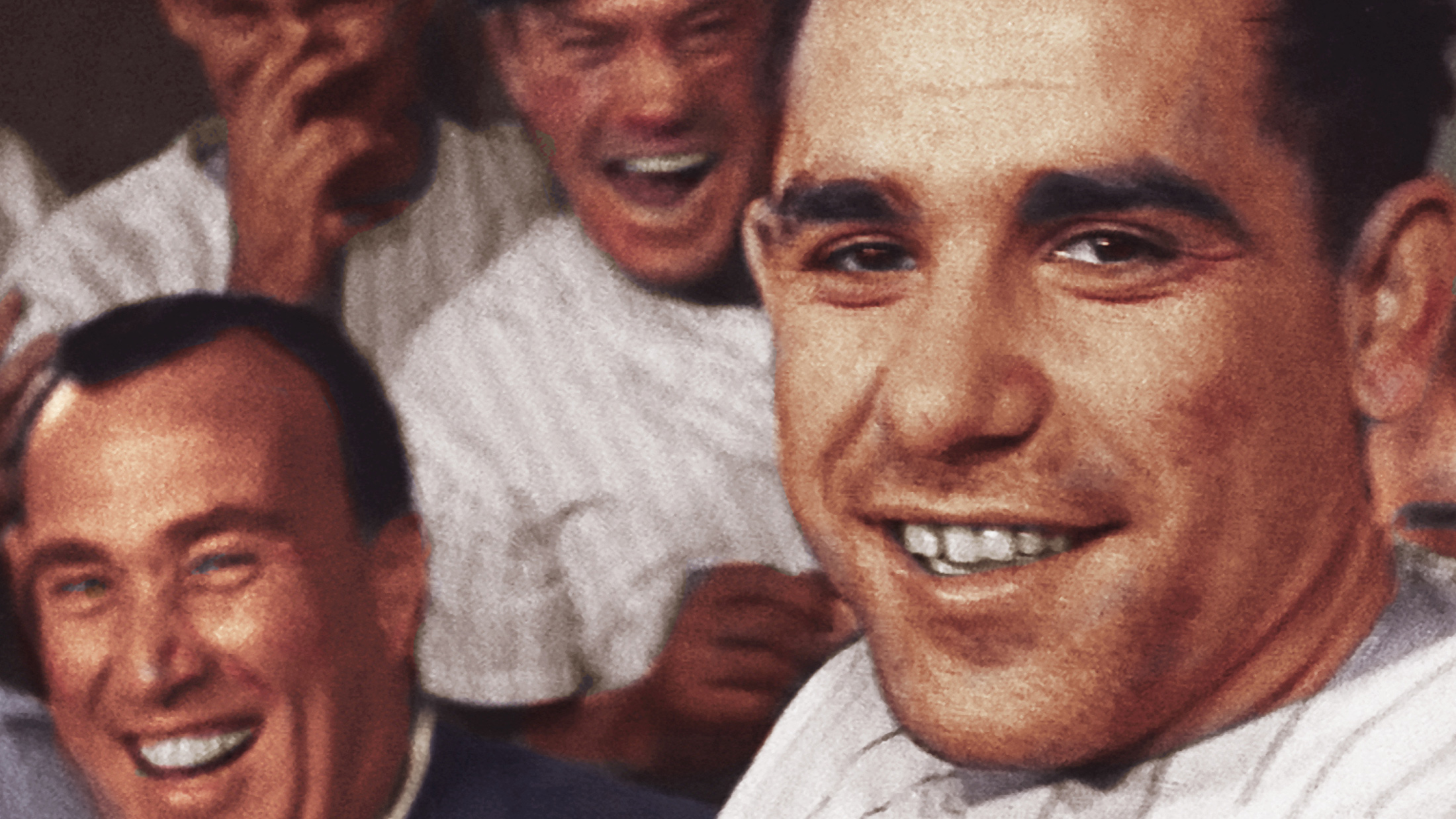 Free Screening: It Ain't Over

You're invited to join us for a theatrical screening of It Ain't Over, followed by an in-person conversation with writer/director Sean Mullin and executive producer Lindsay Berra, moderated by Jenelle Riley (Deputy Awards and Features Editor, Variety).
Lawrence Peter "Yogi" Berra is one of baseball's all-time greatest superstars. He amassed ten World Series rings, three American League MVP awards and 18 All-Star Game appearances. He caught the only perfect game in World Series history in 1956. Yet for many observers his prolific accomplishments on the diamond were overshadowed by his remarkable and unique appeal as a pop culture personality. Long before athletes endorsing products became commonplace, Yogi was starring in TV commercials and connecting with fans from every demographic. His groundbreaking TV commercial appearances and unforgettable "Yogi-isms," which initially appeared to be head-scratching philosophical nuggets, became fashionable catchphrases that made him a national treasure and an endearing figure on the American pop culture landscape. In telling the complete story of his extraordinary journey, It Ain't Over chronicles Berra's life as a savvy, commanding, bad-ball-hitting catcher with a squat frame, but also a D-Day Navy veteran, coach, manager, loving husband and father and, yes, product endorser and originator (mostly) of his own brand of proverbs now ingrained into everyday life.
First-person accounts include granddaughter Lindsay Berra, Yogi's three sons (Tim, Larry and Dale), plus a legion of former Yankee greats, including Derek Jeter, Joe Torre, Mariano Rivera, Willie Randolph, Don Mattingly, Tony Kubek and Ron Guidry. Also featured are Billy Crystal, Bob Costas and Vin Scully, plus photos and eye-opening archival footage on and off the diamond. Berra famously said, "I'd be pretty dumb if I started being something I'm not," and It Ain't Over lovingly makes clear he stayed who he was for the benefit of baseball and everyone else.
Berra was born on May 12th, 1925 in St. Louis, Missouri in a neighborhood known as "The Hill." He spent his entire professional career playing in New York with the Yankees, and briefly with the Mets, before retiring in 1965. Montclair, New Jersey was home for Yogi and his wife, Carmen. In 1972 he was elected to the National Baseball Hall of Fame in Cooperstown, NY. That same year his iconic uniform No. 8 was retired by the Yankees. In 1988, the Yogi Berra Museum and Learning Center opened its doors on the campus of Montclair State University. He passed away at the age of 90 in 2015.
From Sony Pictures Classics, It Ain't Over will be in theaters in Los Angeles and New York on May 12, followed by a wider release thereafter.
An official selection of the 2022 Tribeca Film Festival.

2023, 98 minutes, color | Written by Sean Mullin | Directed by Sean Mullin | Featuring Interviews with: Billy Crystal, Bob Costas, Vin Scully, Derek Jeter, Joe Torre, Mariano Rivera, Joe Girardi, Ron Guidry, Willie Randolph, Don Mattingly, Tony Kubek, Bobby Richardson, Suzyn Waldman, and Lindsay Berra | Produced by Natalie Metzger, Matt Miller, Peter Sobiloff, Mike Sobiloff | Executive Produced by Lindsay Berra

Registration Information
Film Lover Members are guaranteed access to, and receive priority entry at this event. Arts Circle Members are guaranteed access, and receive both priority entry and reserved seating. Email membership@filmindependent.org for more.
All Film Independent Members and the general public can register for this event starting at 11:00 am on Monday, April 10. | Registration is free; one registration per individual.
Tickets/Parking
On the day of the event, registered Members may pick up tickets as early as one hour prior to the scheduled start time – look for Film Independent signage. Tickets are nontransferable and for general, unreserved theater seating only (except for Arts Circle Members). Attendees must be in their seat(s) at least 15 minutes prior to the advertised start time or seat(s) may be released. Entry/seating will be handled on a first-come, first-served basis. Guests may not enter the venue without the Member who registered them present. Registration does not guarantee entry, even with a ticket in hand.
Masks are recommended, but not required. This is subject to change as we continue to monitor public health guidance.
Harmony Gold Preview House parking is complimentary. Underground parking is accessible via Sunset Boulevard. An overflow parking lot is located behind the building and can be accessed from Stanley Avenue. If lots are full, street parking is available.
Accessibility
Film Independent is committed to hosting events that are accessible. For inquiries regarding accessibility, or to request an accommodation, please contact us at accessibility@filmindependent.org or 323 556 9305.
Screening Policies
Availability window and registration capacity may vary; always register as early as possible. Limit one registration per individual, per event.
Attendees are required to follow all rules and guidelines as laid out by Film Independent and/or its partners. If a guest has been registered for an event by a Member, these policies shall apply to that guest. Violation of policies may result in suspension or termination of Membership/access to future events.
Event details and guest participation are subject to change or cancellation without prior notice.