New York Screening: Don't Look Up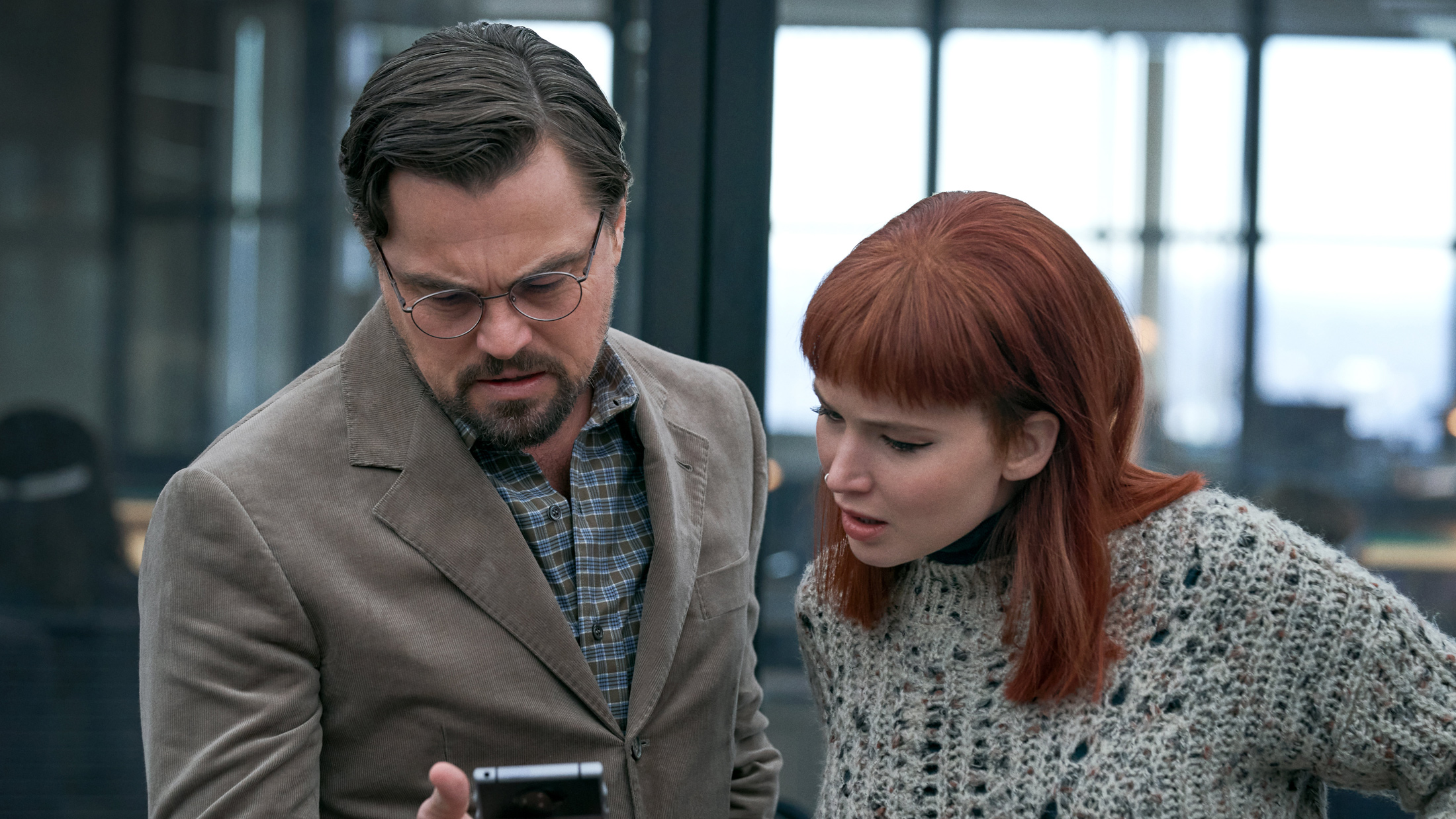 New York Screening: Don't Look Up

Film Independent Members, you and a guest are invited to join us for a theatrical screening* of Don't Look Up, followed by an in-person conversation with writer/director/producer Adam McKay, moderated by Darren Aronofsky.
* Those attending this in-person event must provide proof of COVID-19 vaccination to enter, and wear a mask or face covering at all times.
Kate Dibiasky (Jennifer Lawrence), an astronomy grad student, and her professor Dr. Randall Mindy (Leonardo DiCaprio) make an astounding discovery of a comet orbiting within the solar system. The problem — it's on a direct collision course with Earth. The other problem? No one really seems to care. Turns out warning mankind about a planet-killer the size of Mount Everest is an inconvenient fact to navigate. With the help of Dr. Oglethorpe (Rob Morgan), Kate and Randall embark on a media tour that takes them from the office of an indifferent President Orlean (Meryl Streep) and her sycophantic son and Chief of Staff, Jason (Jonah Hill), to the airwaves of The Daily Rip, an upbeat morning show hosted by Brie (Cate Blanchett) and Jack (Tyler Perry). With only six months until the comet makes impact, managing the 24-hour news cycle and gaining the attention of the social media-obsessed public before it's too late proves shockingly comical — what will it take to get the world to just look up!? Don't Look Up is written and directed by Academy Award winner Adam McKay (The Big Short) and also stars Mark Rylance, Ron Perlman, Timothée Chalamet, Ariana Grande, Scott Mescudi (aka Kid Cudi), Himesh Patel, Melanie Lynskey, Michael Chiklis and Tomer Sisley.
From Netflix, Don't Look Up will be available in select theaters December 10 and streaming December 24.

2021, 138 minutes, color | Written and Directed by Adam McKay | Starring Leonardo DiCaprio, Jennifer Lawrence, Rob Morgan, Jonah Hill, Mark Rylance, Tyler Perry, Timothée Chalamet, Ron Perlman, Ariana Grande, Scott Mescudi, Himesh Patel, Melanie Lynskey, Michael Chiklis, Tomer Sisley, Cate Blanchett, Meryl Streep | Produced by Adam McKay, p.g.a., Kevin Messick, p.g.a.

Registration Information
Film Lover Members are guaranteed access to, and receive priority entry at this event. Arts Circle Members are guaranteed access, and receive both priority entry and reserved seating. Email membership@filmindependent.org for more.
Film Independent Members can register for this event starting at 6:00 pm on Monday, November 22. | Registration is free; one registration per Membership. | Proof of Member status is required to complete registration.
Tickets
On the day of the event, registrants may pick up tickets as early as one hour prior to the scheduled start time – look for Film Independent signage. Tickets are nontransferable and for general, unreserved theater seating only (except for Arts Circle Members). Attendees must be in their seat(s) at least 15 minutes prior to the advertised start time or seat(s) may be released. Entry/seating will be handled on a first-come, first-served basis. Registration does not guarantee entry, even with a ticket in hand.
Proof of vaccination and masks are required. All guests must wear a mask or face covering upon entering and remaining within the venue. The mask or face covering must cover the nose, mouth and chin at all times.
Screening Policies
Availability window and registration capacity may vary; always register as early as possible. Limit one registration per event.
Registrants are required to follow all rules and guidelines as laid out by Film Independent and/or its partners. If a guest has been registered for an event by a Member, these policies shall apply to that guest. Violation of policies may result in suspension or termination of access.
Event details and guest participation are subject to change or cancellation without prior notice.