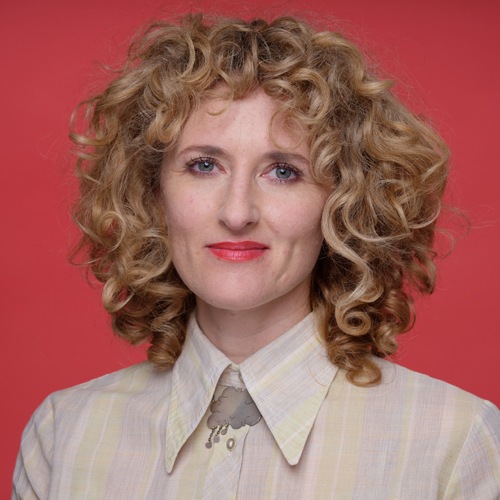 Writer/Director;
How Does It Start
Amber Sealey is an award-winning director, writer and actor. Her short film, How Does It Start, premiered at Sundance in 2019 and is currently on the festival circuit, winning Best Narrative Short at Sarasota. Her feature film No Light & No Land Anywhere, EP'd by Miranda July, was theatrically released and won the Special Jury Award at the LA Film Festival and the Indie Vision Breakthrough Feature Award at TCFF. Her second feature, How to Cheat, won Best Performance at the LA Film Festival, and won both Best Narrative and Best Acting at BendFilm. Her first feature film, A Plus D, was released by IndiePix. She has directed music videos, including the recent "Voicemail for Jill" for Amanda Palmer, content for AOL, Yahoo and Oath. She is currently working with the Duplass Brothers' Donut, as well as in development on two features and a comedy pilot she wrote.
Amber was selected for AFI's Directing Workshop for Women, Film Independent's Directing Lab and Fast Track, WeForShe's DirectHer program, The Future of Film Is Female grants, and Sundance and Women In Film's Financing and Mentorship programs.
Amber is originally from England and was raised in Santa Fe. She lives in LA with her family.