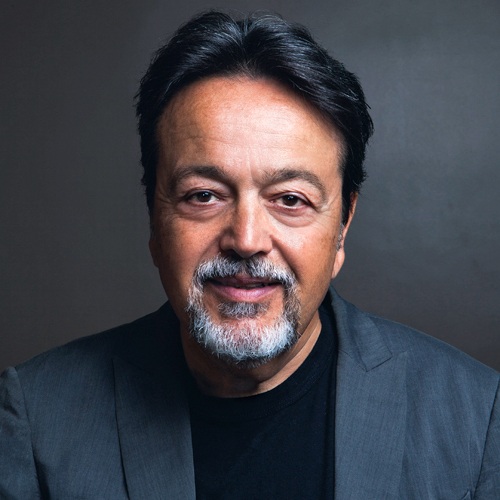 Len Amato is President of HBO Films, Miniseries and Cinemax Programming for Home Box Office, having recently added Miniseries and Cinemax to his responsibilities. As President, he is responsible for overseeing the development and production of original HBO Films for the network. With Amato at the helm since October 2008, HBO Films has garnered numerous awards and accolades. The 2009-2015 awards seasons produced 43 Emmy® Awards and 12 Golden Globes® for HBO Films overall. The Academy of Television Arts and Sciences awarded HBO Films the Outstanding Made For Television Movie Emmy in 2009, 2010, 2012, 2013, 2014 and 2015 (Grey Gardens, Temple Grandin, Game Change, Behind the Candelabra, The Normal Heart and Bessie, respectively), for a total of 20 Best Movie Emmys since 1993. Behind the Candelabra, with 11 wins and 15 nominations, was the most-honored program at the 2013 Emmys.
Before becoming president, Amato served as HBO program executive and executive producer on 2008's multiple Emmy-winning film Recount. Recount garnered 3 Emmy Awards including Best Made for Television movie, which resulted in an Emmy for Amato as Executive Producer. The film began Amato's association with director Jay Roach and writer Danny Strong who would later repeat their creative collaboration on Game Change.
Amato joined HBO in March 2007 as senior vice president, HBO Films, continuing his long relationship with the network which began in 1997 in New York when he produced Charles Dutton's directorial debut First Time Felon, starring Omar Epps and Delroy Lindo; and executive produced Iron Jawed Angels, starring Academy Award® winners Hilary Swank and Anjelica Huston in 2004. Amato appeared on the fourth season of the HBO series Project Greenlight.
Prior to joining HBO, Amato was president, Spring Creek Productions. His producer/executive producer credits include: Analyze This and Analyze That, starring Academy Award winner Robert De Niro; Possession, featuring Oscar® winner Gwyneth Paltrow and Aaron Eckhart; Deliver Us From Eva, with LL Cool J and Gabrielle Union; Rumor Has It, featuring Jennifer Aniston, Kevin Costner and Oscar® winner Shirley MacLaine; as well as the Golden Globe and Oscar-nominated Blood Diamond, starring Leonardo DiCaprio, Djimon Hounsou and Academy Award winner Jennifer Connelly and The Astronaut Farmer, with Academy Award winner Billy Bob Thornton.
Earlier, Amato was Story Editor for Robert De Niro's newly formed Tribeca Productions in New York where he worked on such films as Michael Apted's Thunderheart and Irwin Winkler's Night in the City. Amato began his film career in New York as a story analyst for various independent producers and studios.
Prior to his career in the film industry, Amato was a musician and actor, performing at such renowned downtown venues as CBGB's and La Mama Experimental Theatre in New York City. He is a member of the Producers Guild of America and a graduate of Columbia College in Chicago, where he was awarded an honorary doctorate in 2015.