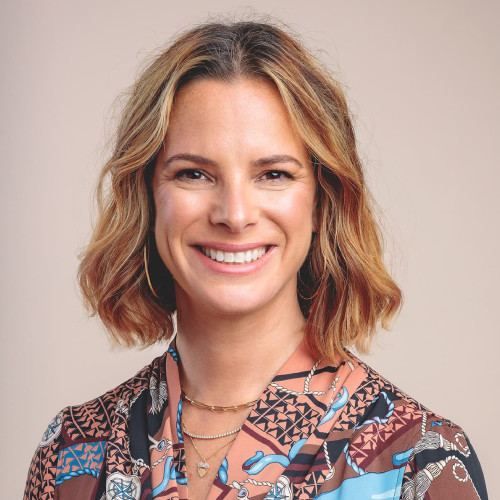 As a Founding Partner of Donaldson Callif Perez, Lisa Callif is the go-to attorney for all things clearance. Lisa specializes in representing independent producers and production companies in all aspects of content creation, including equity financing, production and distribution with extensive experience in fair use, copyright and personal rights issues. She is the recipient of numerous prestigious awards – among her many accolades are recognition as a Hollywood Reporter Power Lawyer and a Daily Journal Top Entertainment Lawyer, as well as her recognition by Variety on the Women's Impact Report and the Best and the Brightest list. Lisa cuts through red tape for her clients and works tirelessly to preserve artists' voices so that they can shine a light on stories that otherwise might not be told.
In addition to representing filmmakers, Lisa serves as counsel to the not-for-profit organizations Film Independent, which produces the Film Independent Spirit Awards, and Women in Film, whose mission is to promote gender parity in all aspects of media. Lisa is also one of the few attorneys in Los Angeles to represent live theaters – she represents the Ahmanson Theatre, the Mark Taper, the Geffen Playhouse and other Los Angeles-based theater companies.
Along with Partner Michael Donaldson, Lisa has co-written three books: The American Bar Association's Legal Guide to Independent Filmmaking; Clearance and Copyright, 4th Edition; and Clearance and Copyright, 5th Edition. She regularly publishes articles about emerging issues in entertainment and copyright law, and is often quoted in publications such as the Wall Street Journal, Variety, Intellectual Property Magazine and more. Lisa and Michael were featured on the cover of LA Lawyer Magazine, for which they co-authored an article about fair use and its application in documentary films.
Lisa graduated summa cum laude from New York University with a BS in communications, and worked in the music industry in New York and Los Angeles before obtaining her JD from Southwestern University School of Law. She previously served as an adjunct professor at Southwestern, and is a frequent speaker/panelist for various organizations, including Film Independent, the International Documentary Association and UCLA, where she also teaches legal basics at the UCLA Professional Program in Producing.
Lisa lives in Los Angeles with her husband, Dustin, and her two children, Diggy and Liam.