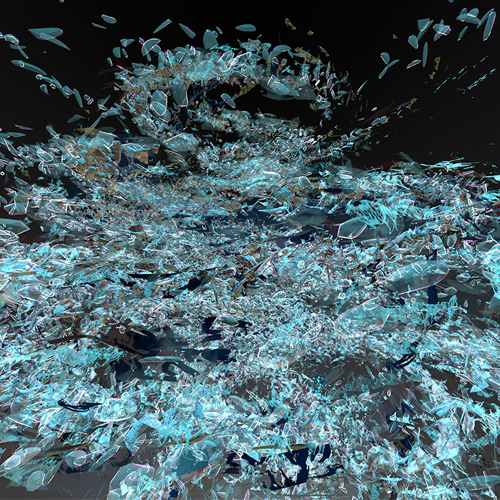 Directed by Nancy Baker Cahill
The Margin of Error AR drawing/experience originally floated above the water at the site of the Salton Sea Recreation Area; a site marked by terminal, toxic environmental damage. Imagined as a "hyperobject," a phenomenon whose scope and impact we can scarcely comprehend, the Salton Sea's rate of evaporation must be constantly mediated to avoid tipping into a full-scale, airborne environmental catastrophe. With no stabilization outlets, the Salton Sea has already destroyed much of what was once a natural habitat for multiple species of birds and fish. The drawing refers to this razor-thin line which, if crossed, will have even more devastating biological, chemical and geological impacts beyond our imagination.
Please note: To experience this piece, you must download the 4th Wall app; a free, augmented reality (AR) public art platform at 4thwallapp.org or via the App Store. The app is available for iPhones and iPads with iOS 11 or higher and Android devices with AR Core. The app must be downloaded using WiFi in advance of viewing the geo-located AR.