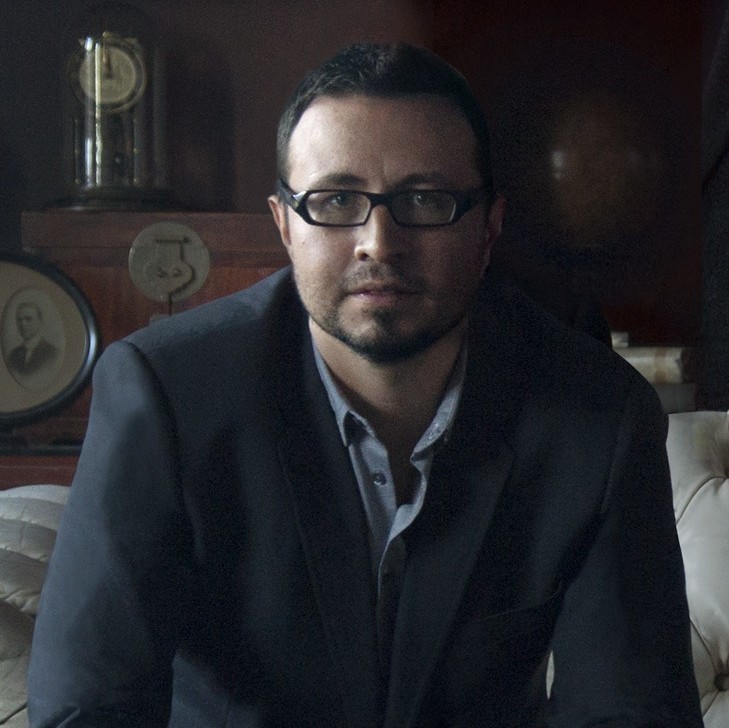 Mathew Cullen is an American music video, commercial and film director. He is co-founder of creative studio Mirada with Guillermo del Toro and co-founder of production company Motion Theory.
He has directed and produced hundreds of commercials and music videos, including global campaigns for HP, IBM, Google, Disney and artists such as Jay-Z, Green Day, Taylor Swift, Beck and REM. He won two consecutive Grammy Awards for The Black Eyed Peas' "Boom Boom Pow," and Weezer's "Pork and Beans," the most blogged-about YouTube video of 2008. He directed Adele's debut video "Chasing Pavements" and established Katy Perry's pop brand with the hit "California Gurls." Rolling Stone named him to its annual Hot List and Wired called him one of six directors who are making music videos cool again. In 2014, Cullen reunited with Katy Perry to win Best Video at the MTV Europe Music Awards and Best Female Video at the MTV Video Music Awards for "Dark Horse," the most watched music video of 2014 with over 700 million views.
In 2013, Cullen designed and directed the prologue to Guillermo del Toro's blockbuster Pacific Rim. He recently directed the feature film London Fields, based on the acclaimed novel by Martin Amis, and starring Amber Heard, Billy Bob Thornton, Jim Sturgess, Theo James and Johnny Depp. Cullen is attached to direct and produce a supernatural thriller at Dreamworks and has films in development at Warner Brothers and Paramount.
He founded Motion Theory at age 23 and has since overseen production on 500+ projects. Motion Theory was profiled in Fast Company as being one of the most innovative companies in the industry. In December 2010, Cullen joined forces with Guillermo del Toro and Academy Award winning cinematographer Guillermo Navarro to launch Mirada, a studio designed for storytellers. Under his direction, Mirada has launched a number of multi-platform experiences, including IBM's THINK installation at the Lincoln Center, the Ro.me interactive music video and MirrorWorld, a living storybook app for author Cornelia Funke's book series. His work has been shown at the Museum of Modern Art on a dozen occasions.
Cullen currently serves on the Board of Directors for Film Independent and has guest lectured at Harvard Business School, USC, UCLA, the Sundance Film Festival and programs aimed at bringing arts to at-risk Los Angeles youth.