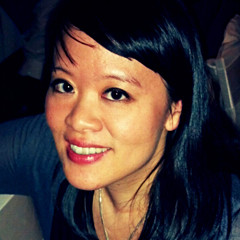 Mynette Louie is an Emmy-nominated, multiple Spirit Award-winning producer. Her credits include Heidi Ewing's I Carry You With Me (Sundance 2020, Winner of NEXT Innovator and Audience Awards, Sony Pictures Classics); Carlo Mirabella-Davis' Swallow (Tribeca 2019, IFC Films, 22 festival awards); Jennifer Fox's The Tale (Sundance 2018, HBO, Emmy/Golden Globe/Spirit Award nominee); Aaron Katz's Gemini (SXSW 2017, NEON/Sony); Martha Stephens' & Aaron Katz's Land Ho! (Sundance 2014, Sony Classics, Spirit Award winner); Cold Comes the Night (2014, Sony/Goldwyn); Tze Chun's Children of Invention (Sundance 2009) and Andrew Bujalski's Mutual Appreciation (SXSW 2006). She is in post-production on Emmanuel Osei-Kuffour's sci-fi feature Black Box from Amazon and Blumhouse, and Josef Kubota Wladyka's Catch the Fair One from her company The Population.
Mynette is on the Board of Directors for Film Independent and serves as an advisor to the Sundance Institute, SXSW, Tribeca and IFP. She was named by Business Insider as one of "12 Movie Producers at the Top of Their Game to Watch in 2020 and Beyond," by Ted Hope as one of "21 Brave Thinkers of Truly Free Film," and by Indiewire as one of "100 Filmmakers to Follow on Twitter." Mynette won the Piaget Producers Award at the 2013 Film Independent Spirit Awards and is a member of the diversity committee in the Producers branch of the Academy of Motion Picture Arts and Sciences.
Previously, she served as the president of Gamechanger Films, which financed ten acclaimed women-directed features including Karyn Kusama's The Invitation (SXSW 2015, Drafthouse/Netflix), Sarah Adina Smith's Buster's Mal Heart (Toronto 2016, Well Go/Netflix), So Yong Kim's Lovesong (Sundance 2016, Strand), Christina Choe's Nancy (Sundance 2018, Goldwyn, Spirit Award nominee), and Natalia Garagiola's 2017 Venice Critics' Week winner Hunting Season (Netflix). A native New Yorker, Mynette graduated Phi Beta Kappa from Harvard, where she studied Chinese literature and film.