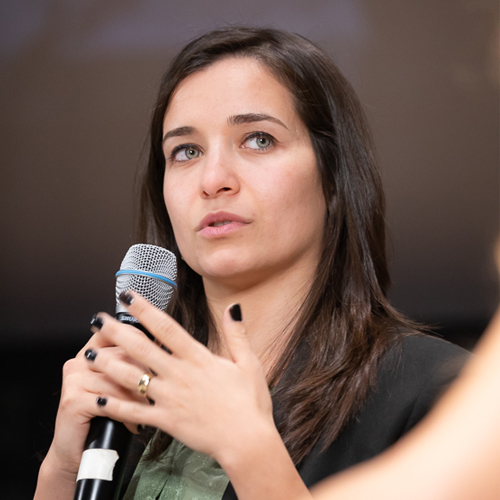 Director,
For Sama
In 2011, when protests against the Assad regime swept Syria, Waad al-Kateab became a citizen journalist, determined to document the horrors of war. During this time, she began reporting for Channel 4 News in the UK. Her reports had half a billion views online and won 24 awards, including the 2016 International Emmy for breaking news coverage.
Waad documented her life over five years in Aleppo, as she fell in love with Hamza, a doctor, and gave birth to their first daughter, Sama ("Sky") in 2015. Her footage became the basis of For Sama, directed with Edward Watts, which won the Prix L'Œil d'or for best documentary at the 2019 Cannes Film Festival, receiving a six-minute standing ovation.
At the 73rd British Academy Film Awards, For Sama became the most nominated documentary in the history of the Awards with 4 nominations, winning for Best Documentary. For Sama was nominated for Best Documentary Feature at the 2020 Academy Awards.
After fleeing Aleppo in December 2016, Waad and her family now reside in London, where Waad works with Channel 4 and on Action for Sama, her advocacy campaign to raise awareness and seek accountability for the war crimes committed in Syria.