After This

A love story, above all else.
Film Independent's Fiscal Sponsorship program opens the door to nonprofit funding for independent filmmakers and media artists. Donate today and help bring After This to life.

Logline
Terminally-ill Annie and the two loves of her life – her partner Liam and their dog Whiskey – retreat to the mountains for what seems like a relaxing weekend away. In reality, it's their last weekend together.
Synopsis
Annie and Liam have long had a plan to help her escape the seizures, the pain, the relentless confusion, and the fear of how much further from herself the tumor in her brain will take her before it ultimately takes her life.
Now, the time has come to say goodbye.
'After This' explores the heartbreaking complexities of love, loss, and dying with dignity..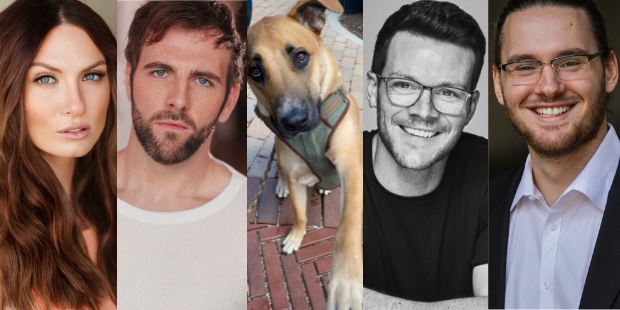 Meet the Filmmakers
Kaitlyn Clare — Writer/Director
Kaitlyn Clare is a Los Angeles-based Australian stage and screen actor, writer, and producer. She earned her Bachelor of Performing Arts from Monash University, Melbourne, and is a proud former recipient of an ArtStart grant awarded by the Australian Government and Australia Council for the Arts. This took her to New York in 2013, to compare storytelling practices between the New York and Melbourne contemporary theatre scenes.
Kaitlyn founded her company, The Shep Lab, in early 2020. After This is the company's debut film production, and her pilot Barren is also currently in development.
Most inspired by her formative exposure to the Australian indie film industry (known for its celebration of landscape, lower budgets, and dependence on compelling characters and relatable narratives, rather than dazzling technology and blockbuster special effects), Kaitlyn is passionate about telling raw, deeply human slice-of-life stories that expand awareness and inspire empathy.
Kaitlyn is a proud member of Film Independent.
Colin Brennan – Director of Photography
Colin Brennan is a Los Angeles-based photographer, director and filmmaker who specializes in cinematic portraits and visual storytelling. Born in Cambridge, Massachusetts, Colin grew up around diverse situations and individuals, and his creative sensibility honors the lessons learned from many cultural adventures. Whether it was playing drums or skateboarding, he was always living for the moment and inspired by the concept of using creativity as an outlet.
Striving to find beauty and interest in the unseen and rooted in culture, visual communication, and an understanding that beauty can be found anywhere, Colin's distinctive work spans multiple genres. He appreciates the collaborative process, and his impressive body of commissioned work has been created for clients such as Interscope Records, Virgin Records, OK! Magazine, Time Out New York, New York Magazine online, and Billboard.com.
David Deutsch – Composer/Producer
David Deutsch is an independent artist, composer, and orchestrator of music for film, television, and video games. Most recently, you can find his fingerprint on the films The Suicide Squad, The Invisible Man, The Kingsman, IT Chapter 2, 21 Bridges, Shazam!, the Emmy-nominated documentary series Hostile Planet, and many independently-made short films and features.
David most recently finished composing the score for the upcoming feature film Last Survivors, directed by Drew Mylrea (Spy Intervention) and produced by Sunil Perkash (Salt, Premonition, Enchanted).
Originally from Cincinatti, Ohio, David developed his intense drive and desire to study and create music at the age of 4. He completed is Bachelor's degree in Jazz Guitar at Indiana University, and obtained a Master's in Film Music from the Pacific Northwest Film Scoring program in Seattle.
After graduating from Seattle, David relocated to Los Angeles, California, where he is currently working as a composer and completing his debut album as an independent artist.
Philip Anderson – Executive Producer
Philip Anderson is a graduate of Lehigh University, where he studied Business: Supply Chain Management and played for their Division 1 basketball team. Upon graduation, he worked at NASA's Jet Propulsion Laboratory where he managed $500M+ worth of contracts for the Astronomy, Physics, and Space Technology Division, including the Spitzer Space Telescope and Deep Space Atomic Clock technology demonstration mission.
In 2018, he left JPL to hike the Pacific Crest Trail and is currently studying civil engineering. He is next entering construction management to aid the revitalization and modernization of Los Angeles.
Philip is an active investor in both the public and private markets, supporting industry disruptors and green innovation like his near decade long stake in Tesla Motors. He is thrilled to support this film not only because he believes in its strength as a beautiful piece of art, but to help promote compassion at the end of life.
Contact
For inquiries, please contact fiscalsponsorship@filmindependent.org.