Anti-Venom for a Snake

An exploration of love and loss at the height of the AIDS epidemic.
Film Independent's Fiscal Sponsorship program opens the door to nonprofit funding for independent filmmakers and media artists. Donate today and help bring Anti-Venom for a Snake to life.

Logline
Set in 1993, a New York City drag queen suffers from AIDS as she mourns the loss of her soulmate, both by reliving past traumas and conquering current ones.
Synopsis
Set in 1990s New York, Anti-Venom for a Snake is an experimental drama immersed in emotional realism that explores queer love and loss at the height of the AIDS epidemic. The film follows Marcos, the man behind the rising drag queen Evita Envy, as he copes with the recent loss of his soulmate, Santi, and his own weakening body. When Marcos loses electricity, he must confront the unbearable silence of an empty apartment.
Like many of us, Marcos fears his own racing thoughts and memories, with the silence only feeding those thoughts and memories more. Having been raised in a Latino household heavily embedded in machismo, Marcos struggles to express his feelings and emotions, even to himself. It was Santi that allowed him to be vulnerable and unapologetically Marcos. Over the course of this film Marcos's memories of Santi guide his ability to feel, much like how many of us are affected by our own memories. Memories are your past, but they can also live in the present and guide the future. The love we share with others is timeless, transcending even death.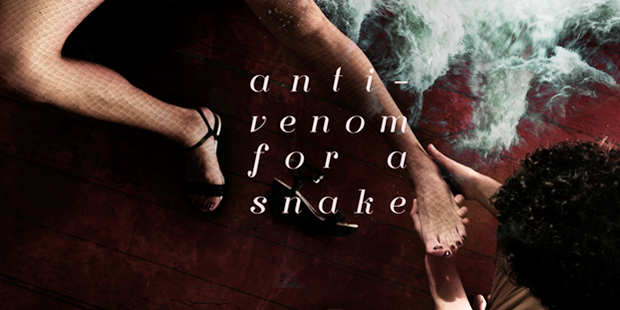 Meet the Filmmakers
Cameron Kostopoulos — Director
Cameron Kostopoulos is an experimental filmmaker and writer/director currently based in Los Angeles, where he is getting his BFA in Film & Television Production at USC. With a background in dance films, his work blends narrative filmmaking with poetic cinema, bringing imaginative and thought-provoking experiences to the screen.
He has worked across a range of mediums including narrative and experimental films, interactive films, VR/AR experiences, and projection-based installations. His unorthodox approach to filmmaking has landed him a Semi-Finalist placement at the Student Academy Awards, as well as awards for Best Director, Best Performance, and Best Cinematography.
Through his art, Cameron aims to give voice to stories of queer identity and nontraditional family structure, exploring the human condition in hopes of connecting with audiences across identities.
Gerardo Garcia – Writer
Gerardo is a Latino filmmaker based in South LA, interested in telling the stories about a diversity of Latino experiences, whether that be past, present, or future. His stories always push the boundaries of what we define as reality, often blurring the lines of an altered state in our reality.
Anti-Venom for a Snake tethers both the past and present into one, in how the protagonist's memory impacts him in his present day, and also in our discussion of AIDS pandemic to reflect on the current COVID pandemic.
Valerie Tan — Producer
Val is from Singapore, she studies Film and Television Production at USC with a minor in Screenwriting. A well-rounded filmmaker, Val comes into projects with an eye for design and a heart for the story.
Val has worked as a writer and assistant to the Showrunner at Mediacorp, Singapore's national broadcaster. While an enriching experience, the intense censorship from the Singapore government has pushed Val's goal in returning to Los Angeles and making films that touches on messages and experiences of different underrepresented communities.
Alex Jiang — Producer
Alex is a senior BFA student at USC majoring in in Film & Television Production and minoring in Art History. She is from Shenzhen, China and currently works as a writer, director, and producer both in China and in the US.
Alex is interested in exploring her own identity as a bisexual Asian female filmmaker. Those multicultural and intersectional labels will not confine her, but instead give her an opportunity to witness more and experience more beyond the mainstream narrative.
Contact
For inquiries, please contact fiscalsponsorship@filmindependent.org.