Arezou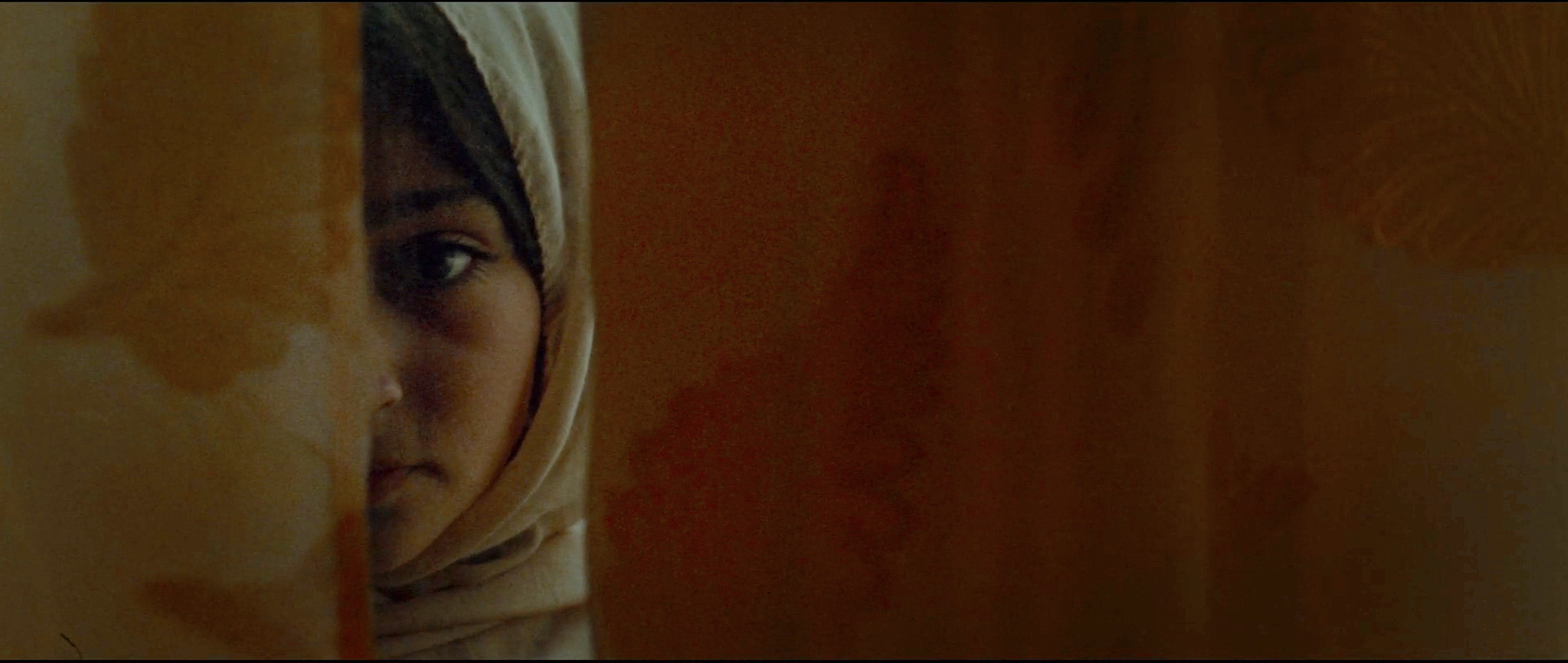 The secret world of ballet in post-revolution Iran
Project type: Narrative Feature
Project status: Development
Director/Writer/Producer: Sophia Kiapos
Producer: Beth Hubbard
Executive Producer: Chelsea Winstanley

Email: arezoufilm@gmail.com

Help independent filmmakers tell their stories.
Make a donation to Arezou today.
Film Independent's Fiscal Sponsorship program opens the door to nonprofit funding for independent filmmakers and media artists. Donate today and help bring Arezou to life.
Logline
A Persian tale set in the dead of winter about a 11-year-old girl who discovers the underground, illegal ballet group of post-Islamic revolution Tehran and rewrites her own destiny.
Synopsis
AREZOU, an introverted 11-year-old girl, finds herself thrust into adulthood too soon. Amidst an unstable world filled with oppression, the plight of women, conflict and division due to socio-economic, political and religious differences at home, school, and society at large, Arezou is forced to choose between her devotion to family and the opportunity for self-expression and freedom through the forbidden world of the underground ballet of Tehran.
Left to care for her unresponsive mother, AZADEH, who was rendered disabled and catatonic following a horrific tragedy, Arezou spends her days in quiet obedience, alternating between school, her sad home and a rug warehouse, where her broken- hearted and depressed father, OMID, works. With no hope for a bright future in sight, Arezou meets a mysterious woman one fateful afternoon — and everything changes.
Journeying through the isolated warehouse, Arezou discovers remnants of the disbanded Iranian National Ballet company and the beautiful PARVANEH, who she initially runs from. However, destiny brings them together again, and on a snowy night, as Parvaneh sews a pair of handmade ballet slippers, she introduces Arezou to the secret world of the underground ballet — one filled with beauty, creativity, joy, and an avenue for self- expression and processing her repressed emotions. She forms a strong bond with the passionate, surrogate mother figure and finds her voice in a world of restrictions.
Meet the Filmmakers
Sophia Kiapos — Director/Writer/Producer
Sophia Kiapos is an Iranian-Greek American film director, writer and producer based in Los Angeles. Her foundation began in the theatre where she studied classical acting at Stella Adler Studio in New York City, and later at The London Academy of Music and Dramatic Art. Sophia has directed content for brands such as Girl Boss, Tilly's, WhoHaHa, Netflix and Sony Music. She has directed a number of music and ballet videos featuring principal dancers from the San Francisco Ballet and ABT. Sophia is an advocate for supporting the voices of women and minorities in film. In 2016 she founded a collective called Female Filmmakers (6,000 members in 40 countries working in different facets of filmmaking).
Sophia is committed to being a voice for those who can only express themselves in hiding.
Beth Hubbard — Producer
Beth Hubbard is a film & TV producer who most recently executive produced the Oscar and Peabody Award winning film Summer of Soul (Searchlight Pictures & Hulu). She began her film career at The Mount Company, where she was part of the production team for Oscar nominated Bull Durham (Orion Pictures) starring Kevin Costner, Susan Sarandon and Tim Robbins, Tequila Sunrise (Warner Brothers) starring Mel Gibson and Michelle Pfeiffer and Indian Runner(MGM), written and directed by Sean Penn, starring Vigo Mortensen and Patricia Arquette. Hubbard independently produced the critically acclaimed documentary, The Rape of Recy Taylor (Orchard, Stars) which won the Human Rights Award at the Venice Film Festival. She served as Executive Producer on Nine Days starring Winston Duke, Zazie Beetz and Bill Skarsgard which premiered at the Sundance Film Festival, and produced Ashe '68 the Arthur Ashe documentary which also premiered at Sundance and was distributed by CNN/HBO MAX.
One of Hubbard's personal passions is philanthropy. She is the Chairman of the Mary Duke Biddle Trent Semans Foundation which supports service in the area of social justice and the arts in the state of North Carolina.
Chelsea Winstanley — Executive Producer
Chelsea Winstanley is an award-winning filmmaker and producer. More recently, she was a producer on Taika Waititi's film, Jojo Rabbit, which stars Scarlett Johansson and Sam Rockwell and will be released in October 2019 by Fox Searchlight, and the documentary Merata, which played Sundance and Berlin during its successful festival run and was picked up for distribution by Ava DuVernay's company, Array Now. In 2014, she produced the hit vampire mockumentary What We Do In The Shadows, directed by Taika Waititi and Jermaine Clement — now a TV show for FX. Chelsea graduated at the top of her class from AUT in 2002 with a BC in Communications, majoring in Television, and she completed the EAVE Producers course in Europe in 2011. Currently residing in Los Angeles with her family, Chelsea is from the indigenous tribes Ngati Ranginui and Ngai Te Rangi of Aotearoa New Zealand through her mother and "Kiwi" through her father.
Contact
For inquiries, please contact fiscalsponsorship@filmindependent.org.