Better Than They Found It

A feature documentary film about the role a generation of hidden giants played in changing the complexion of the NFL.
Project type: Documentary Feature
Project status: Production
Director/Producer: Tarana Mayes
Producer: Shannon Doyle Bell
Editor: Jeff Cooper
Cinematographer: EJ Alvarez
Story Producer: Teri Mitchell-Porter
Archivist: Adelin Gasana

Website: taranamayes.com

Help independent filmmakers tell their stories.
Make a donation to Better Than They Found It today.
Film Independent's Fiscal Sponsorship program opens the door to nonprofit funding for independent filmmakers and media artists. Donate today and help bring Better Than They Found It to life.
Logline
A daughter reconciles time lost to her father's demanding coaching career by uncovering the role he and his peers played in the Rooney Rule and the historic lawsuit looming against the National Football League.
Synopsis
Better Than They Found It ventures behind the curtain of the NFL coaching carousel, past the enduring headlines about a lack of opportunity in America's game, into the true stories of the men who lived these headlines as Black assistant coaches of the NFL.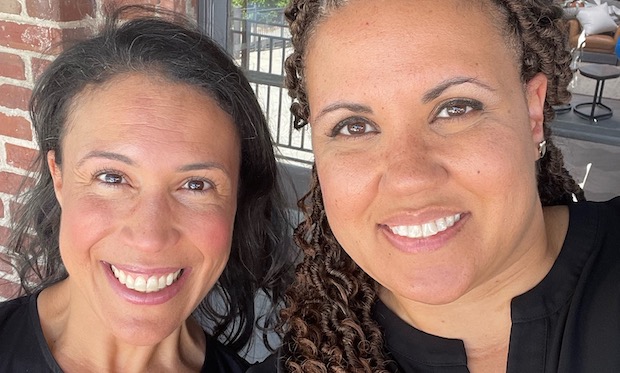 Meet the Filmmakers
Tarana Mayes – Director/Producer
Of all the stories she has told as a writer and veteran television producer, Tarana's favorites are the extraordinary stories of ordinary people. Tarana honed her craft as a member of Emmy and Peabody Award-winning teams at ABC News. Whether covering historic presidential elections, natural disasters, or terrorist events for Good Morning America, Nightline, and World News or developing segments for talk shows like The Oprah Winfrey Show, the untold story has always captivated her. Tarana's desire to see her own experience growing up biracial reflected in popular media contributed to her passion for representation in news and entertainment, which she eventually pursued by producing for networks like BET, and TV One. Most recently, she helped build one of the largest Spanish-language news platforms in the U.S. Tarana is the owner of production company Capacity Media, which is developing several scripted and unscripted projects, including a documentary based on her father's career in the NFL. She is a graduate of Stanford University and resides in Atlanta, Ga. with her husband and their daughters.
Shannon Doyle Bell – Producer
Shannon has partnered with Capacity Media to surface new stories by women creators and storytellers. She has garnered close to 20 years of entertainment industry experience harnessing her storytelling craft to produce in Los Angeles and Atlanta. She is NYU Tisch School of Arts certified in Film & TV Industry Essentials and is a graduate of Kent State University where she earned her B.A.S. in Media Management & Electronic Media Production. Shannon lives in Atlanta with her husband and three children.
Jeff Cooper – Editor
Jeff Cooper is a veteran and skilled editor who began his career working on various Spike Lee joints. He most recently worked with Sam Pollard as the editor for the documentary, Maynard, telling the pivotal story of Atlanta's first Black Mayor. Jeff resides in Kennesaw, GA.
EJ Alvarez – Cinematographer
EJ Alvarez is the talented owner and operator of production company Digital Dinosaur, which provides production and post-production support for commercial brand and film projects. His collaboration on the film has been immense. EJ resides in Atlanta, GA.
Teri Mitchell-Porter – Story Producer
Teri has written and produced some of the most watched television of our time – including Dateline NBC, CNN and the historic Oprah Winfrey Show. She earned an Edward R. Murrow Award for Excellence in Journalism and is a two-time Emmy nominee. Teri is a published author and resides in Atlanta with her family.
Adelin Gasana – Archivist
Adelin is a documentary filmmaker with 10-plus years of vast professional experience in TV and film. His love for documentary filmmaking is his dearest passion and he does so with high integrity, work ethic, and love.
Contact
For inquiries, please contact fiscalsponsorship@filmindependent.org.