Breasties

Life after birth: one mother's postpartum journey
Project type: Narrative Short
Project status: Development
Writer/Director: Jennifer Kushner
Producer: Sue-Ellen Chitunya
Producer: Katie White

Website: breastiesfilm.com
Email: jenniferkushner@gmail.com

Help independent filmmakers tell their stories.
Make a donation to Breasties today.
Film Independent's Fiscal Sponsorship program opens the door to nonprofit funding for independent filmmakers and media artists. Donate today and help bring Breasties to life.
Logline
In the early weeks postpartum, Rose finds herself unraveling as she struggles to breastfeed her newborn son, Miles. As her baby continues to lose weight, she is faced with an unconventional choice when her best friend Maddie offers to nurse her baby.
Synopsis
Based on the article "My Friend Breastfed My Baby" by Elisa Albert
Rose, an exhausted new mother, struggles to breastfeed her newborn son, Miles. From a difficult birth, to engorgement, latching issues, cracked nipples and low milk supply, she's overwhelmed and feels like she's failing at something that should come naturally. Her husband, Jay, is supportive but cannot fully understand the emotional heartache and physical failings that she feels.
Her friend Maddie comes over with her chubby, happy baby and suggests that the best way to determine if your baby has a latch issue is to have someone else breastfeed him. This idea makes Rose uncomfortable and she laughs it off.
The pediatrician gives Jay and Rose the bad news that the baby could be heading toward a "failure to thrive" diagnosis. This crushes Rose to the core. Jay urges Rose to give their baby some formula but Rose demands more time to try to work things out.
Rose keeps trudging forward through round-the-clock pumping, at-home remedies, and endless Google searches. And all the while, her child is miserable.
Finally, Rose comes to the realization that they can't go on this way. She shows up on Maddie's doorstep and desperately places her child in her friend's arms. As Miles latches hungrily on Maddie's breast, Rose releases sobs of grief and relief. Maddie lays a milk-drunk Miles back into Rose's arms where he falls fast asleep. For the first time since her baby was born, Rose feels some sense of ease. The friends sit together in the comfort of love and sisterhood.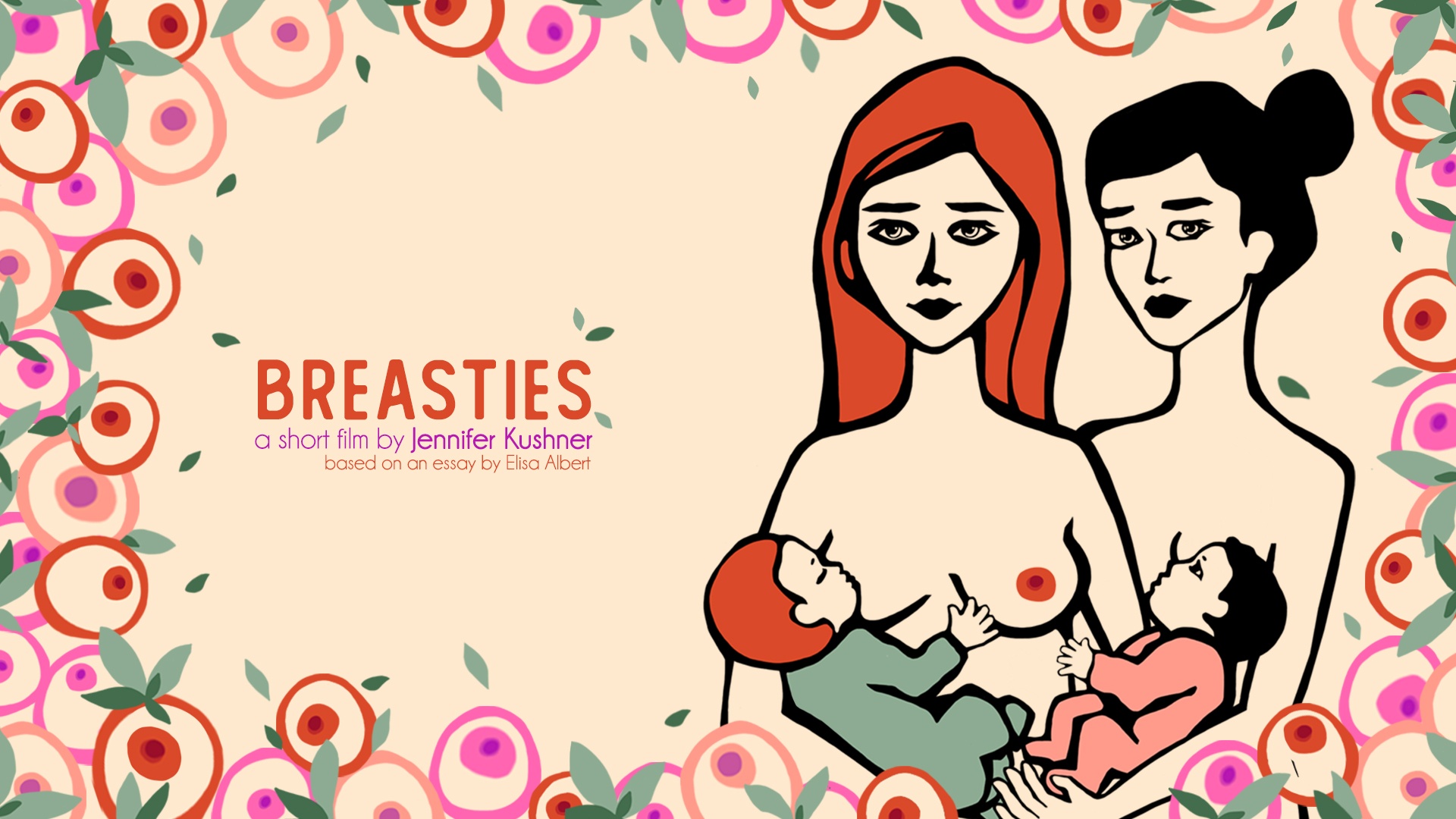 Meet the Filmmakers
Jennifer Kushner — Writer/Director
Jennifer Kushner received her MFA in Production from the USC School of Cinematic Arts where she wrote, directed and produced several short films that have played festivals across the country. She graduated Magna Cum Laude from Northwestern University, where she majored in Performance Studies. She worked as an actor in New York performing in plays and experimental theater before deciding to pursue filmmaking. After graduate school she worked in the industry as development assistant at Sobini Films, as director's assistant on the film I Now Pronounce You Chuck and Larry, and finally joined the staff at Film Independent. As Director of Artist Development at Film Independent, Jennifer is a passionate advocate for bold voices in the art of visual storytelling as well as inclusion and diversity in the film industry. She has directly supported hundreds of filmmakers on their path to creative success. She is an alumnus of the Screenwriters Colony Writers-in-Residence Program on Nantucket. A California native, Jennifer grew up in San Francisco and lives in LA's Echo Park with her partner and two young children.
Sue-Ellen Chitunya — Producer
Lydia "Sue-Ellen" Chitunya hails from Zimbabwe. She's a Roger and Chaz Ebert Foundation Fellow. Chitunya is a Georgia State University and UCLA's Producing Certification graduate. She's a 2016 Zimbabwe International Women's Awards Media Professional of the Year Recipient. She constantly seeks ways to hone her skills and enhance her knowledge about the filmmaking industry. Her passion and hunger for learning have afforded her the opportunity to participate in the following programs: Rotterdam Lab, Durban FilmMart, Women in Film Mentoring Circle, Film Independent's Project Involve, Berlinale Talents, and Kyoto Filmmakers Lab. Chitunya has produced several shorts that have screened at BFI London, OutFest, and Iris Prize, Her varied work experience includes; producing the Big PictureCon, marketing for Disney College Program, consulting for LA Film Festival and Zimbabwe Film Festival, and programming for Atlanta and Slamdance Film Festivals.
Katie White — Producer
Katie White is an LA-based producer. Her career began in Boston where she worked with Zeno Mountain Farm, a not-for-profit collective of people with and without disabilities focused on community-based art and film projects where diversity is essential to the creative process. She was featured as a subject in the documentary Becoming Bulletproof for her work at Zeno, and she quickly got involved behind the camera, too, picking up her first production credit as a PA and advisor on the film.
In 2015, Katie moved to LA to join Superfilms Media, Producing branded and commercial content for clients including CMT, Riot Games, Disney, CBS, and Logitech in the US, South Korea, and France. She worked closely with Superfilms' Principal Michael Barnett (Changing the Game, Tribeca 2019) and served as a Producer on the Emmy-nominated Time, Inc. & Netflix Original Documentary The Mars Generation (Sundance 2017).
She has also Developed and Produced work in the narrative film space. In 2017, she Produced THE HOMECOMING, a feature-length musical film with an integrated cast and crew with and without disabilities (post-production). She's worked on an extensive array of short films which have screened at festivals across the country including the New Orleans Film Festival, Ashland Film Festival, Marfa Film Festival, The Future of Film is Female at MoMA, and the Maryland Film Festival. She currently has several projects in development, including a feature-length adaptation of Dana Sorman's short PSYCHIC (semi-finalist, AT&T Untold Stories Program, Tribeca 2019).
Katie Co-Founded the Eastside Women's Film Club in 2018, which gathers Womxn in film for events, screenings, and panels on the Eastside of LA.
Carmen Delaney — Cinematographer
Carmen Delaney is a cinematographer known for her unique verité approach to shooting doc-fiction hybrids. Her work has been screened at film festivals around the world including Slamdance, Toronto Film & Music Festival, the Miami Film Festival and the European Film Festival.
Supergirl, which she shot and produced, premiered in 2016 at the Hamptons International Film Festival. It was acquired by Film Rise and ITVS and made its broadcast debut on PBS in 2017. Voices Beyond the Wall, which tells the story of the only orphanage for girls in Honduras premiered in 2017 at the Miami Film Festival. She is currently wrapping up production on True Believer, which follows an evangelical pastor who uncovers a decades-old political conspiracy enacted by the religious right.
Delaney's commercial clients include Google, Samsung, Adobe, HP, AirBnB, Puma, Sephora, Chase and The City of New York. In 2015 she was one of five emerging cinematographers selected for Project Involve. She is also a fellow of CIFF's Points North Fellowship, IFP's Documentary Labs, Film Independent's Fastrack program and Documentary Labs. She holds a BA in Cinema from San Francisco State University.
Contact
For inquiries, please contact fiscalsponsorship@filmindependent.org.