Carlos Through The Tall Grass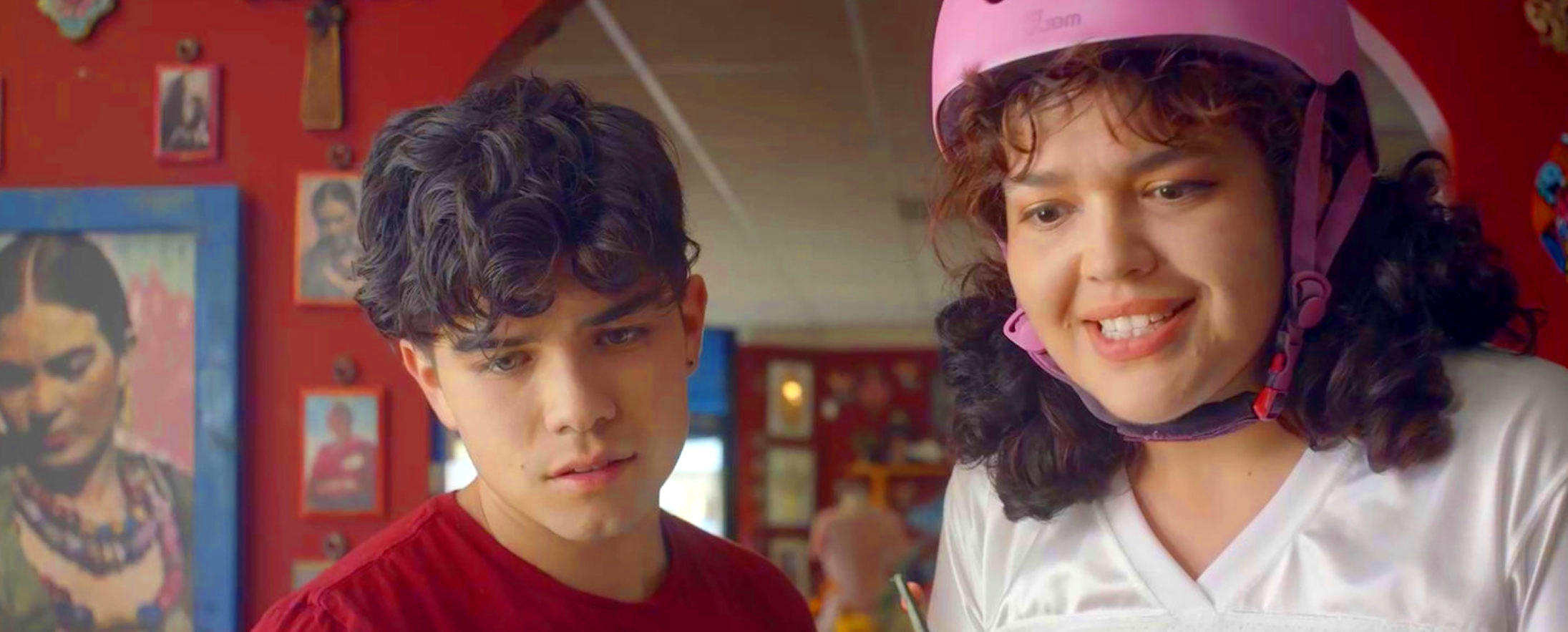 Better to chase a dream, than live without one.
Film Independent's Fiscal Sponsorship program opens the door to nonprofit funding for independent filmmakers and media artists. Donate today and help bring Carlos Through The Tall Grass to life.
Logline
A brilliant young man has doubts about going off to college when he realizes how much all the needy, felonious, desperate and deranged people in his dysfunctional world depend on him.
Synopsis
Young Carlos Avila is so brilliant he's mathematically proven he'll never be happy. And if all a big brain does is prove you can never be happy, what good is it? Still, when the chance to head east to an Ivy League School comes, he should at least find satisfaction all his scholastic hard work has paid off, right? Nope. Carlos feels guilty. He can see the eventuality, the outcome, of everyone else's life and where their decisions are leading them. They're doomed.
Starting with his best friend Rhonda; a girl with enough energy to power a small city. She's not going to college, so every time we see her she's dressed as something different (firefighter, roller derby queen, lounge singer) hoping for inspiration as to where her career lies. Her problem is she's terrible at everything. He also has a rich, underachieving girlfriend who's way out of his league and will probably forget him the second he's out of her driveway. Rounding out Carlos' life is Perry; an innocent man he's trying to free from prison; an overly emotional cousin who might have a pregnant girlfriend; his grandmother, who refuses to push her medical alert bracelet no matter how many times she falls down and Carlos' mother; the ultimate helicopter-parent, who suddenly will be all alone.
Throughout, Carlos is plagued by uncertainty: What if he's not brilliant? What if he's just neighborhood smart? Is he really afraid of abandoning everyone, or is he just scared of leaving his comfort zone? The film is a coming of age story about realizing you can't get anywhere new if you stick to the same familiar roads and sometimes your dreams are just out of sight, waiting for you, beyond the tall grass.
Make a donation to Carlos Through The Tall Grass.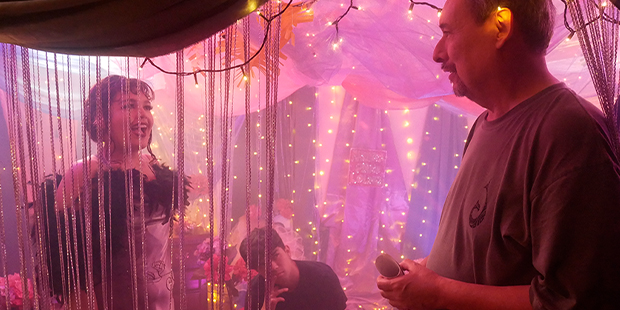 Meet the Filmmakers
Rick Dominguez – Director/Writer/Producer
Rick's first feature Violent Times premiered at The Newport Beach Intl. Film Festival and was named one of Orange County's 10 Best. It also screened at The New York Independent Film Festival and The Telluride Indiefest. He's proud he's had great success in The Latino Community, including having a screenplay optioned by the producers of Selena, having his work showcased by the National Hispanic Media Coalition, winning the Director's Award at The Short & Sweet Latino Play Festival, having the screenplay for Carlos make Black List's prestigious Top List and now seeing it come to life as a feature film.
Patti McCarthy – Producer
Patti McCarthy received her MFA and PhD from USC Cinematic Arts and worked in the film industry at RASTAR Productions with Producer Ray Stark on Harriet the Spy (Rosie O'Donnell), To Gillian On Her 37th Birthday (David Kelly, Michelle Pfeiffer), Random Hearts (Harrison Ford), The Curious Case of Benjamin Button (Brad Pitt, Cate Blanchett), and American History X (Ed Norton, Eddie Furlong), at the Turman-Morrissey Co.. She's also enjoyed success co-producing the documentary, Dave Brubeck: In His Own Sweet Way, with executive producer, Clint Eastwood and producing a series of short biographical films about George Lucas with Lucasfilm. She currently teaches screenwriting, film studies, and film production at Whittier College in the Los Angeles area. After reading Carlos," she fell in love with the story and was determined to produce it. Right away, she knew Carlos was a story everyone could relate to on a deep, personal level; it's about growing up and letting go, finding your own way, but never ever losing sight of those you love and those that love you. It's ultimately a story about remembering the people who make us what we are and help us find out who we want to be.
Jennifer S. Holmes – Co-Producer/Casting Director
Jennifer S. Holmes has cast and produced many a production in the past twenty years. Carlos through the Tall Grass is her first independent film project. Jennifer has been directing and teaching for the past twenty-five years. Some of her most memorable productions include Lorca in Green Dress by Nilo Cruz, at the International Theatre Festival in Barranquilla, Colombia, Seeing the Deep—a performance script inspired by Gilgamesh—at the Leon Katz Rodolphi International Theatre Laboratory in Smolyan, Bulgaria, Tattoo You by Lisa Kenner, at the Road Theatre in Los Angeles, The Last Days of Judas Iscariot by Stephen Adly Guirgis, at Whittier College's Studio Theatre, The Distance Project at the Lynden Sculpture Garden & Gallery in Milwaukee, WI, and Good Person of Sichuan, by Bertolt Brecht at Whittier College's Robinson Theatre. Jennifer teaches classes in directing, voice & movement, world theatre at Whittier College in the Los Angeles area. Jennifer studied Studio Art as an undergraduate at SUNY Purchase, and studied Acting, Directing, and Performance Studies as a graduate at Northwestern University.
David Hebrero – Director of Photography/Associate Producer
David has worked on over 50 projects in the last 5 years including international productions filmed in Spain, France, India, and Mexico. His mentorship from ASC Directors of Photography and other professionals taught him the discipline, technique and artistry of lighting and framing. He has shot over 25 Short films, 2 TV shows, countless Music Videos and currently works shooting branded content for Vanity Fair, Teen Vogue, Wired, W, Architectural Digest and many more publications having had such talent as Winona Rider, Cara Delevingne, Orlando Bloom, Aubrey Plaza, Dave Batista, Milly Bobby Brown and more in front of his lens.
Miguel Angel Garcia – Carlos Avila
In addition to starring in the feature film Carlos Through the Tall Grass, Miguel has booked a recurring role on the Fox drama series Deputy, starring Stephen Dorff, from Entertainment One and Fox Entertainment. He also stars opposite Dennis Quaid as a co-lead in the upcoming Endeavor Content feature On The Line.
Make a donation to Carlos Through The Tall Grass.
Contact
For inquiries, please contact fiscalsponsorship@filmindependent.org.