Critical Care

When standing up for yourself is a matter of life and death...
Project type: Narrative Short
Project status: Pre-Production
Director/Writer/Producer: James McNinch
Creative Producer: John Henry Davis
Executive Producer: Jeffrey Lindsay Relf
Executive Producer: Mark Durkop
Executive Producer: Kittie Fahey
Director of Photography: Jason Lehel

Email: james@artalproductions.com

Help independent filmmakers tell their stories.
Make a donation to Critical Care today.
Film Independent's Fiscal Sponsorship program opens the door to nonprofit funding for independent filmmakers and media artists. Donate today and help bring Critical Care to life.
Logline
A nurse hits her bottom in a traumatic profession and an abusive alcoholic marriage. This low point quickly puts her in collision with a side of herself–she would never dare to meet.
Synopsis
Pam always focuses on others at the expense of herself. As a Nurse battling through the COVID Pandemic and an abusive marriage, she has a moment of clarity that rocks her soul. This change in perception puts her in collision with her selflessness and a desperation to act on the instincts of her desires. On her journey, Pam meets a sage patient "Sid" that makes a last gasp plea to her that instills a new found esteem she can't shake. She eventually squares off with her physically abusive husband "Dayton"–however, an opportunity presents itself for her to rid herself of the abuser permanently and she quickly finds herself stuck in a nightmare that only a miracle can fix.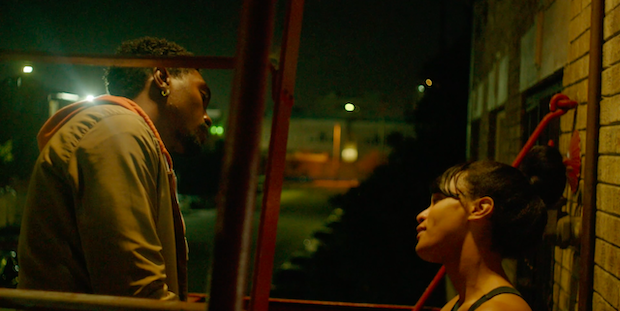 Meet the Filmmakers
James McNinch – Writer/Director/Producer
James was a fiction writing fellow with Phillip Schultz's The Writer's Studio. He earned a screenwriting fellowship from Richard Walter, the Screenwriting Chair at UCLA, where he studied screenwriting and film/television production. McNinch has creatively consulted on numerous productions and has created many sizzle reels and proof of concepts for companies like Viacom. He and his producing partner Jeffrey Relf–along with CAA and Executive Producer Liz Bronstein are in the process of finalizing a fashion docuseries with an A-list production company. McNinch & Relf were CNN Films Docuseries Fellows and are developing on a slate of projects from feature film production to episodic series.
John Henry Davis – Creative Producer
John has over 50 years of experience in film, television and theatre. He's directed film and television at the highest level of the entertainment industry directing Oz for HBO and the award winning feature Ordinary Sinner. He's dramaturg to many plays and professor at UCLA, visiting professor at NYU.
Jeffrey Lindsay Relf – Executive Producer
Jeffrey was selected to screen in Outfest / Showtime's Fusion Film Competition. He wrote, directed, and produced the short film Jesus Children of America (runtime 15-minutes). He was selected for CMG/Festival de Cannes' short film-makers program, where his short screenplay Baggage was produced and premiered during Cannes 2019. Along with producing partner James McNinch, he's packaged his first docuseries project Immeasurable: The Color of Fashion, Executive Produced by Documentarian Elizabeth Bronstein, currently being shopped by CAA, and produced the recent Bronze Lens 2020 Award-Winning Best Short Film Catching Up, starting Thomas Q Jones (Luke Cage).
Jason Lehel – Director of Photography
A BAFTA and Academy Award nominated cinematographer, known for Robin Hood and Gorillas in the Mist.
Contact
For inquiries, please contact fiscalsponsorship@filmindependent.org.