El Tonto Por Cristo

An orthodox tale of a holy fool.
Film Independent's Fiscal Sponsorship program opens the door to nonprofit funding for independent filmmakers and media artists. Donate today and help bring El Tonto Por Cristo to life.
Logline
El Tonto Por Cristo is the tale of an unlikely saint. A monk in a monastery on the coast of Texas embraces the life of a Holy Fool.
Father John couldn't follow the rules of everyday life and, as a monk, he doesn't follow the rules of the monastery either. He wears no shoes, sleeps only a few hours, and spends his days in a constant state of repentance doing prostrations or praying on a wooden chair. He's not regarded as being clever or spiritual, but blessed. Father John lives life as an exposed nerve connected to the pains of this world. His gift is to miraculously take on the pain of those people who seek him out for comfort. As the miracles increase, however, Father John begins to ages quickly and soon yearns to shed the coils of this life by setting sail beyond the ocean into the blessed realm.
Drawn from the timeless words and tales of Eastern Orthodox saints, the simplicity and the miraculous come together in a true story of the journey to sainthood.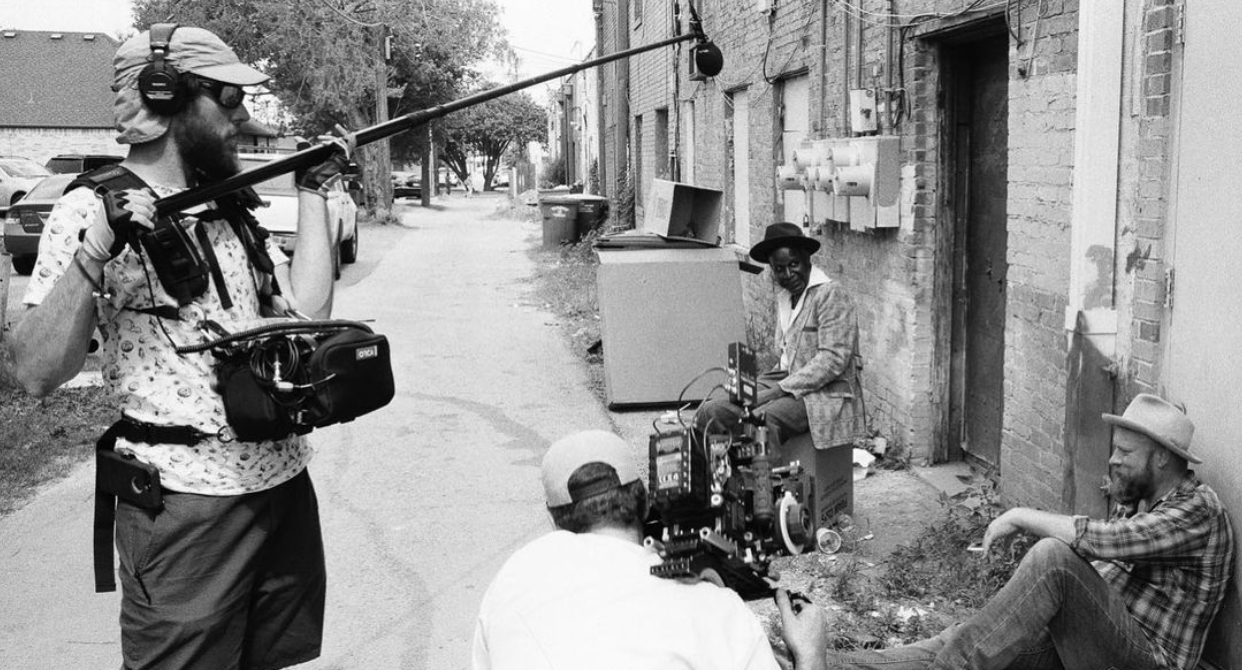 Josh David Jordan – Director
Starting off as an actor, he appeared in several feature films, as well as the sitcom, Scrubs. Began to slowly transition himself behind the lens. Josh has worked on MTV featured music videos for the Polyphonic Spree, Rhett Miller of the Old 97's… After his short film, Sam and Gus, won several film festival awards, he decided to write/direct his full length feature film, This World Won't Break, which won 14 festival awards, received distribution, theatrical release, and on every platform. Josh directed Joshua Ray Walkers hit single and directed the live spot on The Late Show with Jimmy Fallon.
Chris Bourke – Cinematographer
Chris Bourke is a cinematographer/colorist living in Austin, TX, who has shot and worked on several films, including This World Won't Break, Terrence Malick's Song to Song, and David Gordon Green's Prince Avalanche and Manglehorn, to name a few.
Michael Paraskevas – Composer
Michael composed the score for Marvel's Hawkeye, Frozen II, Ant-Man and the Wasp, Free Guy, Netflix's The Christmas Chronicles, This World Won't Break, and the Emmy-nominated score WandaVision to name a few.
Matthew Posey – Lead Actor
Matt has been acting for over 35 year in over 50 major film and television productions. True Stories, JFK, Lonesome Dove, No Country For Old Men, Rectify, American Crime, Temple Grandin, Magnificent Seven, and in AMC's The Son.
Contact
For inquiries, please contact fiscalsponsorship@filmindependent.org.