Fewer Than 20

Film Independent's Fiscal Sponsorship program opens the door to nonprofit funding for independent filmmakers and media artists. Donate today and help bring Fewer Than 20 to life.
Logline
A gender-fluid god returns to Earth to journey through modern Nigeria- a tumultuous version of what they used to know. Looking to restore gender parity, they follow the lead of the country's luminaries: Nigerian women.
Synopsis
Ọbatala, our omniscient narrator and deity, is the god of all human beings. Free of gender, Ọbatala shifts to male, female, or neither. They have no patience for gender fights that break out in human communities and encourage humans to take responsibility for their irrational actions.
Plopped back onto Earth after a misunderstanding, they're tasked with restoring order… but is anyone able to deliver guidance?
Gender inequality and rape culture can be found everywhere-in businesses, schools, churches, and in homes. Nigeria is redefining itself, but it's an uphill battle. The government isn't listening, neither are the police.
Currently, "ordinary" people are speaking up after being left with no choice. This film is a dedication to those with courage.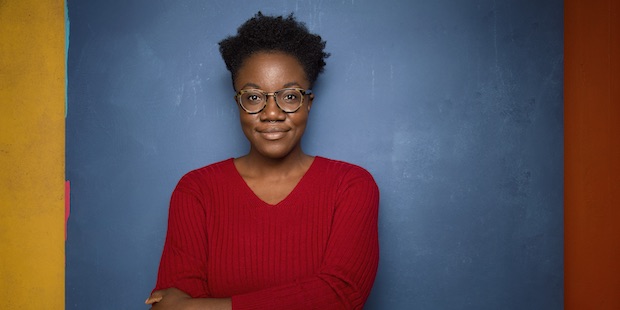 Meet the Filmmakers
Oluwaseun Babalola – Director/Producer
Oluwaseun created the company DO Global Productions to pursue her passions for Black and African content. With this, she created and directed ṢOJU, an award-winning documentary series celebrating youth culture in Africa. The series was filmed in Nigeria, Sierra Leone, Kenya, Ghana, Ivory Coast, Botswana, and Spain.
Oluwaseun travels with her films, speaking at institutions and universities about the importance of documentary as cultural preservation. In 2018, she co-launched an initiative to support capacity building in creative industries in Lagos, Nigeria. Her media initiatives within Africa placed her as a cohort of Global Startup Ecosystems' Africa Digital Accelerator, and a cohort of the inaugural Creative Producer Indaba Residency, hosted by EAVE, Realness Institute, IFFR Pro and Sundance Institute.
Oluwaseun has worked as producer for CNN, HBO, CNBC, PBS and The Africa Channel. She has also produced the feature documentaries, Trichster and Picture A Scientist, a Tribeca Film Festival selection. Outside of film and television, her photography is part of the 2020 shadomag photo exhibition of female photographers, I Am A Woman: Global Womxnhood which exhibited in London in 2020.
Contact
For inquiries, please contact fiscalsponsorship@filmindependent.org.