Happy Sabbath

A family centric story full of the love we display and the secrets we hide.
Project type: Narrative Feature
Project status: Development
Director: Steven Lloyd Bennett
Producer: Brian Grigsby
Producer: Albert Lopez

Help independent filmmakers tell their stories.
Make a donation to Happy Sabbath today.
Film Independent's Fiscal Sponsorship program opens the door to nonprofit funding for independent filmmakers and media artists. Donate today and help bring Happy Sabbath to life.
Logline
Happy Sabbath is a story about a young man reconnecting with his estranged mother expecting a handout. In his search for financial support, he learns family secrets that can forever rock everything he knows to be true.
Synopsis
Otto is a broke freelance photographer with a future focused mentality but a poor business sense. His common phrase, "all forward," seems positive, but just might be the reason he owes five thousand dollars to his landlord. Now he's about to get evicted with his wife, Neema, a passionate city girl with little career direction but strong self-awareness. With only 24 hours to get the money they owe or else they're out on the street, they quickly run out of options. Otto realizes his last resort is his estranged mother whom he hasn't spoken to in five years.
The marriage between Otto and Neema, after knowing each other for only four months, nearly falls apart. Neema's PTSD from her near-death experience with cancer several years ago proves to be something Otto may not have the tools to comprehend. The relationship between Otto and his mother is a ticking time bomb. The religion that was forced on Otto as a child becomes a sticking point but the main fissure stems from the fact that Otto is unsure about who is real parents are and he'd rather face, "all forward," than face the unsettling truths of his past.
Happy Sabbath is a family drama littered in subtle life lessons the audience will find a universal connection to no matter their background. The characters all have major life altering decisions to make, and they all make them, not because they want to, but because they absolutely need to, which is the core essence of any good story.
Meet the Filmmakers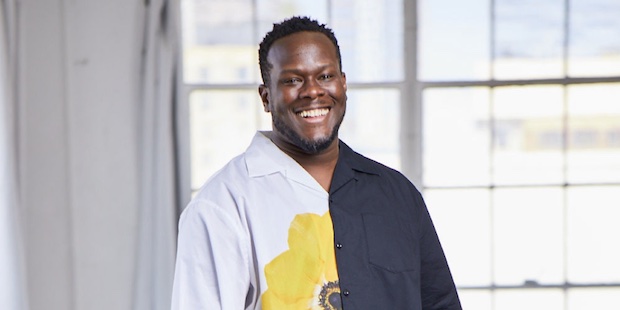 Steven Lloyd Bennett – Director
Steven Lloyd Bennett is an award-winning filmmaker born and raised in New Rochelle, NY. A son of Jamaican immigrants, his father a mechanic and his mother running a daycare business, Steven knows the value of hard work.
In 2020, Steven finished his short film, "Russ & Dru", which serves as a proof of concept for the feature film of the same name. The short has currently played at 10 festivals and counting.
In 2018, he wrote, produced and directed the short film "Blank Canvas", where he directed a stellar cast lead by Chris Chalk of Fox's Gotham, Ava Duvernay's When They See Us, and Perry Mason. Since January 2017, "Blank Canvas" has screened at eight festivals nationwide.
In 2016, his short film, "Reservations for Three" was screened nationwide in over 25 festivals and was the recipient of four awards including Best Short Film at the Manhattan Film Festival. It is available to rent/purchase on Amazon.
In 2015, he worked with DeWanda Wise (Netflix's She's Gotta Have it, and the upcoming Jurassic World: Dominion) on The Truth of Miss Marshall proof of concepts. Prior to that, his critically acclaimed web series Parallels, which he wrote, directed, and produced, garnered six awards in film festivals as well.
In 2014, his short film, "Emancipation" starring Michele Weaver of NBC's Council of Dad's had a run on American Black Film Festival's weekly Television show ABFF Independent.
He is currently in development on his feature films, The Truth of Miss Marshall and Russ & Dru, and a TV show The Bridge. Steven has written eight feature films and counting.
Steven's main focus as a filmmaker is to not only make raw, unique, character driven films, but to make films that "feel good to the mind and soul." He wants to showcase the vast and varied black and/or immigrant experience in a way that is unapologetic and hasn't been seen on the screen before.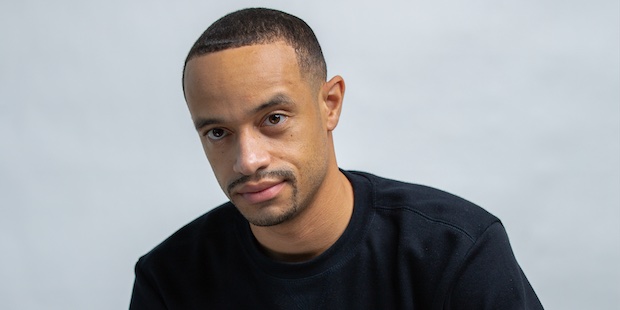 Brian Grigsby – Producer
Brian Grigsby is a Pittsburgh Pennsylvania-raised, Los Angeles-based producer who advocates for unique stories told in captivating ways.
A recent 2020 Film Independent Project Involve fellow, he made his mark producing a variety of projects for the NFL, NBA, HBO, NBC and agencies across Los Angeles. His company, Nelson Studios specializes in narrative content that not only enhances the voices of the unheard but also inspires audiences through stories of perseverance, redemption and faith.
Contact
For inquiries, please contact fiscalsponsorship@filmindependent.org.