Hargrove

The man, his trumpet and the music that kept him alive...
Project type: Nonfiction Feature
Project status: Production
Director: Eliane Henri/Poplife Productions
Cinematographer: Robert Benavides
Creative Advisor: Samuel D. Pollard

Email: eliane@poplifeproductions.com

Help independent filmmakers tell their stories.
Make a donation to Hargrove today.
Film Independent's Fiscal Sponsorship program opens the door to nonprofit funding for independent filmmakers and media artists. Donate today and help bring Hargrove to life.
Logline
A humble virtuoso walks unwittingly towards death while traveling the world playing his last concerts, reflecting on his life musically, professionally, personally, and spiritually. Trumpet legend Roy Hargrove is celebrated through priceless footage of his final days and treasured memories from music industry legends.
Synopsis
Hargrove is a vérité style documentary chronicling the last year of trumpet legend Roy Hargrove's life as he embarks on his final European summer tour. Music icons including Erykah Badu, Herbie Hancock, Questlove, Robert Glasper, Sonny Rollins, Wynton Marsalis and Yasiin Bey pay tribute to Hargrove's artistry, impact and legacy. Roy Hargrove is your favorite musician's favorite musician. Shot in Los Angeles, Dallas, New York, Vienne, Perugia, Sète, Sorrento, and Marseille this film features stunning live performances by Hargrove in the last year of his life.
Through the lens of Roy's life, the Hargrove documentary expands to explore themes of how art and artists are valued in America, the multi-dimensional layers of Black music perspectives, what it means to be an artist in this world, and how often that is exploited by predatory business practices, reflected on by some of the most revered voices in Black music today. In addition, this film is a master class by Roy as he dispenses all of the wisdom he thinks it is crucial for the next generations of young musicians to know. The film is both an important historical document and a beautiful art piece. Sign your name to this love letter about Black music, art and culture, by making a tax-deductible donation through Film Independent today. All contributors will be listed in the thank yous in the end credits of the film.
This is a feature length documentary film.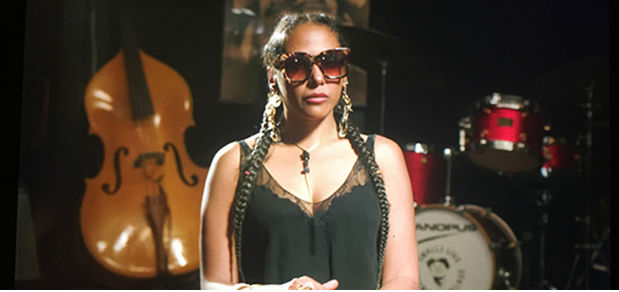 Meet the Filmmakers
Eliane Henri — Director
Eliane Henri, has a long-standing career in Hollywood starting as a Creative Director in the music industry working for her mentor Quincy Jones in the '90s, moving into PR & Special Events as a Director at Harrison & Shriftman, a multi-national PR firm in the early aughts. In 2003 Eliane founded her own event production company, Poplife Productions, where she produced events and experiences for cultural icons including Forest Whitaker, Naomi Campbell, Mos Def, Stevie Wonder, Jay Z, Sean "P. Diddy" Combs, and Yoko Ono. In 2013 Henri segued into documentary production, as a producer on the film Feel Rich: Health is the New Wealth, executive produced by her mentor Quincy Jones. Her unique access to Roy Hargrove, a very eccentric and elusive character, makes her a unique fit as director for this piece. 
Robert Benavides — Cinematographer
Robert Benavides is an established cinematographer in both music videos and commercials. Notably, he was the Director of Photography for Beats, Rhymes & Life, the award-winning, critically-acclaimed documentary about legendary hip-hop band Tribe Called Quest.
Samuel D. Pollard — Creative Advisor
Samuel D. Pollard is a producer and editor, known for Acorn and The Firestorm (2017), Eyes on the Prize (1987) and 4 Little Girls (1997).
Contact
For inquiries, please contact fiscalsponsorship@filmindependent.org.