HIBM: Her Inescapable Brave Mission

A disease might shape her future but only she defines her legacy...
Film Independent's Fiscal Sponsorship program opens the door to nonprofit funding for independent filmmakers and media artists. Donate today and help bring HIBM: Her Inescapable Brave Mission to life.
Logline
Celebrated UN humanitarian battling a debilitating disease will attempt a twelve-day Grand Canyon mission on horseback and whitewater raft that will include extreme tests of strength, endurance and danger to shatter stigma and discrimination against people with disabilities while inspiring everyone to face adversity bravely and find strength in the struggle. Time is of the essence as her body's muscles waste away, weakening her every move.
Synopsis
Poised at the South Rim of the Grand Canyon, Cara along with an award-winning entourage of film producers, wranglers and white water rafters, will begin a twelve-day expedition striding on horseback as they descend nearly 5000 feet of vertical loose terrain into the country's deepest canyons. Three days later when they enter the heart of the Inner Gorge, they will encounter the Colorado River, America's lifeblood of the West. Here where the water meets the rocks, they will dismount from their saddles and set off by raft, for eight days navigating over 150 miles of the United States' biggest whitewater rapids. Throughout this journey, in a harsh and unforgiving wilderness, the expedition will challenge and highlight the integrity of the human spirit, contrasted and framed by the majesty and grandeur of this Natural Wonder.
Make a donation to HIBM: Her Inescapable Brave Mission.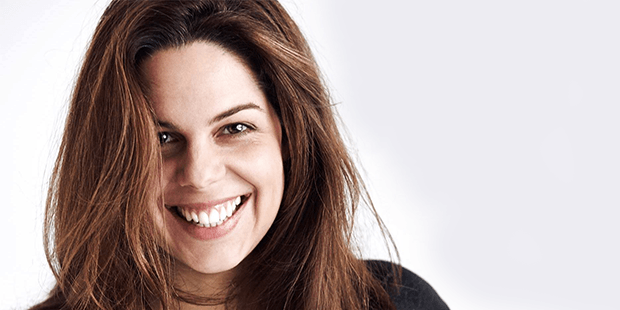 Meet the Filmmakers
Elettra Fiumi — Director
Elettra Fiumi is a NY-based Florentine-American director and founder of Fiumi Studios. Her documentaries focus on intimate profiles that explore themes of discovery, creation and sense of place. She is currently directing HIBM: Her Inescapable Brave Mission and A Florentine Man. She's told the stories of people, brands and places across nations and industries, including in fashion, art, architecture and education. She has worked on horseback, in a war zone and through white water rapids. Her non-narrated profiles are known to be intimate and authentic.
Cara E. Yar Khan — Executive Producer/Protagonist
A career UN humanitarian and advocate for people with disabilities, Cara is the creator and principal organizer of this expedition – a producer as well as the protagonist. Having lived in ten countries worldwide (including two years in both Haiti and Angola), able to converse in five languages and adapting bravely to her new life with a disability qualifies Cara to bring a unique lens to the film's messaging and fundraising efforts.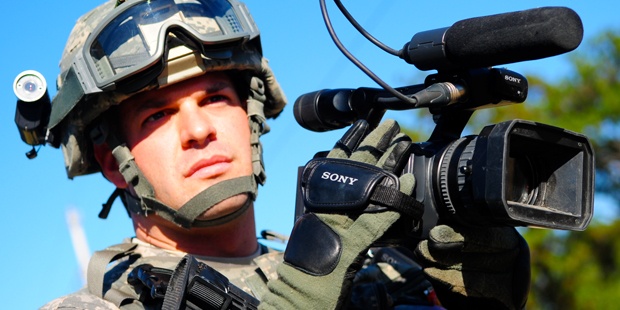 John Masters — Producer
After completing his first commitment to the United States military, as a Special Operations Command asset, John Masters took the discipline and adventurous spirit he developed as an Airborne Ranger, and channeled it into a career as an international adventure photographer. After graduating from the New York Film Academy, and then graduating Summa cum laude from the Department of Defense Visual Information School, the Distinguished Honor Graduate went on to photograph combat operations in Afghanistan, document mountaineering expeditions in South America and Africa, and capture images of the many beautiful sights in the United States. John now split his time as an Adventure Guide and a multimedia entrepreneur.
Harlan Taney — Cinematographer
Harlan took his foundation – being raised in the outdoors – and used it as a launch pad to professionally travel and document the world, running rivers never before explored and skiing mountains that had never been ascended. Soon thereafter, companies like National Geographic, Discovery and the BBC were asking him to give them content ideas and stories from the places he had been and to take them and their crews to see and document these harsh landscapes. With two decades of exploration and 15 years in film production came the tools to facilitate full-scale film production anywhere on our planet.
Kelcy Smith Rainer — Riding Instructor
Kelcy Rainer grew up competitively showing nationally and internationally in the saddle seat discipline. She earned a spot on the United States World Cup Saddle Seat Equitation Team in 2002, served on three other Invitational World Cup Teams and competed in South Africa where she captured three gold medals and one silver medal. Kelcy has been training Cara in adaptive horse riding weekly for two years in preparation for this journey. On the expedition she will assist with mounting, dismounting, overseeing all adaptive equipment and Cara's endurance while riding.
Contact
For inquiries, please contact fiscalsponsorship@filmindependent.org.