HIBM: Her Inescapable Brave Mission

A disease might shape her future but only she defines her legacy...
Film Independent's Fiscal Sponsorship program opens the door to nonprofit funding for independent filmmakers and media artists. Donate today and help bring HIBM: Her Inescapable Brave Mission to life.
Logline
Celebrated UN humanitarian battling a debilitating disease will attempt a twelve-day Grand Canyon mission on horseback and whitewater raft that will include extreme tests of strength, endurance and danger to shatter stigma and discrimination against people with disabilities while inspiring everyone to face adversity bravely and find strength in the struggle. Time is of the essence as her body's muscles waste away, weakening her every move.
Synopsis
Poised at the South Rim of the Grand Canyon, Cara along with an award-winning entourage of film producers, wranglers and white water rafters, will begin a twelve-day expedition striding on horseback as they descend nearly 5000 feet of vertical loose terrain into the country's deepest canyons. Three days later when they enter the heart of the Inner Gorge, they will encounter the Colorado River, America's lifeblood of the West. Here where the water meets the rocks, they will dismount from their saddles and set off by raft, for eight days navigating over 150 miles of the United States' biggest whitewater rapids. Throughout this journey, in a harsh and unforgiving wilderness, the expedition will challenge and highlight the integrity of the human spirit, contrasted and framed by the majesty and grandeur of this Natural Wonder.
Make a donation to HIBM: Her Inescapable Brave Mission.
Meet the Filmmakers
Cara E. Yar Khan — Protagonist/Producer
A career UN humanitarian and advocate for people with disabilities, Cara is the creator and principal organizer of this expedition – a producer as well as the protagonist. Having lived in ten countries worldwide (including two years in both Haiti and Angola), able to converse in five languages and adapting bravely to her new life with a disability qualifies Cara to bring a unique lens to the film's messaging and fundraising efforts.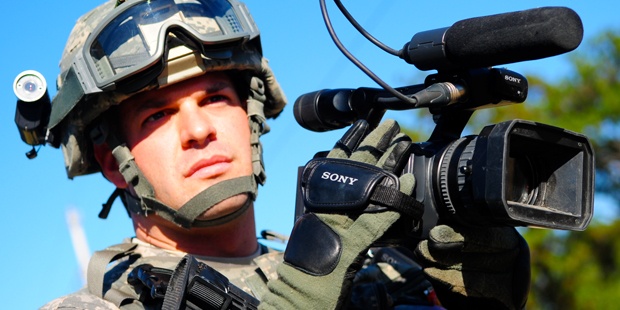 John Masters — Producer
After completing his first commitment to the United States military, as a Special Operations Command asset, John Masters took the discipline and adventurous spirit he developed as an Airborne Ranger, and channeled it into a career as an international adventure photographer. After graduating from the New York Film Academy, and then graduating Summa cum laude from the Department of Defense Visual Information School, the Distinguished Honor Graduate went on to photograph combat operations in Afghanistan, document mountaineering expeditions in South America and Africa, and capture images of the many beautiful sights in the United States. John now split his time as an Adventure Guide and a multimedia entrepreneur.
Harlan Taney — Cinematographer
Harlan took his foundation – being raised in the outdoors – and used it as a launch pad to professionally travel and document the world, running rivers never before explored and skiing mountains that had never been ascended. Soon thereafter, companies like National Geographic, Discovery and the BBC were asking him to give them content ideas and stories from the places he had been and to take them and their crews to see and document these harsh landscapes. With two decades of exploration and 15 years in film production came the tools to facilitate full-scale film production anywhere on our planet.
Sam Pollard — Producer
Sam Pollard is an accomplished feature film and television Director/Editor, and Producer whose work spans almost thirty years. He has been nominated for two Academy Awards, he is the recipient six Prime-time Emmy Awards and also the winner of 4 Peabody Awards. He recently completed as Producer/Director a 90-minute documentary titled The Ground On Which I Stand: August Wilson and, Sammy Davis: I've Gotta Be Me for the PBS series American Masters.
His first assignment as a documentary producer came in 1989 for Henry Hampton's Blackside production Eyes On The Prize II: America at the Racial Crossroads. For one of his episodes in this series, he received an Emmy. Eight years later, he returned to Blackside as Co-Executive Producer/Producer of Hampton's last documentary series I'll Make Me A World: Stories of African-American Artists and Community. For the series, Mr. Pollard received The George Peabody Award.
Between 1990 and 2010, Mr. Pollard edited a number of Spike Lee's films: Mo' Better Blues, Jungle Fever, Girl 6, Clockers, and Bamboozled. As well, Mr. Pollard and Mr. Lee co-produced a number of documentary productions for the small and big screen: Spike Lee Presents Mike Tyson, a biographical sketch for HBO for which Mr. Pollard received an Emmy, Four Little Girls, a feature-length documentary about the 1963 Birmingham church bombings which was nominated for an Academy Award and When The Levees Broke, a four part documentary that won numerous awards, including a Peabody and three Emmy Awards. Five years later 2010 he co-produced and supervised the edit on the follow up to Levees, If God Is Willing And Da Creek Don't Rise.
Two years later Mr. Pollard completed as a producer/director Slavery By Another Name a 90-minute documentary for PBS that was in competition at the Sundance Festival in 2012 that same year he completed editing on the feature length documentary Venus and Serena that was televised nationally on Showtime.
Wendy Eley Jackson — Producer
As the Founder and Executive Producer of Auburn Avenue Films, Wendy Eley Jackson translates creative currency into business strategy! A native of Atlanta, GA, she brings 25 plus years of television broadcasting and film experience to help navigate the intersection of creative minds with branding, media and marketing technology.
A graduate of the University of California at Berkeley with a B.A. in English Literature, and received her M.F.A. in screenwriting from the University of Georgia, Wendy's vast experience in the media industry spans from her working in made for television movies for TriStar/Columbia Pictures television, advertising and marketing with Turner Entertainment Networks, and developing TV pilots for major networks, and most recently, she's received the Producer Guild Mark (p.g.a) for her producing work for the feature length documentary, Maynard! Currently she is the Producer of the documentary, Counting the Ballots, being produced by her company, Academy Award nominee, Sam Pollard (Slavery By Another Name, When The Levees Broke) and award winning director, Malcolm D. Lee (Girl's Trip, Night School, The Best Man Holiday) and co-produced with Holly Sorensen.
Energetic, creative, and business savvy are Wendy's forte! Creating and enhancing brands as well as developing original programming for scripted and reality television have become a successful and driving passion for her. As creator and executive producer of Auburn Avenue Films, Wendy currently has scripted, non-scripted television and feature films being produced Her role in developing cutting edge content for worldwide, has hailed her as one of the most promising producers today.
With her desire to see more diverse and positive roles developed and produced for the "silver screen." Wendy's drive, passion, and love for television and film offers to bring economic empowerment to the arts and entertainment industry and fosters more creative expressions for the aspiring and established filmmaker.
Contact
For inquiries, please contact fiscalsponsorship@filmindependent.org.