Joyriders

Outer space meets inner city
Film Independent's Fiscal Sponsorship program opens the door to nonprofit funding for independent filmmakers and media artists. Donate today and help bring Joyriders to life.


Logline
Three kids from the hood find an alien spaceship and take it on a joyride. Now they must decide to help the world that never cared about them, or escape into the unknown.
Synopsis
Three rowdy kids from the inner city stumble upon a dying alien who fuses their minds together enabling them to fly its spacecraft. Now, these ghetto astronauts are the keepers of the most important discovery in human history and must decide whether to use their new found consciousness to help the world that's never cared about them, or escape into the unknown.
What would society do if they realized that their most forgotten members have suddenly become their most important? Joyriders depict young underprivileged girls and boys of color in the genre of 80's/90's sci fi adventure films. Think ET and Goonies meets The kids from the Wire.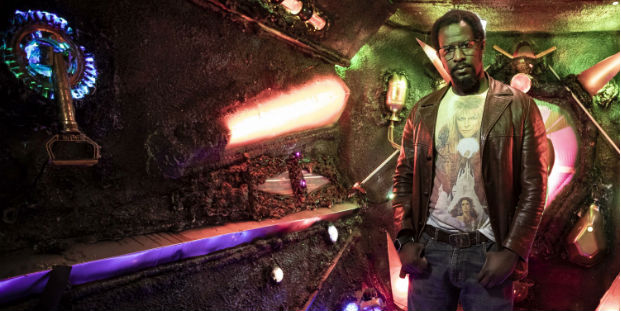 Meet the Filmmakers
Raymond Carr — Director
Raymond Carr is an African American filmmaker, theatrical director, designer and puppeteer whose career spans more than 15 years. His award-winning films have been accepted into Oscar-qualifying film festivals all over the world. His highly stylized films specialize in the sci-fi, dark fantasy, and horror genres. He has designed and puppeteered for The Jim Henson Company, Nick Jr, various projects for Cartoon Network and Adult Swim, IFC and BBC. Raymond developed his DIY approach as a board member of the "Dailies Project," an experimental filmmaking incubator in Atlanta Ga. As a director, he uses his background as a designer, builder and puppeteer of animatronic creature effects to create worlds that feel dynamic, unique and rich. While his background as a theatrical director grounds his stories in character-driven narratives. 
Contact
For inquiries, please contact fiscalsponsorship@filmindependent.org.