Louella

Based on hundreds of thousands of true stories...
Film Independent's Fiscal Sponsorship program opens the door to nonprofit funding for independent filmmakers and media artists. Donate today and help bring Louella to life.
Logline
A twelve-year-old girl runs away from home in rural Nevada and crosses paths with a charming man who lures her into prostitution.
Synopsis
Louella, a sharp twelve-year-old girl, runs away from her home in rural Nevada after being sexually abused by her mother's boyfriend. Armed only with the fantasy of a better life in a better place, she tries to make her way to Las Vegas and crosses paths with Hansel, a charming young man in his twenties. Hansel gives Louella a ride to Vegas and when she realizes she hadn't thought the next steps through, Hansel takes Louella under his seemingly kind and generous wing, but ultimately at a cost that is far more than she bargained for.
A note from Writer/Director, Erin Cantelo:
The moment I learned the largest population of human trafficking victims in the US are American born minors in the sex trade, I could not understand how. How on earth does this happen, how did I not know, and how could I help?
What drew me to tell a story that initially seemed so outside of my own experience was realizing that Louella's story could have very easily been my own and more importantly, that her story could be any teenagers' story who crosses paths with the wrong person at the right time.
What I have to give as a filmmaker is the story of Louella, a short that fosters understanding and awareness by delving into the how and the humanity at the root of America's largely unknown epidemic. But we need your help to tell this story.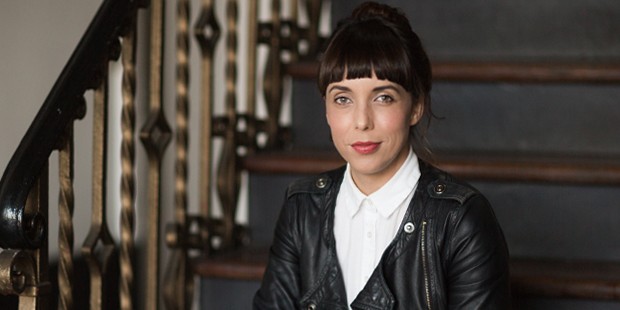 Meet the Filmmakers
Erin Cantelo — Writer/Director
Erin Cantelo has worked in the film industry in various capacities for over a decade. She has directed and produced documentary content for Harpo Studios and the Oprah Winfrey Network, SoulPancake, Relativity Media, and more. She created and directed the short documentary series Subcultures that helped launch SoulPancake's YouTube channel.
With a drive to tell truly meaningful stories that make an impact and a belief that as a storyteller you have to live stories worth telling, some of her most compelling accomplishments have been off camera. Including a 4 month solo trip to Southeast Asia where she took a 5 day motorbike trip in rural Laos alone, a 10 day silent meditation retreat in Southern Thailand, and a 16 day cargo ship ride home from Hong Kong to California in which she was the only passenger as well as the only woman on board.
Her absolute favorite places to be are on set directing, traveling anywhere without an itinerary, or pouring over her writing and a breakfast burrito from Tacos Villa Corona in Los Angeles. She credits Joseph Campbell, Jim Henson, and her late father for drawing her into her path in life as a filmmaker.
Toby Louie — Producer
Toby Louie is currently an executive producer on the series IN THE VAULT and co-EP on the series Play By Play. He got his start at National Geographic Television in pursuit of his love for journalism and visual storytelling with a strong social message. He produced the feature film Night Owls, which premiered at SXSW and was released by MGM/Orion Pictures and the short Good Crazy, for actor, writer, director Rosa Salazar, which premiered at the Sundance Film Festival.
 
Toby's experience extends to the commercial world, most notably working for David Fincher while post supervising the Justin Timberlake Suit and Tie music video, as well as campaigns for Calvin Klein, Apple iWatch, and promos for Fincher's Netflix series House of Cards and Mindhunter.
Toby credits his passion for stories of identity and the search for belonging to his unique Chinese-Jewish background. At twenty, grappling with his own sense of identity he embarked on a solo trip all over China for seven months where he often found himself as the only westerner the locals had encountered. For the first time he understood his own identity from a different perspective, instilling the belief that the lens through which we tell our stories is what sets them apart, and that personal stories have the power to change our own perspectives of the world.
Contact
For inquiries, please contact fiscalsponsorship@filmindependent.org.