Lust on Earth: The Global Cultures of Infidelity

A stunningly candid exploration of infidelity from over 40 countries around the world.
Project type: Documentary Feature
Project status: Post Production
Director/Producer: Michael LaPointe
Producer: Dara Nicole Díaz Ríos

Help independent filmmakers tell their stories.
Make a donation to Lust on Earth: The Global Cultures of Infidelity today.
Film Independent's Fiscal Sponsorship program opens the door to nonprofit funding for independent filmmakers and media artists. Donate today and help bring Lust on Earth: The Global Cultures of Infidelity to life.

Logline
In this stunningly candid exploration of infidelity, adulterers and victims of unfaithfulness in 40 countries break their silence to compare norms, laws, and taboos while also revealing their own personal escapades.
Synopsis
Lust on Earth explores and compares adultery from countries around the world, it is structured around the different stages of relationships and thematic preconceptions of why people are unfaithful.
The themes explored include socio-economic status, education level, machismo, religion, and general trustworthiness. The story moves forward as the interviewees narrate their experiences in these damaged relationships, from the stages of courting, dating, marriage, infidelity, and finally divorce. While we take a deep dive inside their mindsets through intimate first-person testimonials, statistics comparing infidelity from countries around the world either connect or displace the audience's preconceptions about infidelity and diverse sociocultural aspects. It compares information versus the empirical experience of our interviewees amid cultural perceptions within said countries, so that it also examines the challenges of global survey collection, for example, within a bravado culture, and whether this information can be trusted.
The film moves past the stereotypes and preconceptions about affairs and dives deeply into the actualities. How do adulterers deal with guilt? How did they keep the affairs hidden? Was the affair positive or negative? Did the indiscretions change them fundamentally as a human being? Are we yearning for a deeper connection in the most inappropriate way possible? Is it just lust? Did the couples work through the affair? Not all of the themes explored provide a definitive answer to the questions posed throughout the documentary, but some do. For example, consider the not-so-surprising fact that machismo cultures tend to have higher levels of infidelity.
Surprising answers abound in this deep examination of faith, trust, marriage and what happens when they are tested!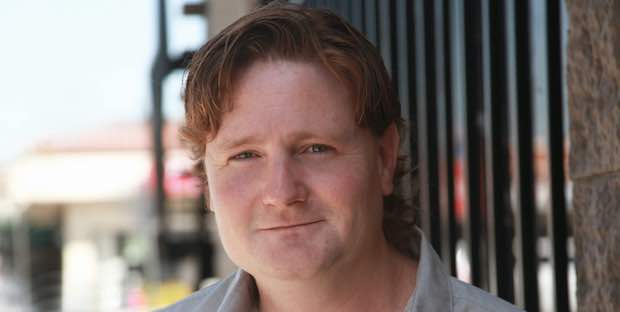 Michael LaPointe – Director/Producer
Michael LaPointe is an Emmy Nominated Video Editor, Producer, and Director. He has worked in post and operations supervision on projects from Sony, Fox, ABC, and Showtime, such as It's Always Sunny in Philadelphia, NCIS, The Blair Witch Project, and Ray Donovan.
Recently in the documentary world, Michael has been a 2021 Emmy Nominee, 2022 IDFA Pitch Forum participant, 2022 DOC NYC Industry Roundtables, and 2022 Film Independent & CNN Intensive fellow.
Michael has filmed academics, social activists, the occasional movie star, and sunsets. In addition, he has made trailers and promotional videos for Steve Harvey to Harry Potter.
Dara Nicole Díaz Ríos – Producer
Dara is a Nicaraguan documentary producer based in Managua and Los Angeles. She recently graduated in Media Production from Emerson College. Recently Dara was selected for the 2023 Leading Lights talent program by the Australian International Documentary Conference. In addition, she is a 2022 Fellow of the Film Independent + CNN Original Series Docu-Series Intensive, DOC NYC Industry Roundtables 2022, and a pitch participant for the IDFA Flagship Forum 2022. Previously, she produced and directed fiction and non-fiction shorts, which have premiered at international film festivals in Latin America and Los Angeles.
Make a donation to Lust on Earth: The Global Cultures of Infidelity.
Contact
For inquiries, please contact fiscalsponsorship@filmindependent.org.