Moderator

There are tens of thousands of social media content moderators worldwide. This film gives an authentic glimpse into their harrowing day in the life.
Project type: Narrative Short
Project status: Development
Writer/Director: Eli Staub
Producer: Evie Masters
Producer: Sofia Uribe

Email: eli@elistaub.com

Help independent filmmakers tell their stories.
Make a donation to Moderator today.
Film Independent's Fiscal Sponsorship program opens the door to nonprofit funding for independent filmmakers and media artists. Donate today and help bring Moderator to life.

Logline
An immersive drama short film exposing the harrowing day in the life of a social media content moderator, based on true, anonymous stories.
Synopsis
There are tens of thousands of social media content moderators worldwide. Their job is to sift through suspected violations of platform policy, including gore, hate speech, and the most disturbing content humanity has to offer. They make minimum wage, have little to no access to quality mental health services, and often leave with severe stress and anxiety disorders. Forced to sign an NDA and keep what they've seen to themselves, the job of the social media content moderator is rarely discussed, and has never been portrayed on screen.
Moderator tells the story of Eliza, a single mother who works the night shift at a company employed to moderate a popular social media platform. She tucks her daughter into bed, heads to work, and sits at her desk, where she is bombarded with her daily onslaught of disturbing images, videos, and text posts. We watch her decide what content should remain on the platform, while also seeing how this job has affected her and her desensitized colleagues who often resort to heartbreaking measures to cope with what they've seen.
Most of the disturbing content in Moderator will be offscreen, heard, or implied, creating an unsettling atmosphere that responsibly and effectively puts the audience in the shoes of those who have this harrowing job. Entering production this July, Moderator seeks to expose these inhumane conditions, while adding to the conversation about the harms of social media as a whole.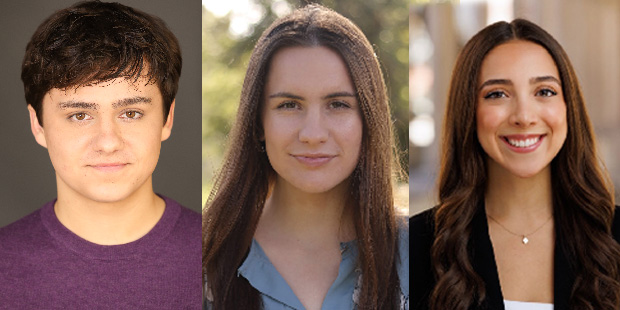 Meet the Filmmakers
Eli Staub – Writer/Director
Eli Staub is a writer/director based in Los Angeles, California.
His first film, Noted, was shot entirely in his seventh grade English classroom and received multiple awards at the Chicago International Children's Film Festival and screened at Comic-Con in San Diego. Since then, he has written feature screenplays and created short films that subvert traditional genre expectations, such as his horror-PSA Don't Walk which won "Best PSA" at the California Educational Theatre Association festival, his thriller short Chat Room that takes place entirely on a computer screen, and his live-action family film and official NFFTY Film Festival Selection Gumball Machine.
Eli is currently majoring in Film and Television Production and minoring in Screenwriting at USC's School of Cinematic Arts. Eli hopes to use his varied artistic background to tell stories that push the boundaries of genre conventions and open audiences to new ways of engaging with art.
Evie Masters – Producer
Evelyn or "Evie" Masters is a recent Film and Television Production graduate at the University of Southern California (USC). She has also attained a minor in Education and Society from the USC Rossier School of Education and hopes to combine her two passions for film and education to create kids and family-themed content in the future. Her love of filmmaking grew from a young age, getting involved in community theatre, photography, video production, and eventually filmmaking at Orange County School of the Arts. Evie has interned at multiple large production companies in development and hopes to eventually join them as an executive assistant or in the production office.
Sofia Uribe – Producer
Sofia Uribe is a senior majoring in Film & Television Production at USC's School of Cinematic Arts. Additionally, she is enrolled in a Master of Science in Finance at USC's Marshall School of Business. Sofia's courses have prepared her to excel in creative and analytical roles within the entertainment industry. She has experience in various positions in film production, such as director, director of photography, editor, and sound designer, but is especially interested in producing. Sofia is also familiar with data analysis, something she considers highly relevant in the era of giant streamers and big data. She is particularly fond of narratives that take place in fantasy or sci-fi worlds. Her goal is to find her place in the intersection of creativity and strategy, optimizing her film and finance knowledge to administer funding to create powerful stories.
Contact
For inquiries, please contact fiscalsponsorship@filmindependent.org.