Paresthesia

Project type: Narrative Short
Project status: Development
Writer/Director/Producer: Jesse D. Turk
Cast: River Gallo

Email: turk.jesse@gmail.com

Help independent filmmakers tell their stories.
Make a donation to Paresthesia today.
Film Independent's Fiscal Sponsorship program opens the door to nonprofit funding for independent filmmakers and media artists. Donate today and help bring Paresthesia to life.
Logline
When popular non-binary YouTube ASMR-tist, Pal, enamored with the idea of death, meets their biggest fan who wants Pal to suffocate her to death, Pal is forced to reckon with the very real consequences of their words, deciding whether or not to go down a dark, irreversible path.
Synopsis
Non-binary ASRM-tist, Pal, has a fervent following of online fans, loyal to their ASMR videos that touch on the beauty associated with death. That's right–death. Pal doesn't subscribe to societal norms and encourages their fans to think a little beyond the boundaries of their minds; to follow the tingles that creep up their necks when watching their videos and see where their curiosity might take them, even if it feels dark. But when Pal's biggest fan, Byron92, who gives generously every time Pal posts, reaches out to meet, they follow their own tingles. That spiked energy leads Pal towards a violent, fateful decision and irrevocable consequences.
Meet the Filmmakers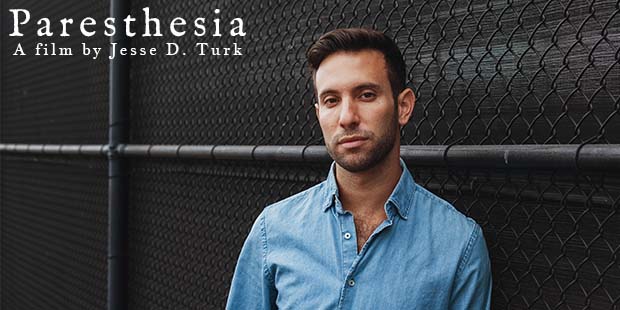 Jesse D. Turk – Writer/Director/Producer
Jesse is an LA-based director, writer and producer originally from Boston and has worked in all corners of the industry including Paradigm Talent Agency, The Allegiance Theater and FX Networks. He is a 2019 mentee of the Ryan Murphy Television Half Initiative. His most recent work includes festival award-winning short, "The Takeback", a drama about a gay man who steals from his one night stands to cope with his vulnerability, currently streaming on RevryTV as well as festival award-winner "Holding", a dark comedy about two people who are put on hold by a suicide hotline, currently streaming on Omeleto and being adapted into a feature. He has recently shadowed on episodes of 911 Lone Star, Mayans MC and Better Things under Brad Buecker, Elgin James and Pamela Adlon, respectively. Jesse also has a strong background in theater having worked off-Broadway on new musical, Far From Canterbury, which is currently in workshops for Broadway. He currently also works as a diversity, equity and inclusion consultant specializing in improving entertainment industry companies. He is passionate about telling stories from lesser seen perspectives especially in representing the LGBTQ+ community in unexpected and dynamic ways.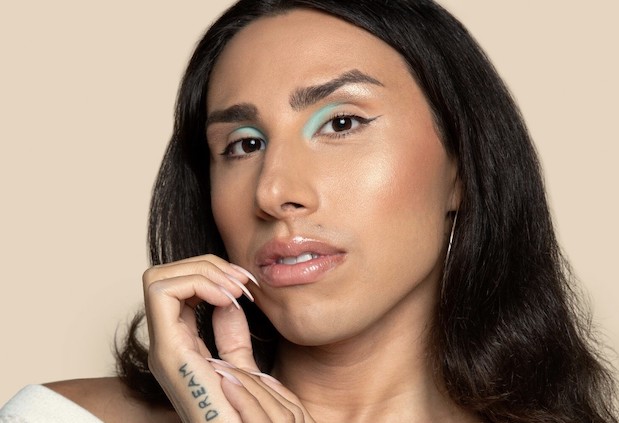 River Gallo – Cast
River Gallo (they/them) is a GLAAD award-winning Salvadoran-American filmmaker, actor, writer, model and intersex activist from New Jersey. They are a recipient of the 2019 GLAAD Media Rising Star Award, the 2020 Ryan Murphy HALF Initiative for television directing, a 2021 Berlinale Talent fellow, and was selected as part of the inaugural Sundance Institute Trans Possibilities Intensive. Ponyboi which they wrote, starred in, and co-directed with Sadé Clacken Joseph premiered at the 2019 Tribeca Film Festival where it was named one of the "Five not to be missed short films" by Forbes. Ponyboi is the first narrative film created by and starring an out intersex person in cinema history. Executive produced by Stephen Fry and Emma Thompson. River has collaborated and modeled for Abercrombie & Fitch, Birchbox Beauty, Maison Margiela, and made their New York Fashion Week debut walking for Chromat's FW2021 show. They were named one of the "Most Exciting Queer People to Follow" by Out Magazine, PAPER Magazine's list of "100 People Taking Over 2019", and were the cover star of the 2019 Fall/Winter issue UK Hunger Magazine shot by RANKIN. They are currently developing Ponyboi as a feature film. River received their BFA in Drama at NYU's Tisch School of the Arts Experimental Theatre Wing and their MFA In Film/Tv Production from the University of Southern California's School of Cinematic Arts. They are based in Los Angeles and New York. River is represented by CAA, Management 360, and We Speak Models.
Contact
For inquiries, please contact fiscalsponsorship@filmindependent.org.