Return from Tomorrow

"For now I saw that it was not light but a Man who had entered the room, or rather, a Man made out of light, though this seemed no more possible to my mind than the incredible intensity of the brightness that made up His form."
Project type: Narrative Feature
Project status: Development
Producer: James Guyer
Producer: Colin Bates
Writer: Kevin Bernhardt
Director: Kevin Brodie
Legal & Sales: George Rush

Help independent filmmakers tell their stories.
Make a donation to Return from Tomorrow today.
Film Independent's Fiscal Sponsorship program opens the door to nonprofit funding for independent filmmakers and media artists. Donate today and help bring Return from Tomorrow to life.
Logline
A young man unexpectedly dies. Guided by a brilliant being of light, he is transported to hell, heaven, and other dimensions in between. He is returned back to life into his body against his will. Though transformed by his encounter with infinite love, he struggles to accept his fateful return to earth and the responsibilities that come with it.
Synopsis
George contracts a severe infection and dies.
Bewildered, that he is conscious he desperately searches for his lifeless body – there must be some mistake here, how can he somehow be alive and dead at the same time?
In utter loneliness he sees no hope for himself. Desperately he cries out for help and instantly finds himself in the presence of a blinding light.
More than just a supernatural light, George realizes that the light radiates from a magnificent being, a being he identifies as 'The Christ'. Immersed and transformed to the very depths of his soul by absolute love, a love so wonderfully powerful and freeing, George is certain never to leave this joy.
He is transported into the realms of hell, heaven, and other dimensions in between where he experiences that life beyond is often a construction magnified by the beliefs, emotions and actions we carry over from our life on earth.
However, George is shown these realities because he is being turned back to earth. Desperately he reaches out to stay as he is drawn back into his body.
Upon his awakening he is deeply altered, but certain he was not meant to return. He resents his fate to earth and everything about it. He longs for the presence of pure love. Of course this causes relationship problems with his girlfriend Marguerite who cannot comprehend his experience and the distance it has caused between them.
As he struggles to come to terms with his physical state, he vows to straighten out his life and fulfill the answer to the monumental question the being of light asked him, "What have you done with your life – how much have you loved?"
(Inspired and based on the true story, Return From Tomorrow written by George Ritchie with Elizabeth Sherrill has been translated into nine languages and never been out of print since 1978.)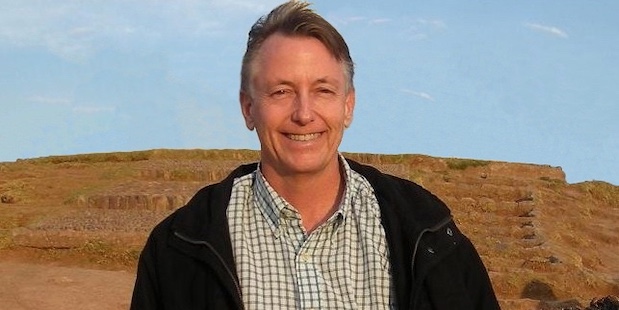 Meet the Filmmakers
James Guyer – Producer
Jim is Principal of The Calling Production a film production company. He produces films including: Ping Pong Summer, directed by Michael Tully and starring Susan Sarandon and Lea Thompson; A Dangerous Practice (Predestinado), directed by Gustavo Fernandez starring James Faulkner, Danton Mello, and Juliana Paes. While he makes no comparisons to the legendary Frank Capra, Jim is inspired that Capra was a chemical engineer prior to his film career – Jim is a Civil Engineer with a University of London Masters in Law also practicing domestic and international dispute resolution on major construction projects.
Colin Bates – Producer
Originally from London, Colin's early career was in music. In 1994 Colin moved to Los Angeles where he bought and expanded a video transfer company working with studios such as Dreamworks, Disney, Warner Brothers and Paramount. During this period he produced music videos and commercials with multiple clients including Rocket Post, Dektor Higgins, 3 Arts Entertainment, Tony Kaye, Giraldi Suarez Productions, Propaganda/PolyGram, Johns Gorman, HSI. His first feature film was Dilemma, starring C. Thomas Howell and Danny Trejo released in 1997. In 2001 he began to focus solely on feature film production and made 13 Conversations About One Thing, starring Matthew McConaughey, Ethan Hawke and others.
Now living in New Orleans, he works both as an independent producer, as well as, consultant securing debt and tax credit financing. His most recent films include: The Culling, Maggie starring Arnold Schwarzenegger, Kidnap starring Halle Berry, Comet starring Emmy Rossum, Son of the South written and directed by Barry Alexander Brown starring Lucas Till, Lex Scott Davis and Lucy Hale, Infamous starring Bella Thorne and Jake Manley, and is currently filming, SHTF, starring Alicia Silverstone, Stephen Moyer and Drew Van Acker.
Kevin Bernhardt – Writer
Kevin has over 34 produced screenplays ranging from commercial action to critically and spiritually-acclaimed films. In the past 4 years, he has had 4 films shot as a writer/producer with budgets ranging up to $30 million. His work has included Academy Award winners and nominees including Michael Caine, Dennis Hopper, Patti LuPone, Christopher Plummer, Donald Sutherland, John Lithgow, Nick Nolte, Djimon Hounsou, and Sylvester Stallone.
Kevin Brodie – Director
Hollywood history and experience are embodied in Kevin Brodie, son of revered character actor, Steve Brodie. Kevin has consistently elevated himself through the ranks of filmmaking, honing his craft in all aspects of the film industry since age six, where as a child actor he trained under such great talent legends as Ernie Kovacs and Buster Keaton. Kevin was inducted into the Director's Guild of America at age 20. Kevin was head of all physical production at Transamerica Films. Kevin has packaged, produced, and directed a number of successful films, such as the award winning Famous Nobel Prize Winner series. At 20th Century Fox, he assembled a staff to specialize in re-editing films for producers to help them acquire distribution on previously un-releasable films. After producing, writing and directing Treacherous for 20th Century Fox in 1993, and Line Producing and 2nd unit directing The Immortals, Brodie created a new distribution system to finance the nationwide marketing costs (P&A) to release his company's films through Warner Brothers and Sony with a $100 million fund of insurance banked financing Fugi Bank. He wrote, directed and produced the award winning spiritual film A Dog of Flanders through this system with Warner Brothers. Kevin has adapted Paramahansa Yogananda's renown spiritual classic, Autobiography of a Yogi, into a film slated for 2024. In 2019, Kevin Line Produced the feature film, Why Not Choose Love: A Mary Pickford Manifesto. Kevin is in pre-production on Pretty Boy Floyd with director Ericson Core.
George Rush – Legal/Sales Rep
George M. Rush is an attorney who has practiced law since 2001 and is dedicated to supporting independent filmmakers, stewarding them in the business and legal issues to make films both commercial and artistic successes. His clients include producers, directors, screenwriters and investors in development, production and distribution phases of filmmaking George also produces films, including: Entertainment, directed by Rick Alverson and starring Gregg Turkington and John C. Reilly.; Ping Pong Summer, directed by Michael Tully and starring Susan Sarandon and Lea Thompson (Sundance 2014); The Informant, a documentary directed by Jamie Meltzer (2012 Doc NYC Grand Jury Prize Winner); and 4th and Goal, a documentary directed by Nina Gilden Seavey (2010); Sorry to Bother You, which sold for a near record seven-figure deal at Sundance 2018.
Contact
For inquiries, please contact fiscalsponsorship@filmindependent.org.