She Said/She Said

"The past is never dead. It's not even past."
Film Independent's Fiscal Sponsorship program opens the door to nonprofit funding for independent filmmakers and media artists. Donate today and help bring She Said/She Said to life.
Logline
She Said / She Said is a character driven dramedy based in the Los Angeles live storytelling community. A storyteller suffering from writer's block finds her unique voice and comes to terms with her abusive childhood when she hears a younger woman tell a story eerily similar to her own.
Synopsis
Rebecca, a hip intellectual and struggling writer in her late 30s lives freelance paycheck to unemployment check, frustrated both by creative block and lack of professional success. Exacerbating Rebecca's feelings of powerlessness in her own life, she is dismayed to be an involuntary witness to regular verbal abuse heaped by her neighbor Trisha on Trisha's teenage daughter Alison.
When Rebecca attends a book-signing event for a younger former classmate who sold his first novel to a major publisher, her friend Nina suggests that Rebecca might have more success in her writing if she learns to overcome her aversion to sharing the darker parts of her life publicly.
One of the multiple gigs Rebecca juggles is hosting a monthly storytelling performance event in Los Angeles. One night, Elise, a confident, outgoing 24 year old woman, tells a story about her father's death on stage and Rebecca is shocked to realize that Elise is her half-sister; the daughter of her own estranged father.
For years, Rebecca has avoided acknowledging her history of trauma, but now she can no longer escape facing the ugly head of her past's resurrection. To overcome the walls separating her from her power and her unique voice, Rebecca must come to terms with her own history of domestic violence and learn to move beyond the past, live in the present, and positively shape her future.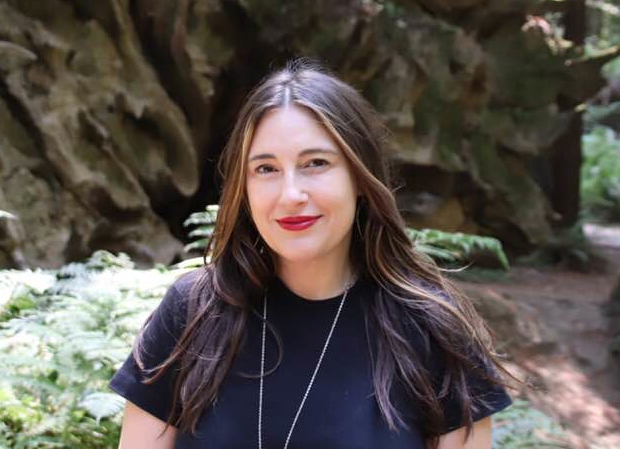 Meet the Filmmakers
Sara Alize Cross — Director/Writer
As a director, Sara Alize Cross has completed short form narrative and documentary films, commercials, and branded content, and is in post-production on Manhattan Lullaby, a feature documentary about NYC cultural landmark Colony Records. She recently directed second unit on Kings of Beer, a feature documentary that goes behind the scenes with Budweiser brewmasters around the world. Sara's producing credits include Murderball (Sundance Audience Award, Academy Award Nomination), The Order of Myths (Sundance Premiere, Peabody Award) and 21Up America (part of the American adaptation of the acclaimed 7Up series).
Sara was chosen to be one of 8 fellows (from over 3600 submissions) for the 2017-2018 HBOAccess Writing Fellowship. Her short script Unreliable Narrators (now retitled She Said/She Said) was a Finalist in the PAGE International Screenwriting Awards and the Nantucket Film Festival's Showtime Tony Cox Screenplay Competition, and won the Jeffrey Jones Screenwriting Scholarship from the USC School of Cinematic Arts Writing Division. While studying Directing in the Production Division at USC SCA, she was awarded the Jack Oakie Comedy Fellowship.
Sara earned her BA in Film Studies at Columbia University, and a Masters in Women's Studies at Oxford, where she wrote her thesis on Screwball Comedy of the 1930s.
Alyssa Renzi — Cinematographer
Alyssa Renzi is a cinematographer and photographer based in LA. She recently completed her MFA in film and television production at USC School of Cinematic Arts with an emphasis in cinematography. Alyssa has been the director of photography on fiction and documentary shorts and web series that have screened at film festivals around the couanttry. While at USC, she shot the historical drama Hanger's Limb. Set during the Civil War era, the film won a production grant from the Alfred P. Sloan Foundation and was selected as a semifinalist for the Student Academy Award. Alyssa is also a photographer, having photographed places as wonderful as New York City and New Zealand. She started the I Stand For project, a photo series where subjects reveal what they stand up for in society.
Katherine Sweetman — Editor
Katherine Sweetman is an artist, filmmaker and editor with work distributed in major film festivals including Recontes Internacionales; shown in galleries and museums including The Getty Center, Los Angeles; broadcast on major TV outlets including Cox, Brighthouse Networks and Time Warner. She's directed and produced 3D and 4k content for film and television distribution including the award winning series, Road to the Cage 3D, a tell-all sports documentary series on amateur cage fighting. Katherine has an MFA in Cinematic Arts from the University of Southern California and an MFA in Visual Arts from the University of California, San Diego. In addition to her production and post-production work, she is a college instructor teaching courses on visual culture and media at colleges and universities including The University of California, San Diego; San Diego State University; and California State University, San Marcos.
Susan Putnam — Casting Director
Susan Putnam began her career as an Equity Stage Manager in Boston before moving to Los Angeles to pursue a career in entertainment. Susan works as an Associate Casting Director in both television and independent features. Recent television credits include Lethal Weapon for FOX, Selfie for Warner Brothers, and Freeform's mermaid series Siren. She earned her BA in Communications, with a concentration in Theatre, at Bridgewater State University in Massachusetts, where she was the recipient of the Judith Glenn Memorial Award for promoting excellence in the theatre.
Contact
For inquiries, please contact fiscalsponsorship@filmindependent.org.